When Brent, the CEO of the DUDEbenice clothing company, visited Davis High School in Davis, California back in 2015, he was looking for an under-appreciated staff member to honor. The students there thought that Coach Ty Brown would be an excellent pick.
Brown coaches football and wrestling but he also serves as a para-educator. His students see him as more than just this though.
"He's not just a coach, but a life coach," Senior student Domanique said. "…he doesn't just teach football strategies or wrestling strategies but how you can do better in school and how you can do better in life."
For Brown though, it's all part of the job. He wants to maintain a good relationship with his students so that his work days go smoothly.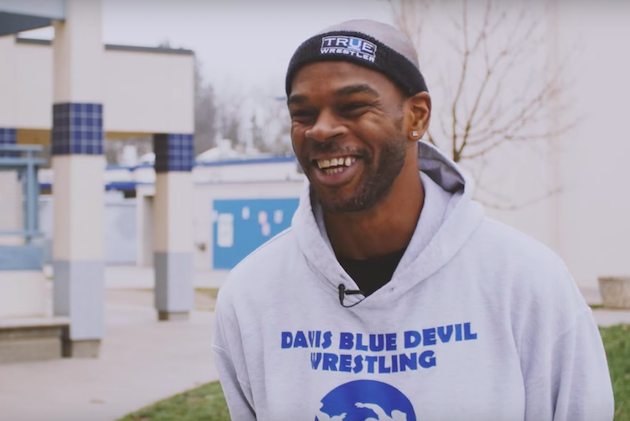 "If we have a relationship with one another then it makes it so much easier for us to respect one another and where we're coming from," Brown said.
With this in mind, students saw it fit to surprise Brent with tickets to see his favorite sports team and a bouquet of his bacon (his favorite food).
Brent told Coach Brown to come to the gym as part of a surprise for a different Mr. Brown, the school principal. The coach was in awe when he walked in the gym and discovered the surprise had been for him. After receiving his gifts, he stepped up for a speech.
"I'd like to say thank you to everyone here in the Davis High School community," he said. "This community's meant so much to me and I'm happy to just give back a little bit to them all. Thank you so much."
Credit: DUDEbenice