Do you have someone in your life who you really look up to but have never met before? What would you give to hear from that person? How would you react if you did? Well, if you're like Derek Yancik of Upton, Massachusetts, you'd react with tears of joy and gratitude.
Yancik is a teacher at Blackstone Valley Regional Vocational Technical High School, and a coach for their football team. His team has done a great job winning almost every game.
Despite this good news for the football team, Yancik hasn't been able to attend most of their games since he was diagnosed with pancreatic cancer a year ago.
Lately though, Yancik has started feeling better. He began returning to games about a month ago and was with his team during their Super Bowl on December 2 in Gillette Stadium.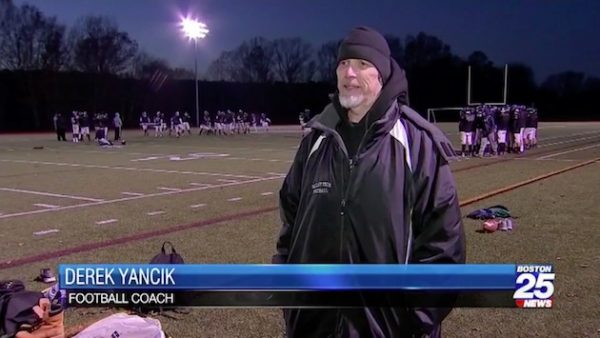 Knowing that Yancik would be there, sophomore player Zack Snyder reached out to Patriots quarterback Tom Brady via Facebook.
"I decided, since it was Yancik's dream to meet Brady to reach out to him, tell him his story, and see if we could get him to the Super Bowl to meet him," Snyder told Boston 25 News.
Yancik is a huge Patriots fan, so Snyder was hoping to get him to make an appearance at their game. Surprisingly, Tom Brady responded. Although he was unable to attend in person, he did the next best thing.
Snyder and his school's superintendent both received an e-mail from Brady. The e-mail included a personal video message to be sent to Coach Yancik.
"Honestly, it was amazing. I thought it would never happen," Snyder said.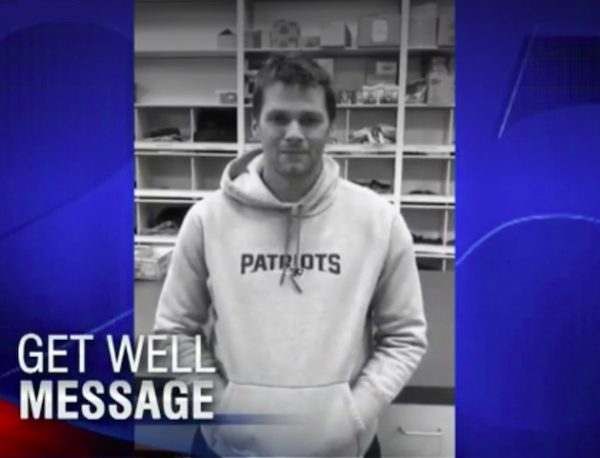 "What's up, Coach Yancik?" Brady said in the video. "I just wanted to say that we're thinking of you. I know what you're going through. I wish I was here to meet you when you guys are here playing at Gillette Stadium, playing for the state championship.
"We're headed off to Buffalo, but I wanted to wish you the very best of luck. Not only in the game, but with everything. We're thinking of you. Best of luck. Take care."
When Yancik received the message, he was dumbfounded.
"It's really quite something," Yancik said. "It brought a tear to my eye."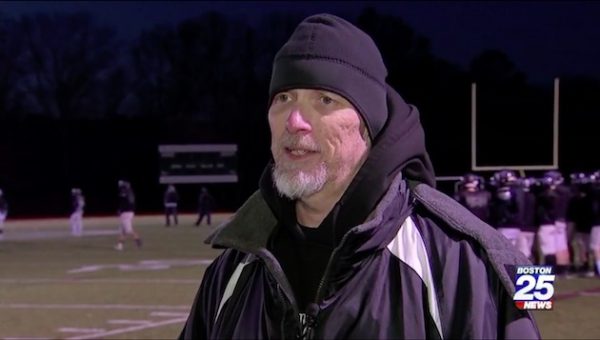 The video message was shared with the team as well.
"I was speechless," said sophomore player Sam Houle. "I was like, such a great player and big player reaching out to a little tech school like us. It's amazing."
Yet it wasn't just Brady wishing Yancik well. Yancik returned the favor.
"I just want to say, I saw what your mother went through last year [referencing her battle with cancer], and it's really touched me," Yancik sobbed. "And I hope the best for you, Tom."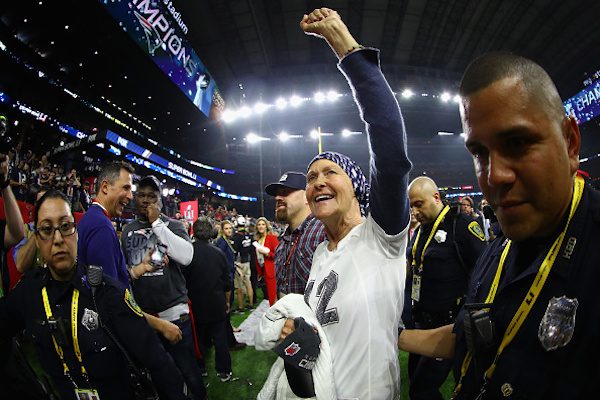 Yancik's students have shown a great deal of support for him during this trying time. They've organized numerous events for him, including a walk to fight pancreatic cancer in Boston last month.
"He's such a strong guy,"  said junior student Alex Tashjian. "He's just like another father to us. He'll help us during tough times."
The mutual respect going on here is outstanding!
Yancik looked up to Brady and supported his students, the students looked up to Yancik so they contacted Brady, Yancik's story resonated with Brady and he sent a video, causing Yancik to watch it and send support right back to Brady.
It's a beautiful circle of support that we hope continues to grow and grow. Get well soon Coach Yancik, and good luck Blackstone Valley RVT!