You may have heard of James McIngvale (or "Mattress Mack" as he's known in the commercials) before. He's the founder of Gallery Furniture in Houston, Texas, and a major philanthropist. Back in August, he opened up his store to victims of Hurricane Harvey. Around 300 people stayed the night on brand new mattresses at both of the store's locations.
Now, the mattress store owner is opening up his doors once again but for a more festive reason.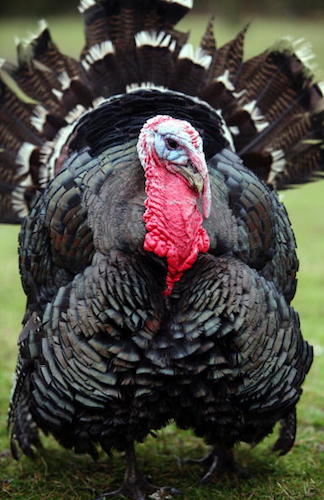 Yes, it's that time of year again. With less than two weeks until Thanksgiving, McIngvale announced that he'll be hosting dinner at his store. He decided to do this out of the goodness of his heart, after hearing stories of resilience from the members of his community most affected by Hurricane Harvey.
"Every day I'm amazed by the resilience of these people, and how brave they are and how strong they are," McIngvale told ABC News. "I think if we can get people together around a meal it's a great way to build relationships, and that's what we're trying to do, build relationships and move forward as a community."
He sees the Thanksgiving meal as a great way to bring the community together.

The meal won't just be for Harvey victims though. Gallery Furniture will open its doors to "all people who were affected by Hurricane Harvey, and people who weren't affected." In other words, everyone!
McIngvale estimates around 3,000 guests showing up for dinner. That's a lot of mouths to feed! McIngvale plans to serve 4,500 pounds of turkey, 4,500 pounds of ham, 625 pounds of sweet potatoes, and 900 pies.
And he's paying for the event almost entirely out of his own pocket.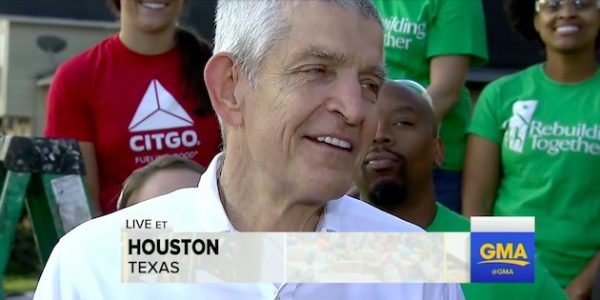 Some local food vendors and volunteers have offered to help cook and serve, but McIngvale still has to bear the brunt of the costs of hosting the event.
Back when he opened up his doors to Harvey victims, McIngvale told ABC News, profits weren't as important as people. "Let's take care of the people. This is the right thing to do," he said.
And it seems like he has kept the same attitude since. Despite his selflessness, McIngvale doesn't think it's appropriate to call him a hero.
"I think the heroes are the first responders, certainly not me," he said. "The heroes are the ones who went and risked their lives. All I did was open a furniture store."
Well, hero or not, McIngvale has proven that he's a great guy who really cares about his community.
"We have had a lot of problems in this community over the past three months, but we also have a lot to be thankful for," McIngvale said. "To me, that's what Thanksgiving is about, giving thanks."
Hometown hero who opened his store's doors to Harvey victims in Houston on @GMA with @MichaelStrahan: https://t.co/jGJ0mfxdGD pic.twitter.com/8DT5vjWRPK

— Good Morning America (@GMA) November 13, 2017