Jackie Turner's life story is an incredible one of survival, faith, and love. It starts off in a dark place but rises into the light. Today she brings comfort to those who are hurting, with an empathy born of a suffering many of us will never have to endure.
Jackie was abandoned as a baby by her teenage mom, then beaten, starved, and neglected by her guardians, abandoned again to the foster care system, then later taken in by her father—who also abused her. She felt like nobody wanted her.
But somehow, the horrors she suffered as a child didn't destroy her spirit and kind heart. As a young woman, tired of re-living the agony of never feeling the love and warmth of a family every December, Jackie decided it was time to stop hiding and say how she really felt.
In 2013, Jackie was a junior college student. It was approaching the holidays and she wanted to raise her spirits. That time of year always made her feel alone and sad. It reminded her that she didn't have her birth family. This time she decided to do something about it, by hiring people who would step in and listen as she got to grieve about her loss instead of having to fake a smile for the holidays.
She did this by writing an ad on Craigslist … asking to hire parents for $8 an hour! The outcome was more than she expected.
"Maybe for a couple of hours, just feel like the light of their life for that moment," she told CBS about what she hoped to achieve with her ad.
That was four years ago and, at the time, she received many replies from people who wanted to help her. But she also heard from others who felt the same way when the holidays rolled around.
The realization that she was not alone gave her the idea to do more than just help herself.
In advocating for herself, she realized then that there were many people going through the same struggle she was. What Jackie did next was nothing short of selfless brilliance. Given the surplus of both supply and demand, she arranged a meeting for both givers and receivers to pair up for the holidays—and it went extremely well. She even got her own "rented" family.
That was just the beginning. Jackie ended up graduating at the top her college class with a degree in pastoral ministry and is now pursuing her Master's degree as a Presidential Scholar at a northern California college.
"I didn't realize how many people I had helped," Jackie told The Epoch Times, reflecting on what had transpired from her Craigslist ad four years ago. "It was gratifying but tough."
In making that small attempt to change her misery into a miracle, she started down a path that has touched more than 18,000 people globally who had been abandoned or abused in one way or another by their families.
No doubt, there are countless others that she is still unaware of.
She learned how to survive … and how not to give up on love.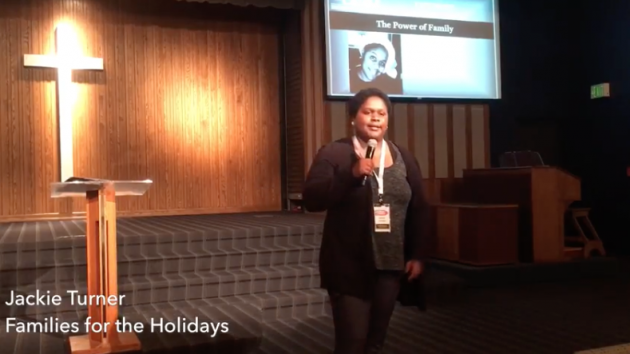 While she's wanted to forget a lot of her past, there's one part of her childhood that Jackie has held on to: her faith.
"When I was a little girl I was always hearing about God," she explained. "Church was a place of safety and there I was hearing I was loved, and I ran to God."
In 2008 she joined a Christian ministry on a ranch in northern California, who helped her with counselling, and the compassion she developed as she healed is clearly evident in the work she now does.
Today, in addition to her schooling, Jackie works with kids with disabilities, provides backpacks of supplies to the homeless, and is a part-time preacher for a major charitable organization as well as working as a scribe for a homeless shelter.
She also continues to host an annual holiday event that brings families together and celebrates the uniting of the have and have-nots.
Jackie hasn't stopped helping people find the love of a family.

Perhaps the most powerful part of the message that Jackie offers to those who accept it lies in her personal revelation that once a person finds a support system or family that they adopt as their own, it is not the end. It's the beginning.
Many think that once a person connects with a family that cares for them, the story ends.
"Not so," explained Jackie. "Happily ever afters aren't just given, they're fought for."
Suddenly, there are people in your life who truly care about you, and you about them. The transition might not be easy, and a lot of feelings are going to come up.
"A new family means going from a life of independence to having a family caring about you," she said. "It's easy for your heart to become overwhelmed."
While you might be desperately seeking the warmth of a family, past experiences can interfere, as Jackie explains: "People who are rejected reject others."
Having a positive mindset is essential.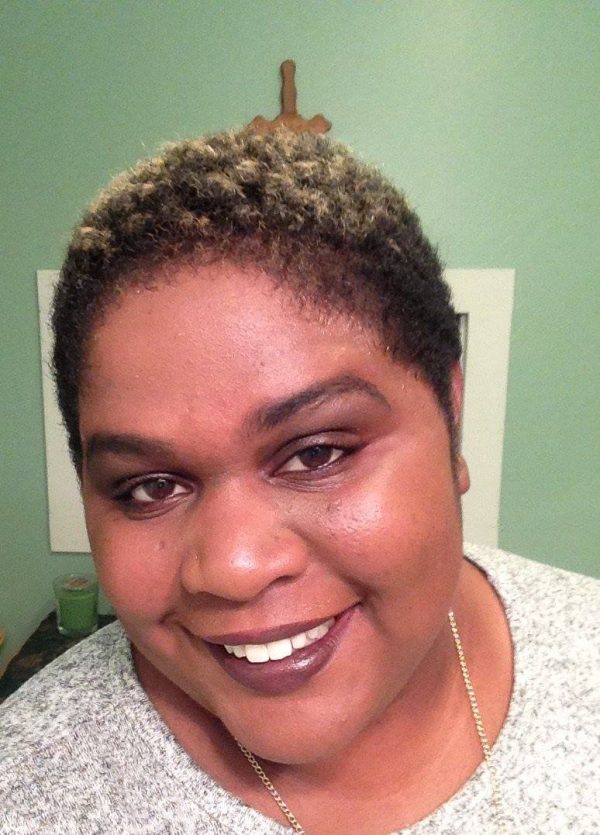 People who have suffered some atrocious childhood or other difficulties have to fight to survive, she says: "They must defy the odds."
There's a lot of work that has to go into building relationships, and personally coming to terms with your past so you don't allow it to determine your future too.
"You have to own your own past and work on managing your own future," said Jackie. "You can't expect people who are here loving you today to pay for the pain from your past."
In fact, if there's anything she's learned, it's that working on your mental health is a continuous process.
"You are never finished," said
Jackie describes the processes of accepting your own failures and working on yourself as a two-way street.
"You adjust by remaining openhearted and open to discussions. You remember that overcoming is ongoing. You fight for it, because it's worth it," she said.
"It's easy to fall into the trap of people getting burnt out of one-sided relationships," continued Jackie. "Everyone being sad for you when you're not working on yourself is a victim mentality."
You can forgive, but forgetting is hard.

There's still a lot of stigma around mental health issues, but you should never be afraid to seek help, says Jackie. Returning to therapy is not a sign of weakness. Just giving someone who has had to struggle the freedom to feel and say how they feel is a powerful way to support them.
It can be easy for those who haven't suffered to underestimate the power of trauma and think that you can somehow just erase your past. You can't, but you can make it a part of your story and turn it into something positive.
"When you come through trauma, it's your story, and you'll have to work to overcome your stuff," said Jackie. "You have to fight for you and them and not allow others to do the work for you."
Jackie is a living, powerful testament to this. She's gone from angry and bitter to loving and generous.
In both her words and deeds, she continues to shine a light on the horrors of abuse and let people know they don't have to face it alone. She has found her truth and is an inspiration to all of us.
Connect with Jackie on her Facebook page here.