While out with her mom in Kitsap County, Washington, 5-year-old Hailey Fort noticed a homeless man. She asked her mother if she could help him somehow. Of course, her mom agreed, and that led to many years of giving to the homeless by Hailey and her family.
As Hailey grew, so did her ideas. By the time Hailey was nine, with the help of her mom, she started building homeless shelters.

The very first shelter Hailey built was given to a man named Edward. According to Hailey's mom, "She went through all of her homeless friends and made the decision based on a number of things. This shelter doesn't have a place for a wheelchair, so it wasn't a good fit for Billy Ray. Similarly, it wasn't a good fit for her friend Tonka, a dog, and his owner. Edward stuck out because he has always been so gracious when receiving food."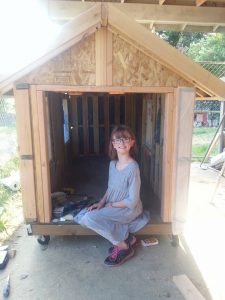 Hailey understands that shelter is just one need for those on the path of homelessness. Food is another. So Hailey grows fruits and vegetables and gives those away as well. She even has her own website called "Hailey's Harvest."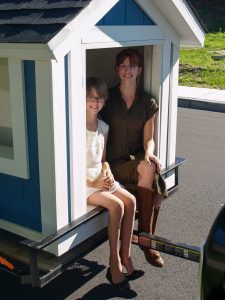 Hailey is more than a charity giver, she considers the homeless people in her community her friends. Her mom acknowledges that it is those friendships that keep Hailey helping. "Hailey is repeatedly told that she can stop at any time but she continues because this is her passion. I think a lot has to do with setting such high goals and then the rush she gets when she meets them."
To hear more about Hailey, check out the video below.
https://youtube.com/watch?v=e66hT4kxXHo