For most people at Morrisons grocery store their shopping lists are about what you'd expect: milk, bread, eggs, etc. Yet, as Lincolnshire Live reports, one particular shopper was browsing for stranger items like seeds and some nice, juicy worms.
One cold day recently, a grocery store in the UK was greeted by an unexpected customer: a male European robin.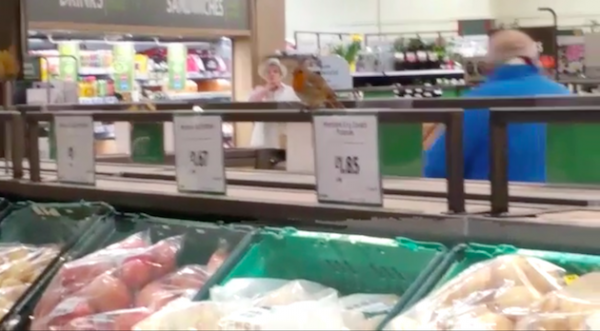 The bird flew in to escape from the cold and find a bite or two to eat. After venturing in, he mostly hung around the deli section. He even greeted the deli man from behind the counter.

He quickly grew tired of that locale though and decided to scavenge the ground.

As he hopped around, a crowd gathered to discuss the confused bird.
Neither customers nor staff had the heart to make him leave.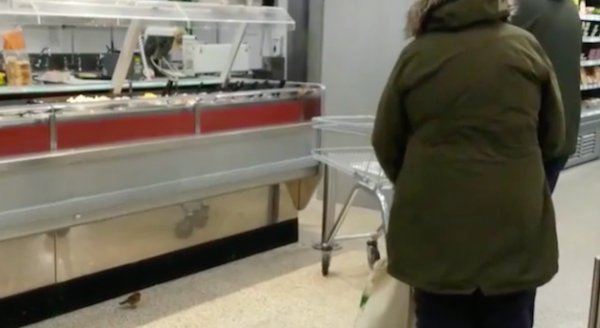 One woman caught on camera said, "Well, he's not doing anyone any harm, is he?"
For the next couple minutes, the robin hopped around the same area. Yet, when he heard a loud noise, he got spooked and made his way over to the kitchen.

Lincolnshire Live photographer Anna Draper was the one who witnessed this story and caught it on camera.
"We were just doing our shopping and they had a quiet hour where they dim the lights and turn off the music and this robin just comes and flies down the aisle," she said.
"He flew the entire length of it and came and stood near us – we just stopped and watched him and then he flew off. I think he was looking for something to eat as he was pecking at things on the floor."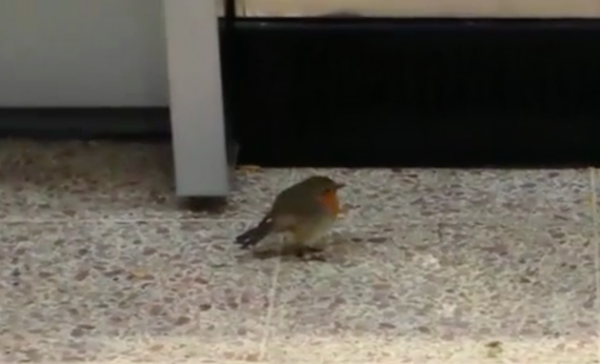 "The poor thing couldn't find anything though because there was nothing to find."
Well, that's not entirely true…
"…He did [chew] on one of the pies at one point, though it was in a box to be fair," she said.
Hopefully, the robin's doing well now that he's back in the wild. Even if he didn't fill up on food at the store, he provided a far more entertaining grocery trip than anyone was expecting!