On October  27, 2012, Richard Specht suffered an unimaginable loss—his 22-month-old son drowned in the family's backyard pond and died. In his grief, Specht wanted to give his son, Rees, who had such a short life, a long-lasting legacy. He vowed to make the world a better place in his name.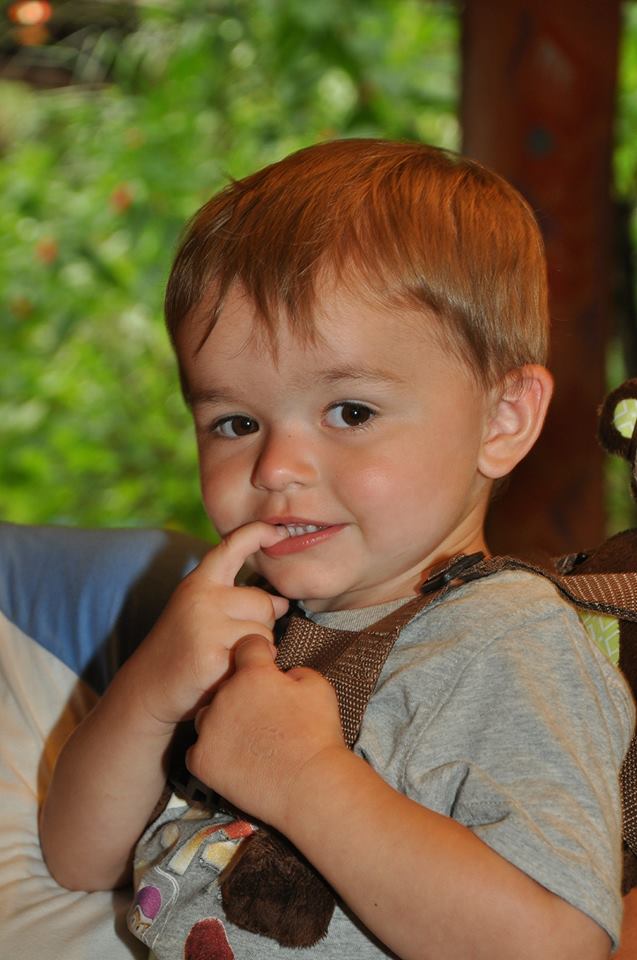 He created the website reesspechtlife.com to spread the word: "Help us help each other. Let's all work together and do the small things that make a big difference."
Specht's idea was to encourage acts of kindness and paying it forward. He created "pay it forward" cards for others to distribute, so that their acts of kindness would inspire the next wave, and the next.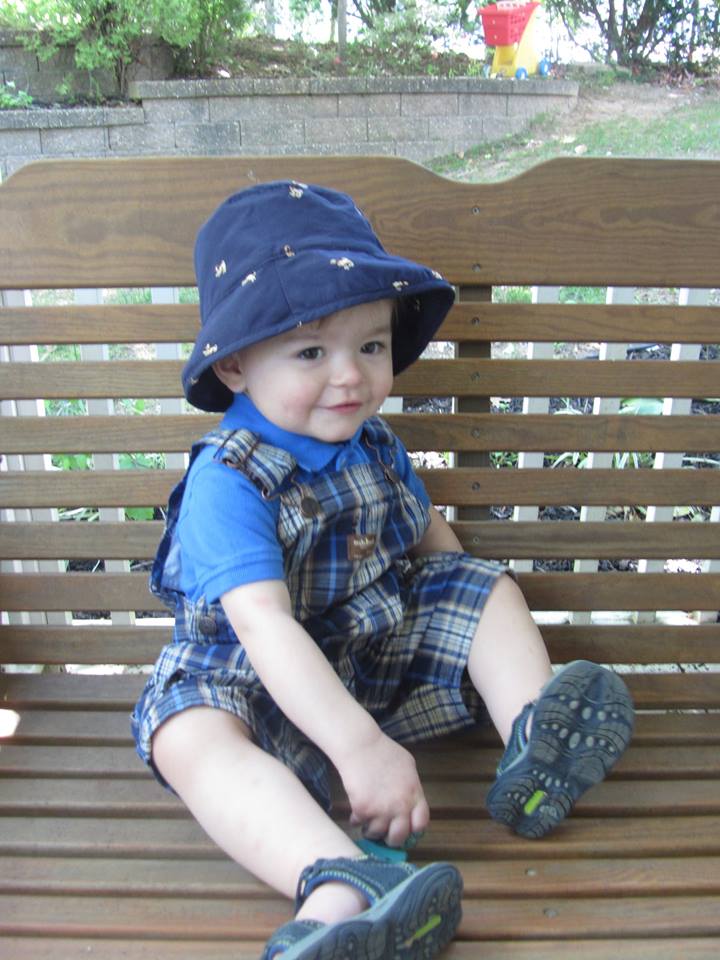 He drove through a Dunkin' Donuts and paid for the car behind him, thinking "one down, 499 to go"—but he was so wrong. Hundreds of people caught on, then thousands. To date, the website notes that over 430,000 cards have been distributed.
Not long after Specht created this foundation, a customer sat down in a Times Square restaurant, and had a $43.50 meal.
Then the anonymous diner left a $3,000 tip, along with a tear-jerking note.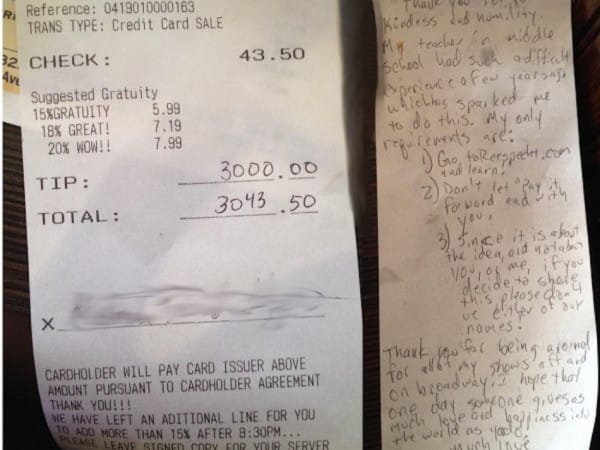 It read:
Thank you for your kindness and humility. My teacher in middle school had such a difficult experience a few years ago, which has sparked me to do this. My only requirements are:

1.) Go to ReesSpechtLife.com and learn!

2.) Don't let "Pay it forward" end with you.

3.) Since it's about the idea and not about you, or me, if you decide to share this, don't use either of our names!

Thank you for being around for all of my shows on and off Broadway. I hope that someday someone gives as much love and happiness into the world as you do.
The diner was a former student of Richard Specht, who taught science in middle school.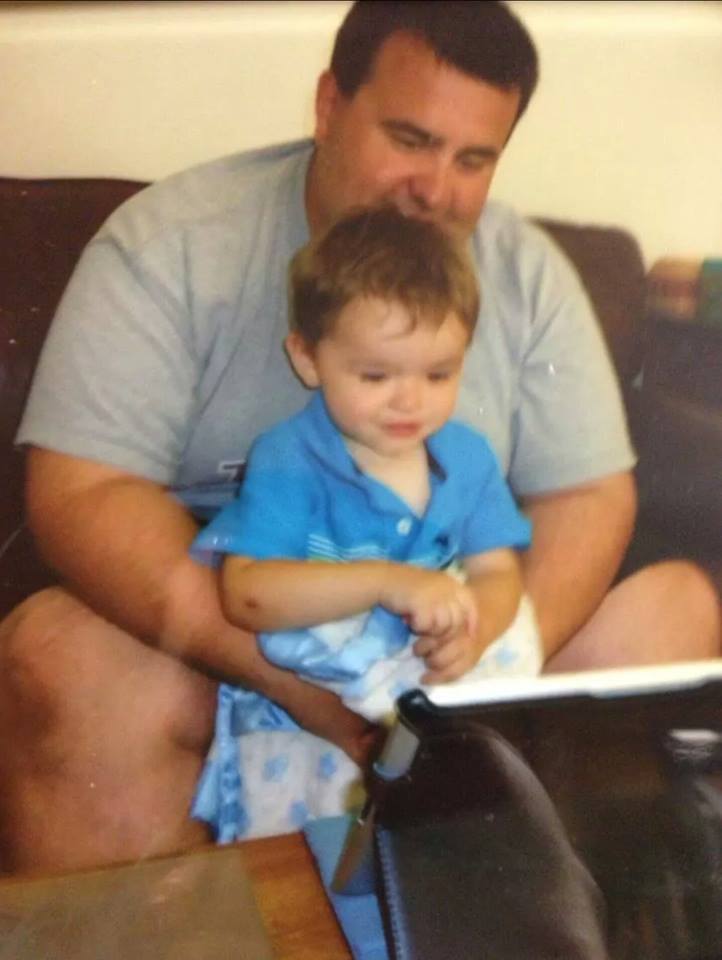 The waitress not only went to the website, she was so moved she tracked Specht down to share the note.
Specht was brought to tears as he realized who this diner might be.
"I immediately recalled who he was and realized that I had him at least ten years ago," he wrote. "This young man used to come up to my room to talk with me, and I remember many of our conversations that we had over the course of that year. Sadly, as with most of my students, I never really had a chance to talk to him again after he left my classroom and moved on to the ninth grade.
"To think that someone I had a decade ago would honor my little boy, or even remember his eighth grade science teacher in such a way, blows me away."
"Every act of kindness we hear about brings a smile to my face as I know, in some small way, my little boy's spirit helped inspire it."