Each one of us has this one special moment. That moment that never separates from our memories, a precious, heart-touching moment of our lives that carves itself in our minds and hearts the same. This moment could be making a huge success, reaching one's goal, falling in love, getting married, or having your first baby.
For a family in Texas, this moment was in March 2016, on Tom Sullivan's birthday.
He was waiting to see his birthday present, which held a meaningful surprise. Excitement was written on Tom's face as he opened the box his son, Sean, had given him. Sean's voice was ecstatic, Jennifer's laugh was genuine, and joy spread on Tom's face when a teddy bear was what he found inside the box.

The room was filled with excitement and euphoria as Sean told his father to press the bear's heart. Tom was puzzled as he felt the bear's heart beating and thought it was weird.
But that wasn't all; Tom didn't know what was coming at him when his son told him to press the bear's hand.

"Happy birthday, Grandpa! I'll see you in October!"

Those were the words that came out of the bear. Tom laughed but didn't understand the meaning at first. He pressed the hand again. The same words came out. His expression changed all at once from joy and excitement to stunned silence.

His eyes widened as it dawned on him what they were trying to tell him with those simple words. He looked from face to
face in the room, speechless, looking for someone to assure him that it was true what he had heard.


His son was having a baby. And he was going to be a grandfather. After Tom had confirmation of the meaning behind the words he heard, he hugged the teddy bear to his chest as he shed his first joyful tear for  his grandchild. That soulful, heart-touching moment became his warm welcome of his grandchild to the world and everyone shared it with him. And that moment became the precious moment he was never going to forget. It's easy to see why this video has been viewed by millions around the world over and over.
It is moments like these, inspiring and priceless moments that make us  rethink everything we knew. That change our whole perspective on life  and increase our faith and hope in having our lives to be made up of  memories that great, that precious and unforgettable. Like knowing for the first time that you are going to be a grandfather.
Sean Sullivan and Jennifer Siete had their first son, Layden, on October 25, 2016. He was "the joy of both families" Sean said.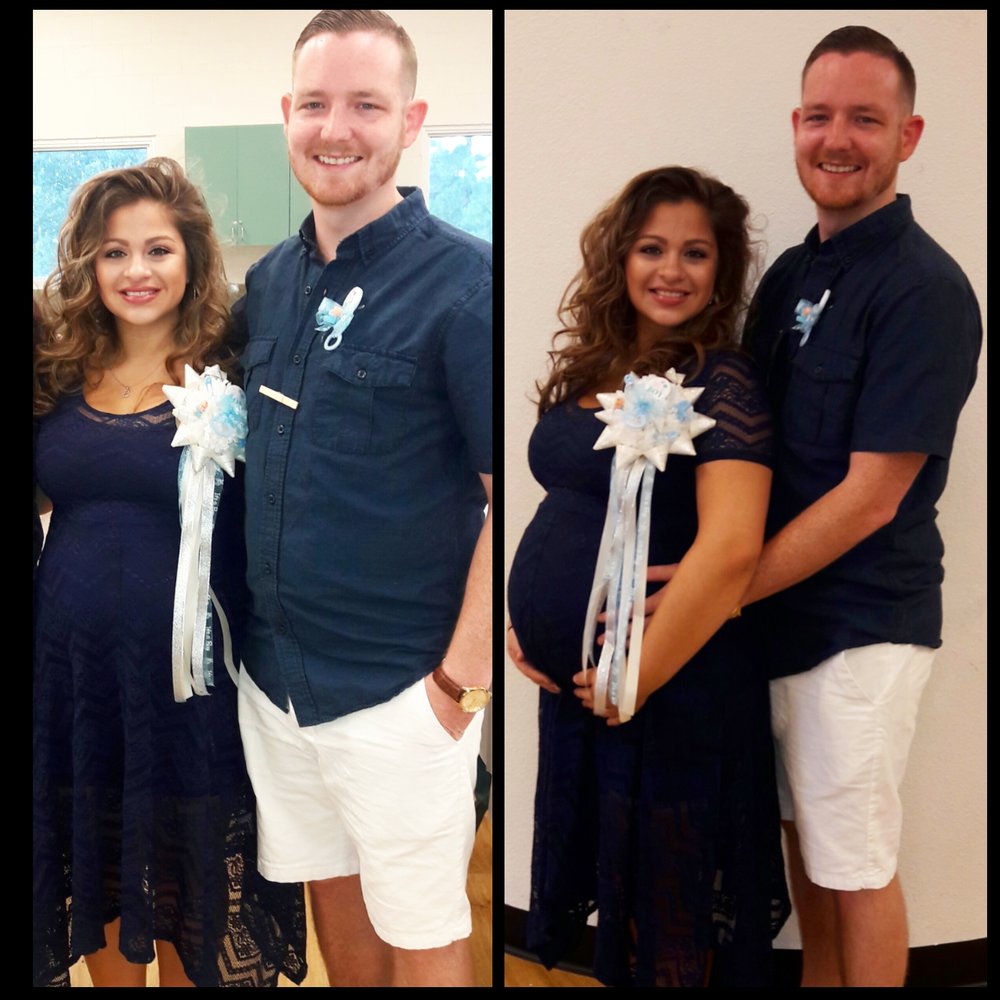 Stories like these happen every minute of everyday. This is one example of more inspiring and passionate moments. But this one popular story represents hundreds of other sentimental stories. It speaks aloud with its meaningful way, screams for people to take notice and affects the hearts of kids and parents alike.
These are the moments we should appreciate and use as inspiration to guide us through our path of life. They are simple moments—like hearing a teddy bear's heart beating and hearing it saying "grandpa,"—but the meaning behind it is great. All those simple moments combine together to make one good and precious life that affect the minds of thousands of people and weaves its way into the hearts of every human being to rest there and last a lifetime.
When Dad opens box from daughter, he laughs. But then he sees the '10-week' secret inside—he's bawling