After a long and happy marriage, when one partner passes away, it can be heartbreaking no matter how many years it has been.
For 56 years, Francis Jones of Oklahoma was married to her husband, Leroy. We cannot imagine the amount of love the couple shared with each other. Four years ago, he passed away, and no matter how long ago it was, Francis still misses her husband, probably now more than ever.
"They did everything together; they were never apart," Francis's granddaughter Madeline Smith told Inside Edition. "They maybe spent two or three nights apart in their whole marriage. They just loved each other so much."
I hope I can love someone as much as they love each other. 😌❤ pic.twitter.com/YurudgBSrl

— madds (@madelinemsmith) July 8, 2013
A few weeks before Christmas, 79-year-old Francis was diagnosed with lung cancer. As she prepared to go through chemotherapy treatments, Smith came up with a heartwarming plan.
"I read people who go through chemo get really cold," Smith told the Daily Mail. From this information, Madeline came up with a wonderful gift to give her grandma, but she had to keep it a secret.
Madeline asked her grandmother to borrow a shirt to keep her warm, choosing the shirt her grandfather wore the most.
"I saw on Facebook someone has used a shirt and turned it into a pillow so I decided to do something a little similar to that," Smith said.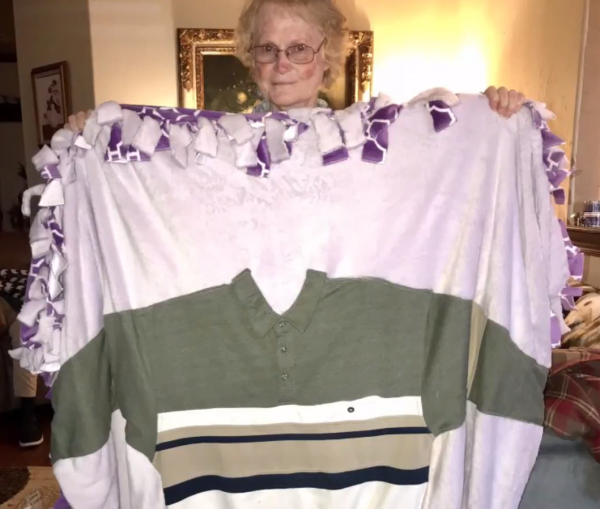 Madeline took that shirt and sewed the shirt onto a blanket.
"I was so excited about it because it ended up looking really good!" Smith told Inside Edition. "And it really felt like my grandpa was there."
Finally it was time to give Francis her special Christmas present. Francis had gotten plenty of blankets as gifts, but this blanket was more valuable than the rest.
Her grandmother unraveled her gift and saw her late husband's shirt.
"Is that what you wanted that shirt for?" Francis can be heard exclaiming in a video Smith shared to Twitter. Overwhelmed by her gift, Francis covers her face with the blanket and begins to cry.
Smith knew how much her grandmother wanted her grandfather to be there, and she knew the shirt would make up for that.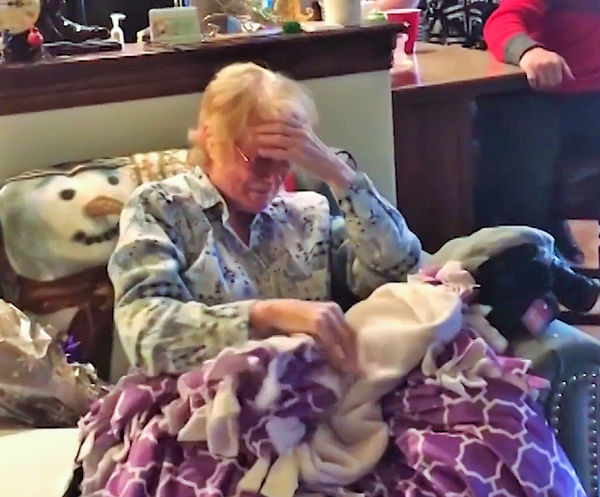 "In that moment, we all started thinking of her, but also my grandpa, and God, how much we missed him," Smith told Inside Edition. "And just see how bad she wanted him there. You could see how much they loved one another."
Smith found a way to continue that love and lift her grandma's spirits.
Watch the beautiful surprise in the video below:
Made my grandma a blanket with my grandpas shirt sewn on. She started chemo last week and now he can "wrap his arms" around her through it all. Wasn't a dry eye in the house. ❤️❤️❤️❤️ pic.twitter.com/JS8tg9vkvF

— madds (@madelinemsmith) December 26, 2017