It's not every day that we get a peek inside the life of an internet celebrity. The internet was recently treated to 100 photos of "Golden Bailey" or the dog from the popular "I have no idea know what I'm doing" meme.
See below.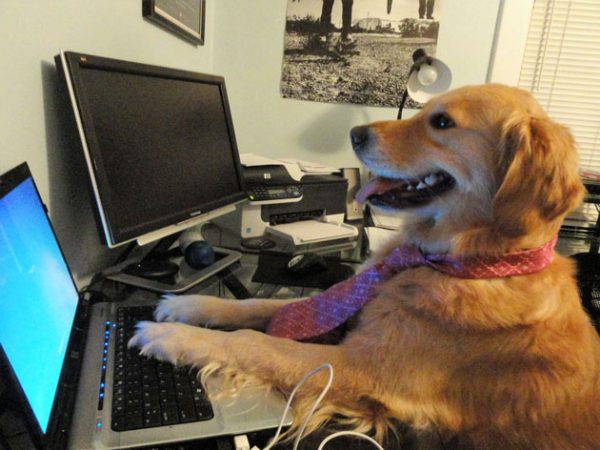 Unfortunately we are getting this rare glimpse because Bailey passed away from bone cancer in early 2016.
In one of the most touching memorializations of any internet doggo, Bailey's owner, John Nebbia or Golden_Bailey on reddit, shared dozens of hilarious photos of the Golden Retriever. He also touched on how his dog became one of the biggest memes and how to him and his wife, Bailey was more than an internet meme.
Nebbia received Bailey as a gift for his 21st birthday.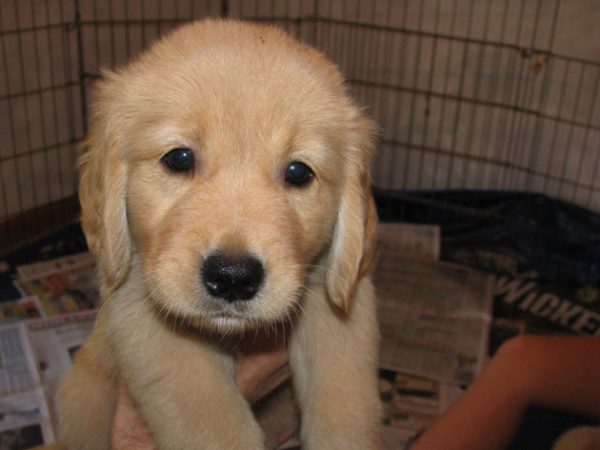 Early on Bailey proved to be quite the photogenic pup.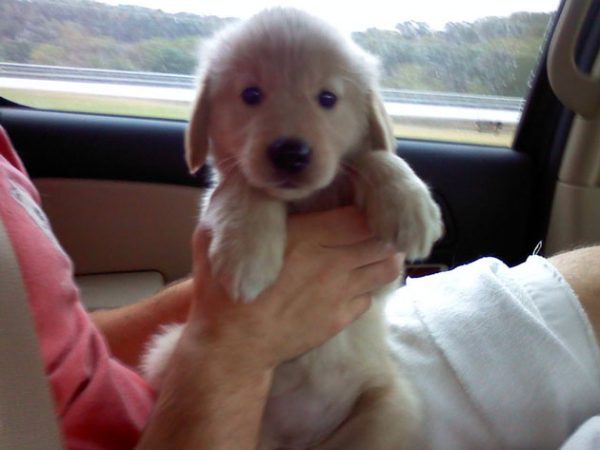 No angle looked bad.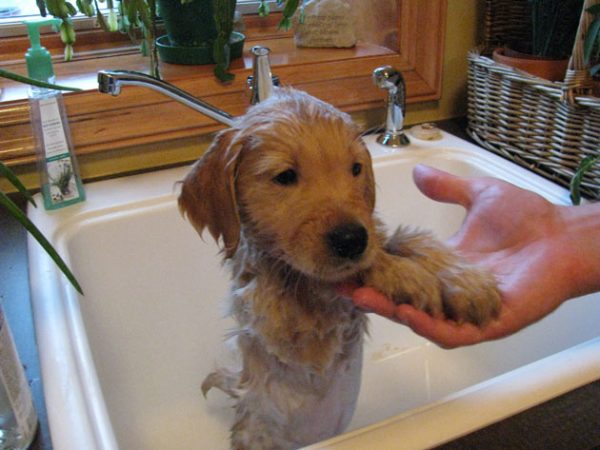 Nebbia wrote that the first time Bailey wore human clothes he was messing with his brother. He took photos of Bailey on his brother's camera wearing his brother's things.
Bailey sported some shoes.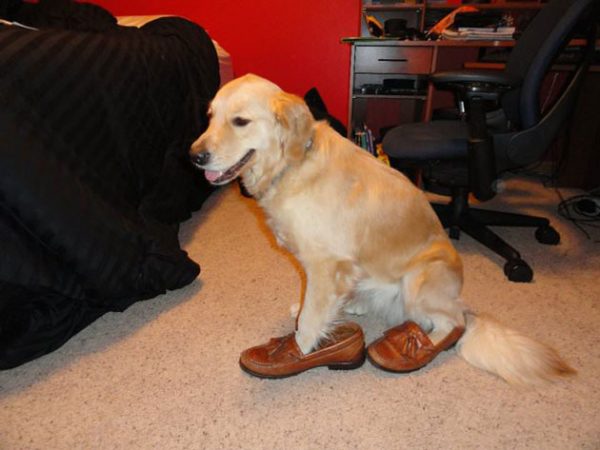 She even tried on a button-up shirt.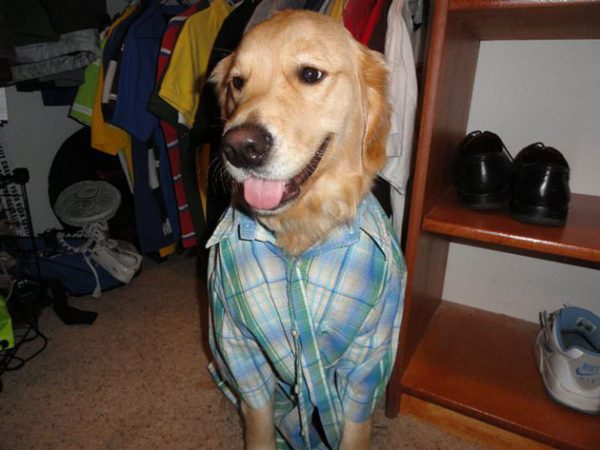 Before he knew it Nebbia had created social media accounts for Bailey and continued dressing her up in clothes and posing her doing things only a human would do.
"We started to notice at this point that Bailey understood what we were doing and she would pose for the pictures," he wrote on imgur. "She is essentially just very very good at staying, for treats of course. She had as much fun with it as we did!"
Each photo of Bailey was just as hilarious as the last.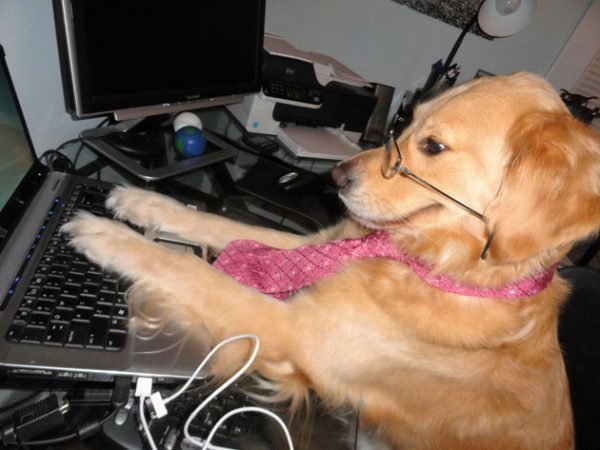 The internet loved the photos of Bailey, so Nebbia continued posting more.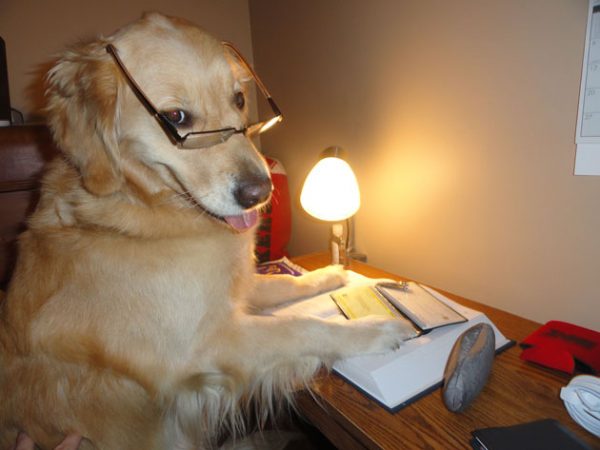 And more.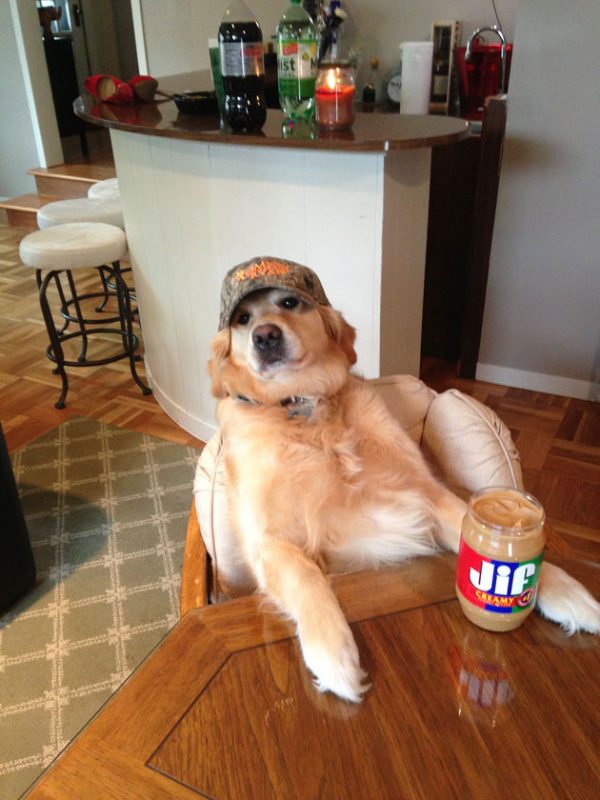 And more.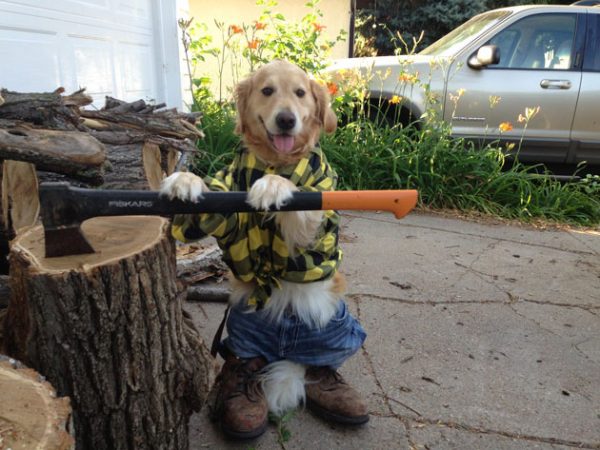 After seeing the success of photos of Bailey doing everyday things, he decide to up his game.
He posed Bailey in four different positions and then used Photoshop to create one strange game of poker.
This photo was so popular that Nebbia set up a similar one, but centered it around Thanksgiving.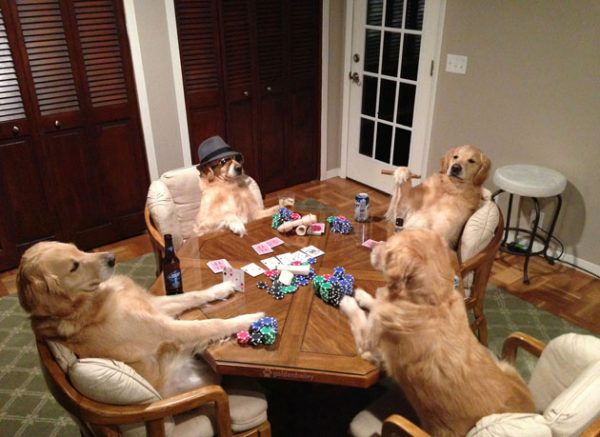 Nebbia shared that his wife, then girlfriend, got him a large print of the final photo.
Of course Bailey had to get a shot in front of it.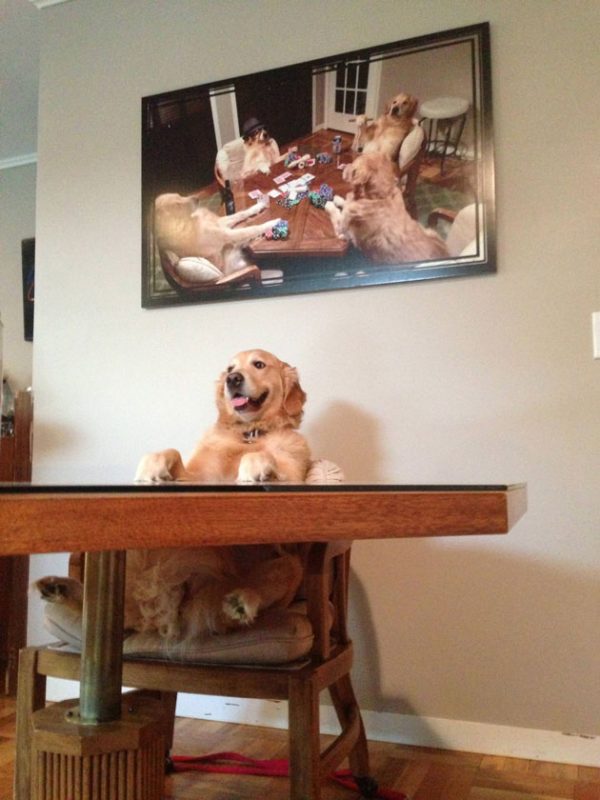 But Bailey was more than just a meme, she was, after all, a dog, which meant she carried on regular dog duties at home.
When she got a new puppy sibling she wasn't pleased at first.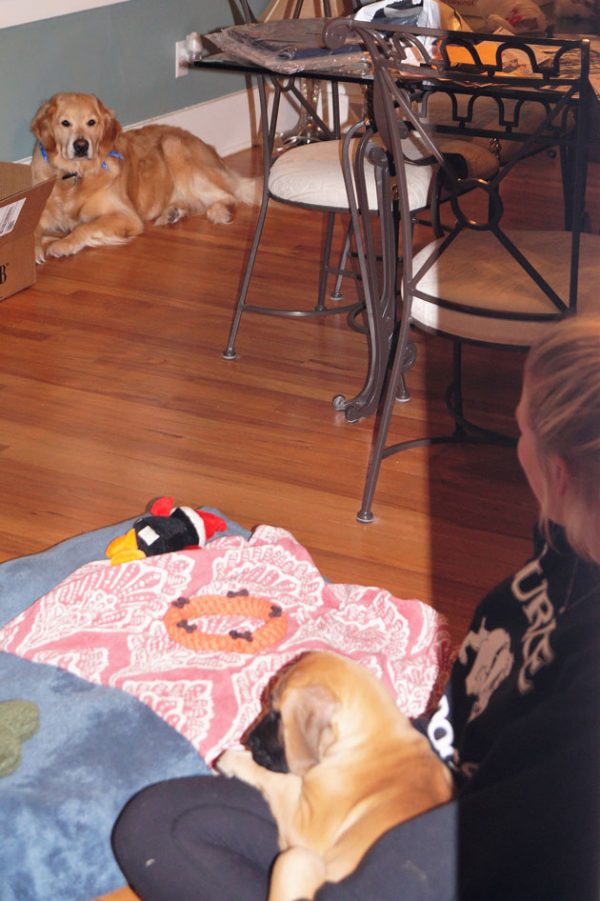 Eventually they warmed up to each other.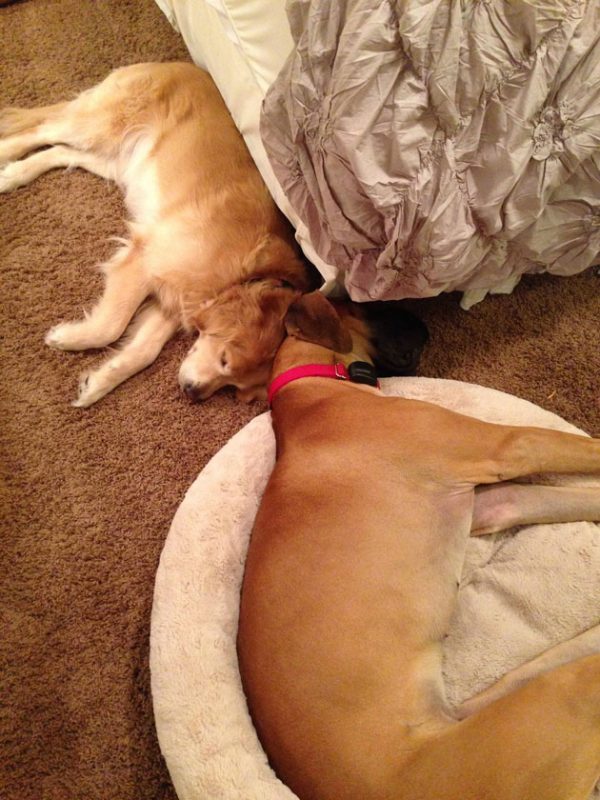 Bailey also loved cuddling with Nebbia and his wife, Alex.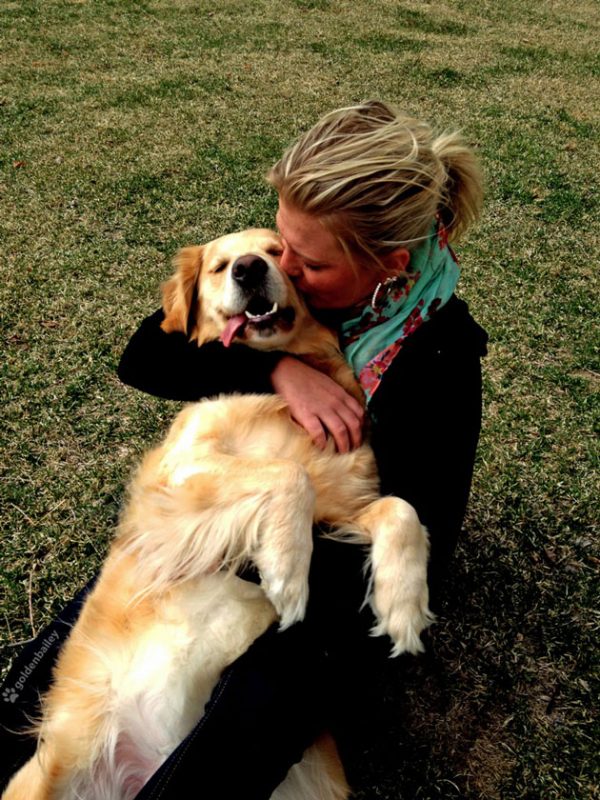 She even helped out with some chores around the house.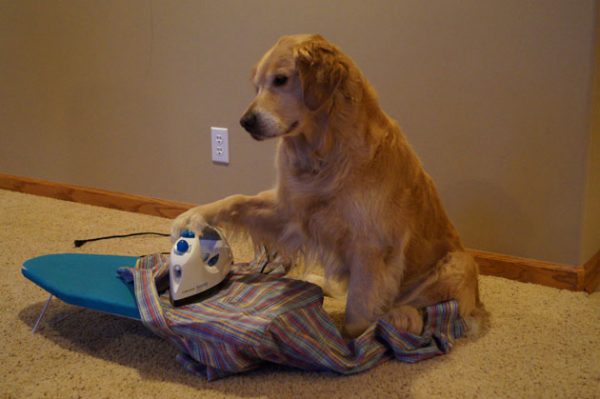 And of course those were shared online for everyone to see.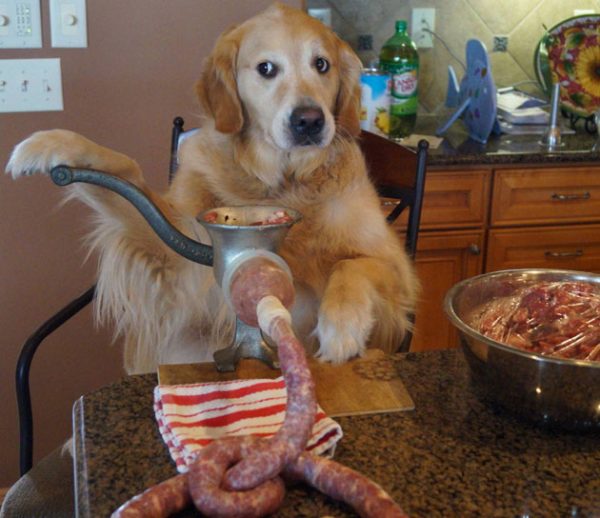 Bailey was the best doggo there ever was.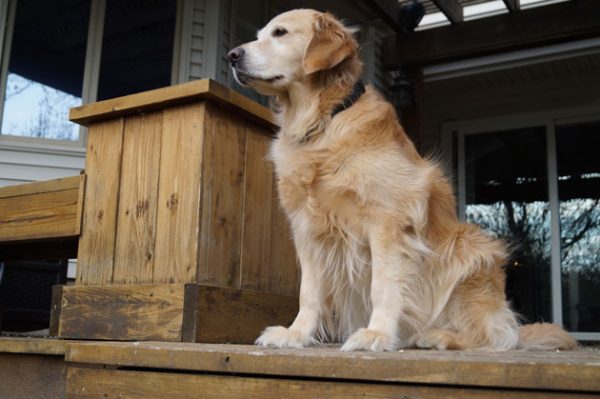 Rest in peace, Bailey.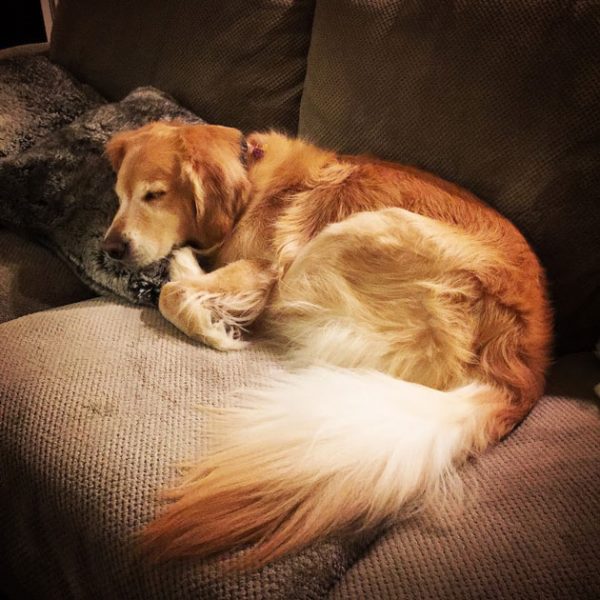 Bailey was a good pup, and while she will be missed, Nebbia is happy to see so many people finding joy in her photos.
"The whole thing is poetic because all Bailey wanted to do in life was make people happy … It is very cool that she will be able to continue to make people smile well into the foreseeable future," he told The Daily Dot.
To see more photos of Bailey you can visit imgur or her Instagram.