When Addie Bryan turned eight years old in 2015 she wanted to do something very special. She wanted to donate $8,000 to Texas Scottish Rite Hospital for Children in Dallas, Texas.
It was her way of saying "thank you" to a hospital that helped her overcome many hurdles for free. Thanks to her community she was able to make her birthday donation extra special by donating a total of $70,000 to the children's hospital.
Addie was born with Larsen syndrome, which affects the bones in her body.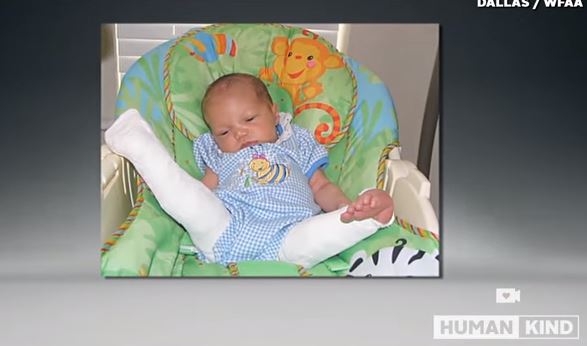 "When she was born, her knees were backward, her legs were all the way up to her head, she had hip dysplasia, and a club foot," Addie's mother, Julie Bryan, told WFAA in July 2015.
Julie's little girl was barely a week old when she received her first set of casts to help fix her legs.
Up until her eighth birthday, Julie guessed Addie received close to 70 casts.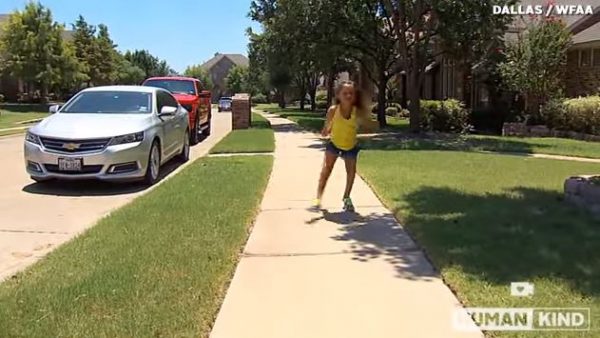 "We didn't know if she would ever walk, if she would ever run," Julie said.
Since her first visit to Scottish Rite Hospital, her mother estimated that Addie has been fitted with 60 to 70 casts.
And it's because of the hard work from both Addie and her doctors—it also helped that the care Addie received was at no cost to her family—that Addie is able to run and play with her friends.
She's now able to do things that seemed impossible when she was only a few days old.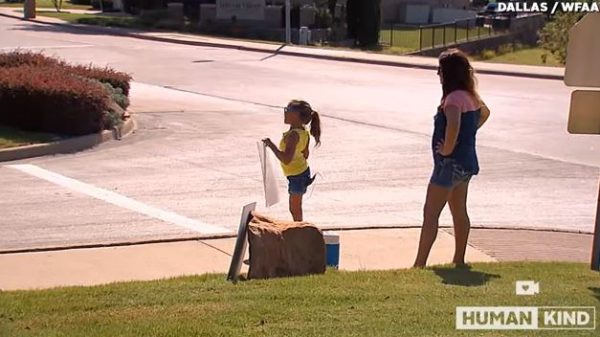 During the summer, shortly before her eighth birthday, Addie would stand out on the corner of a busy street in her hometown of Rockwall, Texas every morning and every afternoon.
"I just hold a sign that says, 'For my birthday, I want to raise $8,000 for Scottish Rite Hospital.'" Addie said.
Addie stood on a street corner asking for donations for the hospital.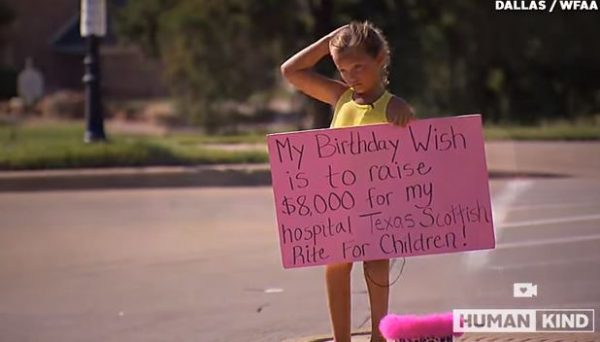 Addie, who wanted the money to be used to make prosthetics and casts for kids, was well on her way to reaching her goal when multiple media outlets picked up her story.
Once more people heard about Addie's quest to reach $8,000 many contributed to her donation.
The soon-to-be 8-year-old's story went viral and people from all over donated.
According to WFAA, Addie collected $19,500 for Scottish Rite Hospital.
"I thought, 'Wow, that is a lot of money,'" Addie told WFAA in August after her story went viral.
But the donations didn't stop coming. A short time after Addie realized she had raised just under $20,000 an anonymous donor sent a check to the hospital in Addie's name. The check was for $50,000.
Addie raised $69,500 for the children's hospital.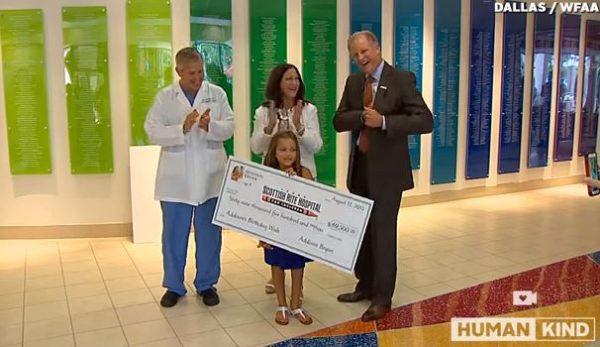 Stephanie Brigger, vice president of development at Scottish Rite Hospital, was "speechless" when she received the check for $50,000.
She told WFAA that the amount Addie donated would provide numerous casts and prosthetics for the hospital's patients.
"I think all the kids are going to be happy, and they can get out of the hospital faster," Addie said of her donation.