Before Jet Tila became a regular judge on the Food Network's Cutthroat Kitchen, he was first a disciple of his grandmother.
As a young child, his maternal grandmother, who grew up in Hong Kong and later emigrated to Thailand, taught him his first cooking lessons, making Cantonese and northern Thai dishes.
"I made literally thousands of meals next to her, from taking the bus to the market in Chinatown, buying groceries, understanding how to pick the best produce and meat and what brands and labels. She gave me my first ingredient education," Tila said.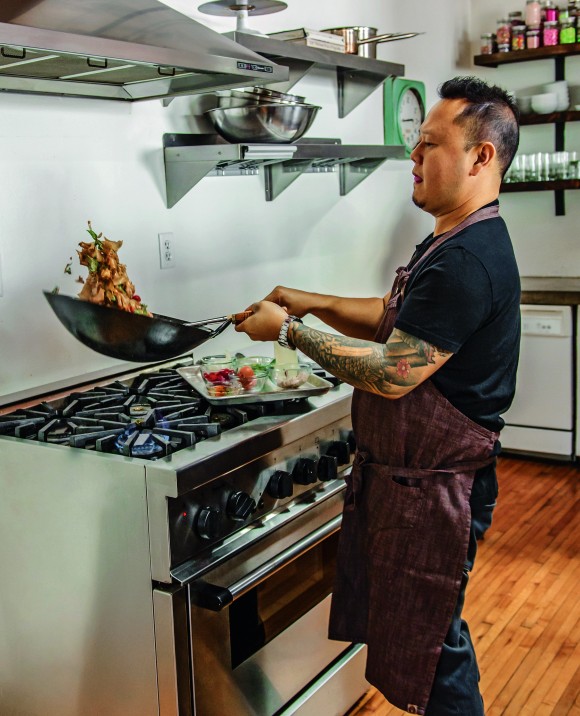 Growing up among the diverse neighborhoods of Los Angeles, Tila was also exposed to Korean and Latin American flavors. When he was invited to his Korean friends' homes, he would hang out in the kitchen and watch their mothers cook the family dinner.
It all helped Tila to prepare for his culinary career. After attending Le Cordon Bleu and the California Sushi Academy, a Japanese cooking school, he began working in the kitchens of Los Angeles and Las Vegas restaurants, where he cooked alongside master chefs from China. He eventually amassed a vast memory bank of how to prepare Asian dishes.
In his new cookbook, "101 Asian Dishes You Need to Cook Before You Die" ($21.99), recipes cover the range from traditional dishes—northern Thai khao soi noodles, Cantonese steamed fish with ginger and scallions, bahn mi, tempura—to Chinese-American classics like General Tso's chicken.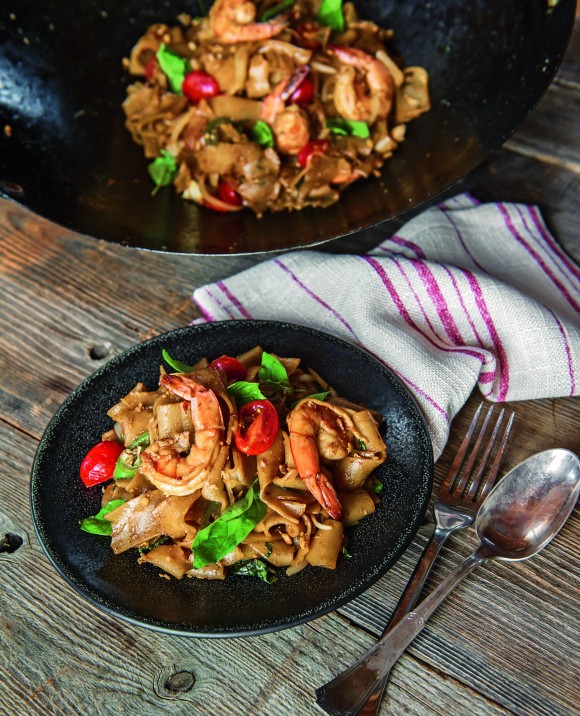 Tila said he wanted to include not just homey family recipes, but also crowd-favorite dishes so that readers won't feel intimidated by the idea of Asian cooking. "I want this cookbook to be fun and approachable and a gateway to becoming a foodie," he said.
He explains the main flavoring agents and pantry items in each cuisine as a means of introducing the finer nuances between them. Thai and Japanese soy sauce, for example, taste slightly different due to variations in the fermentation process, with the former being sweeter.
"Soy is not soy is not soy. I'm just trying to subtly explain and get them interested. Then, they can go deeper [in the cuisine]," Tila said.
Still, the Asian culinary traditions speak a similar language in the kitchen. "I think we are masters at savoriness and aroma," Tila said, noting that the Chinese and Thai both employ the wok and emphasize "wok hei," or the aroma imparted by the wok when stir-frying. Meanwhile, herbaceousness pervades in Vietnamese and Thai cuisine. A balance of the five flavors is a common principle.
Here are some of Tila's time-tested recipes: