Most high school basketball players are used to seeing and hearing bleachers full of excited friends and supportive parents roaring with applause throughout the game, but that's something the Gainseville Tornadoes had not experienced, much less expected. Not even once.
That all changed though, when another school from Waco, Texas found out they were playing against the Tornadoes in an upcoming game. Students from the other school heard the Tornadoes might not have any fans at all, and they just couldn't believe it.
"It just didn't seem right," said Hudson Bradley, from Vanguard College Preparatory School. "It just seems weird you know?"
Hudson believed no player should be without fans.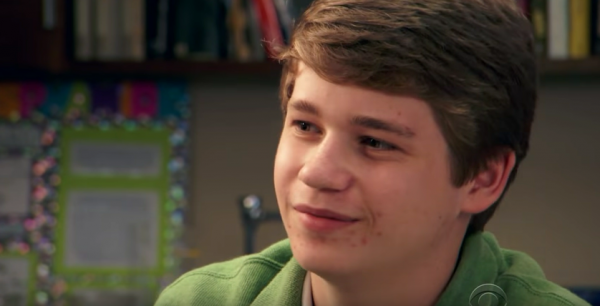 The Tornadoes are from Gainesville State School—a juvenile correctional facility. Only a few students are allowed to leave the detention center on good behavior to play in a couple basketball games every year.
"Usually our fan base is close to zero," said one player. Another added, "My parents came to one game but they didn't come to the other ones because they didn't have time."
So when the Vanguard Vikings found out they were up against Gainesville State in 2015, they held an assembly and came up with a plan. But it wasn't about how to defeat their opponent. They wanted to ask their fan base for an unlikely favor—cheer for the opposing team.
It was a surprise the Gainesville Tornadoes didn't see coming.

When the Gainesville Tornadoes walked onto the court for the home game against the Vanguard Viking in Waco, they were completely surprised at what they saw. They were welcomed with a spirit line–made up of Vanguard freshmen and sophomores–to run through, along with their side of the bleachers completely full of cheering fans.
Half of Vanguard's fans were wearing Tornado colors and holding handmade signs and pins in support of the Tornado players—even though they didn't even know them at all.
Every time they scored, the crowd roared. At one point, the whole gym got so excited they were only cheering for Gainseville. "Every time they scored the gym was just lit up with cheering and clapping and everyone was on their feet," said Hudson.
"It's something I won't forget." said a Tornado player.
They even had their own cheerleading squad.

"I'll probably remember this for the rest of my life," said another Tornado player.
The impact it had on the Gainesville team was powerful. Players said it encouraged them to work harder and to continue to do well in the facility. Billy, a Gainesville Tornado, had never played in front of supportive fans before. "It was different," he said. "The support was amazing."
Hudson and his friends were glad to have made a difference in the Tornado basketball players' lives. "It just kind of showed me the real impact that encouragement and support can make," Hudson said. "It's just a huge confidence boost," he added. "When you do something good—and even something bad—the fans are always there to pick you up throughout the game."
Another Tornado player said, "When I'm an old man I'm just going to think about this."
Even though Gainesville lost the game, it was one that they'll never forget—and it will go down in both of the schools' history.
Watch the heartwarming story below!