Not too long along, Michael Kent was a man filled with extreme hate. He was a member of a "very violent group" of skinheads and found it impossible to see beyond the color of someone's skin. That is until he met his parole officer, Tiffany Whittier.
"If it wasn't for her I would have been deep back into it," Kent said.
The Colorado former neo-Nazi is referring to Whittier, his African-American parole officer.
Kent lived a life full of hate.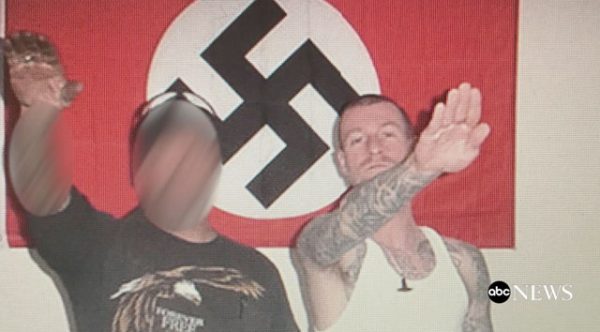 The two formed an unlikely friendship after Kent's case was transferred. It was through Whittier's positive attitude and optimistic outlook on life that Kent found the ability to change his way of thinking.
"I'm not here to judge him," Whittier told ABC News. "That's not my job to judge. My job is to be that positive person in someone's life."
Whittier suggested one way to ease his anger would be to remove the Nazi flags he had hanging in his home and replace them with something positive, like smiley faces.
"When you wake up and see a smiley face, you're going to go to work and you're going to smile," he told ABC News.
He formed an unlikely and life-changing friendship with his parole officer.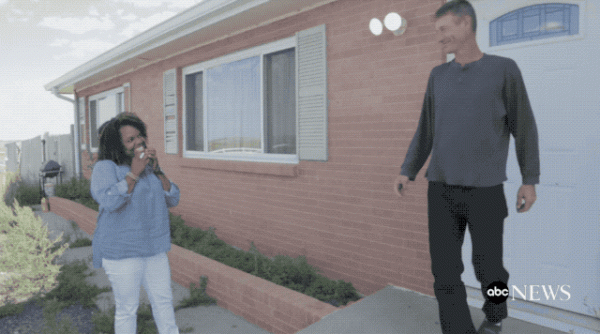 Whittier's positive outlook also convinced Kent it was time to get rid of some of the hate-related tattoos he got while in prison, which he had worn for 20 years. One of them was a swastika on his chest.
And the cleanse of his once hate-filled life didn't stop there. Kent currently works among people he never would have had he not met Whittier.
"Before all this, I wouldn't work for anybody or with anybody that wasn't white," he said. "[Now] we have company parties, or they have quinceañeras, I'm the only white guy there!"
Kent hopes these changes will help him to live a more positive life.
"I don't want my kids to live the life I lived and live with hate," he said. "I want my kids to know me for who I am now—a good father, a hard worker, and a good provider."
After going through the process of having his hate-related tattoos removed from his body and taking down the Nazi flags, he knows he'll be able to grow and learn from his mistakes.
"She gave me the strength and the courage to do what I'm doing and changing my life, because I know she can do it, and she believes in the good in people. I know I can too," he said.