Narcellus Black has been coaching football and other sports at Tennessee High School in Bristol, Tennessee, for nearly 20 years. Over the years, he's gained the respect of his players, to the point where he's gotten the nickname, "Coach Squeaky," or simply "Squeak."
The long-time coach has been praised for not only being a mentor to his players, but also helping out with their laundry and setting up food. He's always made sure that his team is on the right track.
"If I have any questions about life or about sports, I just come to him 'cause he's one of the main persons in my life I can ask," Michael Mays Jr., a former student who looked up to Black, told ABC News.
The fact that he could talk about life and not just sports with Black shows that he's more than just a coach to his team.
Coach Black clearly wants his players to excel in life and make the right decisions.
Which is why in Black's time of need, the team didn't hesitate to help him out.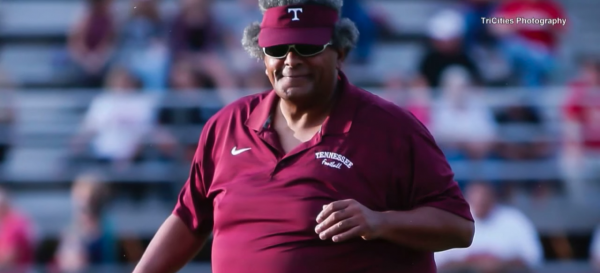 At an away game, Black's car was vandalized.
The car he had was 25 years old and had many more miles than the average car on the clock. To make things even more difficult, Black's coaching job is a volunteer position, so he doesn't get paid for it.
So for weeks, all he could afford to do was drive the same vandalized car, even though he had just a plastic covering over the back window, which had been destroyed. One can imagine how hard that must've been, especially with the dropping temperatures going into winter.
Not just the team, but the community didn't want to see Black struggle like this. After the years he's given to the school and its players, they thought he deserved better. Word was spread around the town about wanting to do something for Black, and they wasted no time doing so.
Head coach Mike Mays came up with the idea of getting him a new car. And luckily, the father of one of Black's former players happened to be the owner of a local car dealership. He was able to significantly decrease the original price of a specific car.
The players and town started a fundraiser, reaching out to the school and the surrounding community to help out Black.
The team surprised him weeks before Christmas, leading him out to his new car as they applauded him.
Moved by this surprise, the coach couldn't help but tear up. Coach Mike Mays comforted Black as he handed him the keys to his brand new car.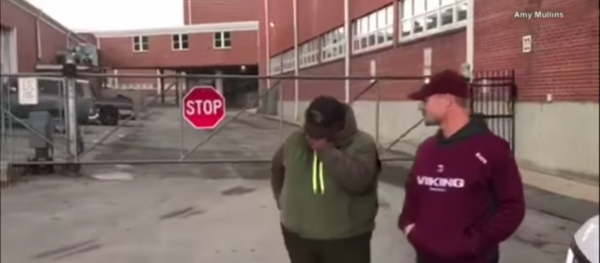 The donations from the community not only helped pay for the car, but it also paid for Black's gas and his insurance for a whole year.
The heartwarming moment was captured on video, which Mike Mays later shared on Twitter, showing Black getting into his new car and the entire team applauding him.
It was a Great day for our Viking Family! Thanks to all who help get our beloved Squek a new car. He is so deserving and we are so blessed to have such a great man around our program. God is Great! Our Community is Great! #blessed #vikingpride Merry Xmas Squek! We love you! pic.twitter.com/Su9tLMq3j1

— Mike Mays (@MaysMaysm) December 12, 2017
He also posted the video to show how important it is to give to others.
"We try to teach our kids to be fine young men and grow up and honor others other than themselves and this was a great opportunity to show that," Mays told News 5.
The 400 favorites on the tweet showed the level of support for their beloved coach; even May's followers were praising Coach Squeak.
https://t.co/PSsi0BZ98Y Coach Mays has been touching lives for a long time. I know there were other people involved but that man is one of the best that I've ever known! Kudos to TN High and Coach Mays!

— Brandon Britton (@B_Digital3) December 15, 2017
I remember Squeak growing up and always admired him. Lost touch when he became a Viking though Lol. This was indeed a great gesture. Regardless of what school you support we are all Bristolians and we cheer for each. Merry Christmas Squeak

— Tyrone Foster (@bigpapi1958) December 16, 2017
Though Black was speechless when he was shown his gift, he did tell ABC News that he was thankful for what they did for him.

Black has done this for two decades because he knew he was doing his life's calling. He made sure to connect with all of his players, and steered them towards the right path in life.
And it's good to see that those same players came through for Coach Squeak when he truly needed it.
If you're going through a rough time right now, here are 10 things not to forget