Weekend Picks:
Wild Game Dinner at Craftbar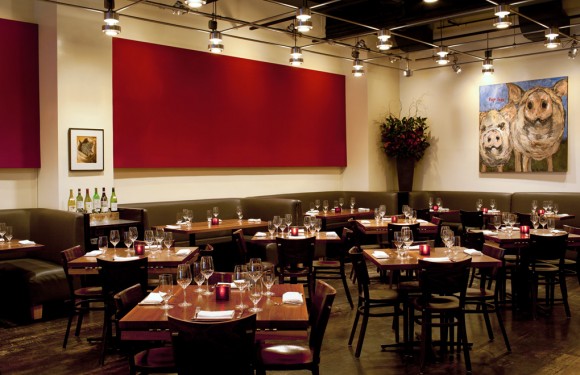 Tom Colicchio's Craftbar is serving a special dinner featuring wild game. Chef de cuisine Stephen Gonzalez will start the meal with rabbit mortadella with frisée and black garlic vinaigrette, then wild boar tortelloni with black trumpet mushrooms and cured quail egg, before the main affair: smoked venison leg with heirloom bean ragù and gremolata. For dessert, pastry chef Michal Shelkowitz has created a maple custard with a phyllo dough nest and wild huckleberries. $95 per person. Reserve by emailing 
astone@craftedhospitality.com
 or calling 
212-461-4300. 
Saturday, Jan. 21Craftbar900 Broadway (between East 19th & East 20th streets)CraftbarNYC.com
Q Train Burger at 5 Napkin Burger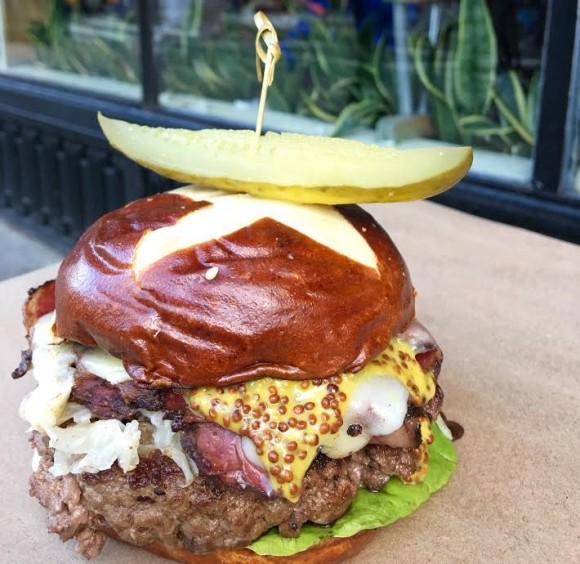 At 5 Napkin Burger, executive chef Andy D'Amico has created the Q Train Burger to commemorate the opening of the Second Avenue subway. Taking inspiration from the Upper East Side's days as a German enclave, the burger will feature knockwurst spices, a slice of pastrami, braised sauerkraut, Gruyere cheese, and whole grain mustard, all on a pretzel bun.
Through Tuesday, Jan. 31
5 Napkin Burger
All locations
5NapkinBurger.com
BaconFest at Zeppelin Hall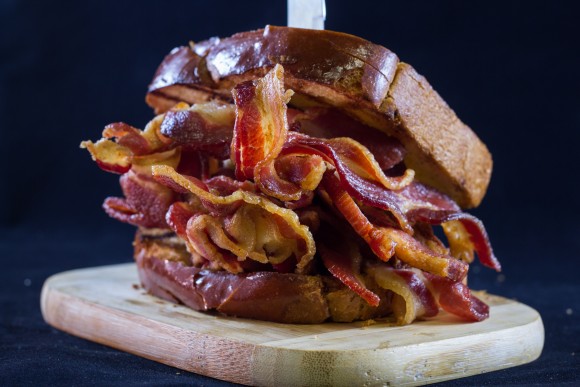 The popular Jersey City beer hall is hosting its annual bacon-filled food festival. For three weeks, executive chef Franco Robazetti will serve 16 different bacon dishes, such as applewood-smoked bacon pot pie, porchetta sandwich with broccoli rabe and sharp provolone, bacon and chorizo chili, chicken and bacon roulade, bacon-wrapped tomahawk ribeye steak, and bacon cotton candy. 
Through Sunday, Feb. 12
Zeppelin Hall
88 Liberty View Drive (at Regent Street), Jersey City 
ZeppelinHall.com
Upcoming Events:
LUCKYRICE Lunar New Year's at the Bowery Hotel
LUCKYRICE, the Asian food festival, returns to celebrate Lunar New Year's Eve at The Bowery Hotel, with an accent on the auspicious number 8. The party will begin at 8 p.m. with a food reception at eight tasting stations featuring luxurious foods like caviar, toro (fatty tuna), and wagyu beef. At 9:30 p.m., cocktails featuring Asian ingredients will be served from local restaurants and bars like Extra Fancy, Lumos, Macao Trading Co., Maharlika, and Sanatorium. $888 for food reception, $88 for cocktails.
Friday, Jan. 27
The Bowery Hotel
335 Bowery (at East Third Street)
LUCKYRICE.com
Lunar New Year Menu at Kings County Imperial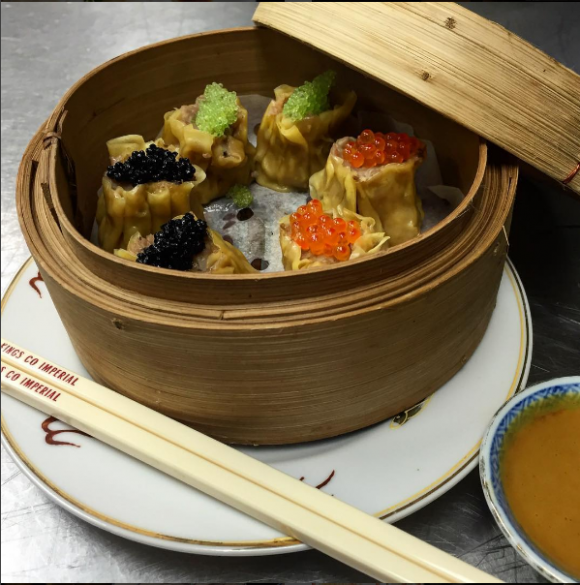 Modern Chinese restaurant Kings County Imperial in Brooklyn is ringing in the Lunar New Year with a special prix fixe menu. Dishes include Shrimp and Pork Shumai with Russ & Daughters caviar and spicy Chinese mustard; Red Lantern Beef Short Rib with sticky rice cake and tatsoi (Asian greens); and Steamed Seabass With Sizzling Oil, seasoned with scallions, ginger, and sesame oil, served with Chinese mustard greens. $55 per person, including one special Lunar New Year cocktail.
Friday, Jan. 27
Kings County Imperial 
20 Skillman Ave. (between Union Avenue & Lorimer Street), Brooklyn
KingsCoImperial.com
Brunch Menu Launches at Left Bank 
Greenwich Village restaurant Left Bank has launched a weekend brunch. Dishes include the dutch baby pancake, which arrives in a pan and topped with berries, lemon, butter, and maple syrup; the Babushka's Cheese Omelet with four cheeses; and smoked salmon, whitefish, and poached eggs on potato latkes with hollandaise sauce.
Saturdays & Sundays 
10 a.m.–4 p.m.
Left Bank
117 Perry St. (at Greenwich Street)
LeftBankNewYork.com