Flowers play a part in all of life's special events, from first dates to final goodbyes. Who doesn't like receiving a surprise bunch of flowers? Especially if you're going through some tough times or are not feeling well, they can be a welcome boost to the spirits.
Heidi Berkman was so inspired by the care her loved one received while in hospice care ten years ago, she decided to give something back. She set up a volunteer organization out of her garage to gift fresh flower bouquets to children and adults in end-of-life care situations.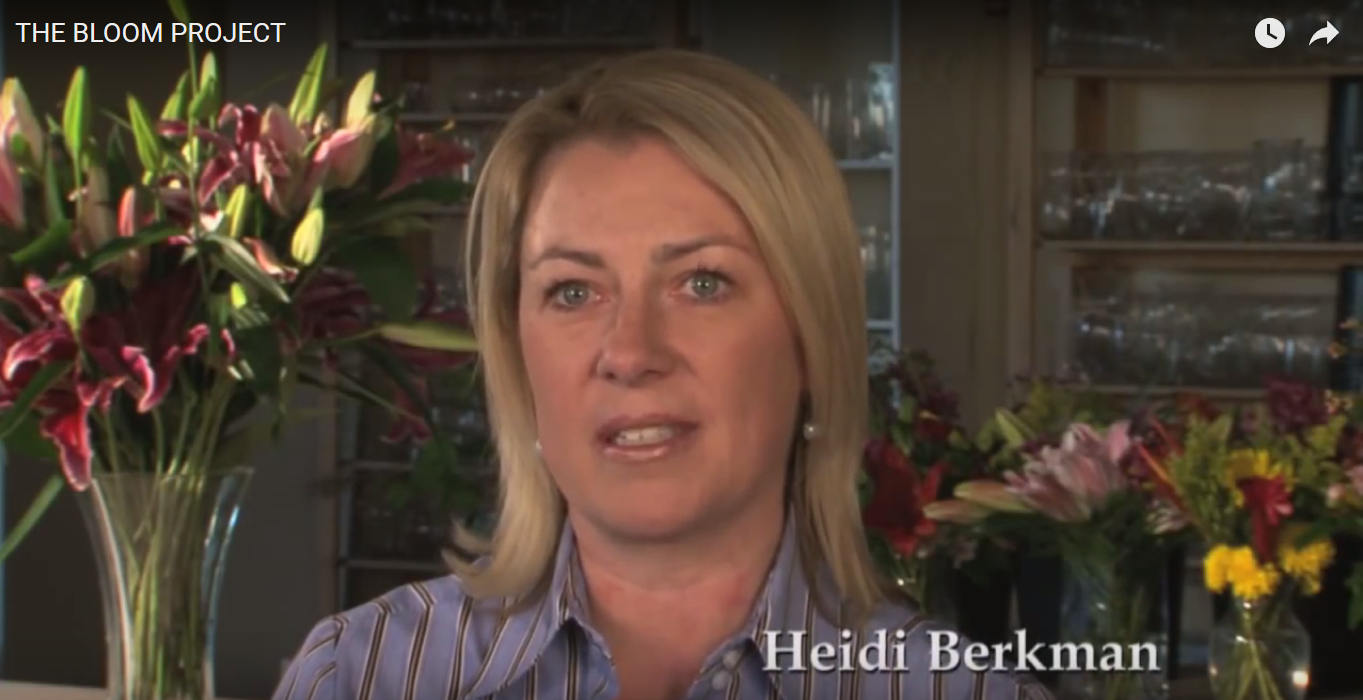 "We were really excited to take these flowers and create bedside bouquets for hospice patients, offering just a simple random act of kindness that they weren't expecting that hopefully would brighten their day," Berkman said in a video on The Bloom Project's website.
She and her team of volunteers have delivered almost 175,000 bouquets to hospice and palliative care patients.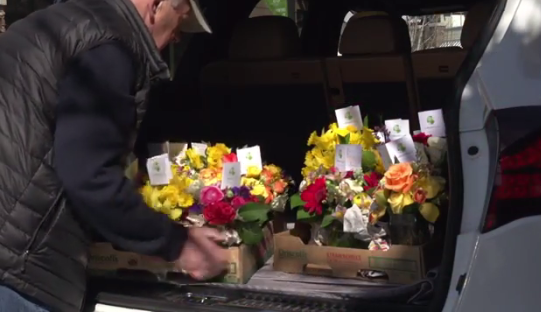 The flowers are all donated by florists, grocers, and wholesale flower companies, and would otherwise be thrown away.
Some people have also donated their wedding flowers to Bloom, though they no longer accept flowers from events.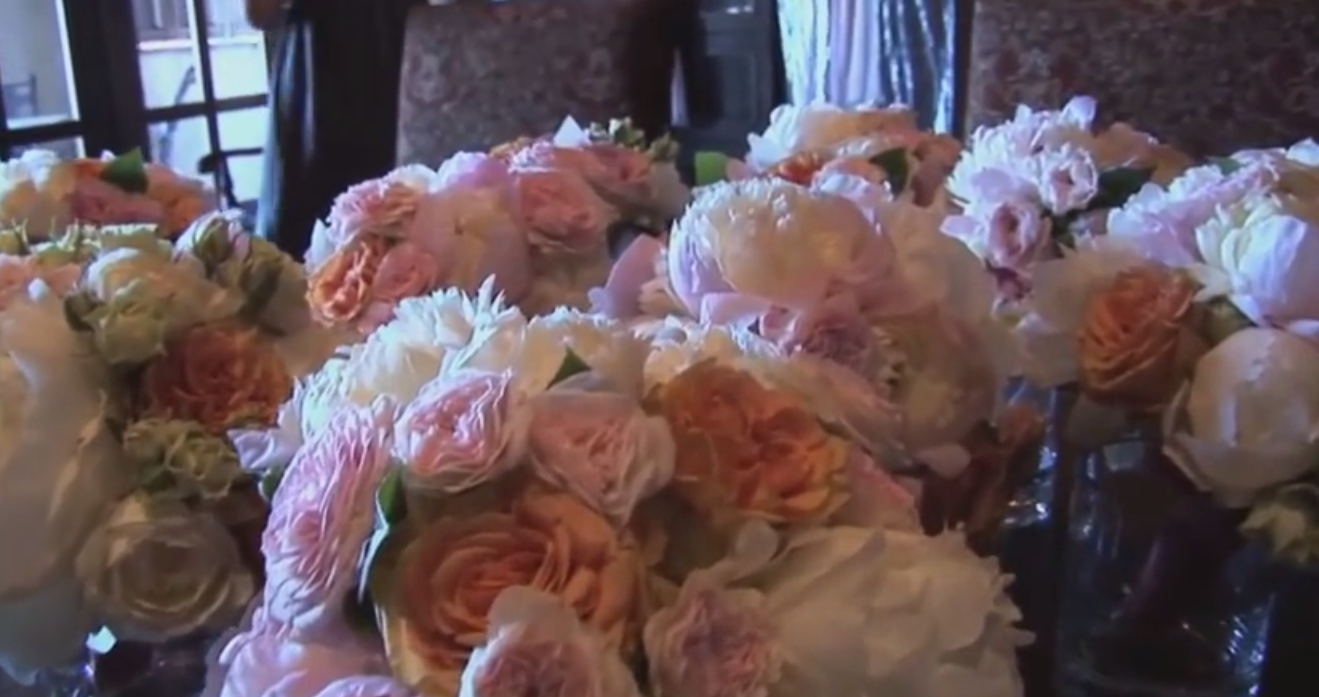 "It was such a special, special day, a time for our family, and the flowers were so beautiful we wanted someone else to be able to enjoy them in a whole different way," said Katie Harley, the former director of Hospice House, recalling her daughter's wedding.
Over the years, Berkman has seen just how much the beauty of flowers uplifts the patients and their carers, from young to old alike, awakening memories, bringing smiles to faces, and lightening hearts.
"It is so precious to see our oncology children walking amongst the different bouquets wanting to pick just the right one. … The tears in the eyes of the children's parents as they watch their child picking out their favorite flowers says it all," reads a testimonial letter from a children's hospital coordinator on Bloom's website.
For those who are suffering from dementia or Alzheimer's, the color and scent can bring back deep memories of happy times.
Never underestimate the power of flowers!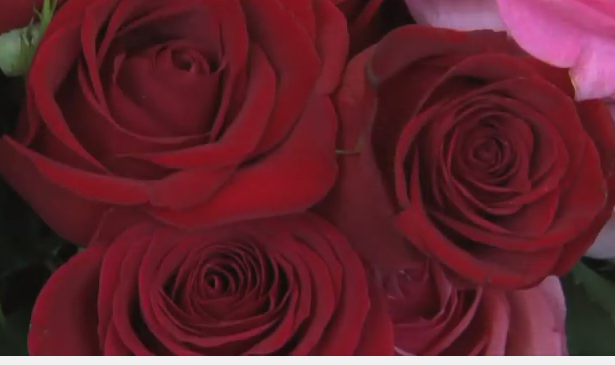 "I took a very lonely patient … a red bouquet of roses. She communicates very little at times and at other times is difficult to understand. When I gave her the roses, she looked at them a long time and then looked at me and said: 'Beautiful, thank you.'
"She took a petal off and rubbed it between her fingers and said 'soft' and then rubbed the petal on her cheek and smiled. It made me cry. … Thank you, Heidi and team for blessing our patients. You make them feel loved and not forgotten," reads a testimonial from a hospice chaplain.
Says a former patient's wife: "Mario, unable to see or hear and slipping rapidly down the Alzheimer's path, could still smell and touch the flowers which remained beside his bed. He always loved flowers …. I know that your flowers were one of the last things he recognized. Your flowers in their many colors, variety and scent were an inspiration to me as well. I had forgotten how lovely flowers in the home can be."
And flowers can bring about healing, breaking down barriers between people, as one hospice nurse recalled.

A patient of hers had had a hard life, and refused her care, acting in a rude way toward her whenever she visited. At her last visit, she took the patient a bunch of red roses, handing them to her with a big smile.
"She looked down at the roses in shock, and her hard, angry expression melted into a smile and embarrassed tears for 10 minutes. She covered her face with both hands, then looked back into the roses and smelled them and cried and cried. I sat with her while she cried. I asked her if she had ever received a bouquet before, and she said no. I said, 'You deserve flowers.' Then she let me take her vitals with a shy little smile. … She died suddenly about 2 days later."
As Berkman says with tears in her eyes, "It has also been so gratifying to see that people understand how important it is to take care of our relatives, of our friends, of our neighbors, of our colleagues, during this time and not forget them – that they still need the color, and the smell, and the life around them even as they are getting ready to leave the world."
Find out more about the Bloom Project in the video below: