We've all heard plenty of airline horror stories. Stories about rude service or people being dragged off flights can put anyone off air travel.
But one woman's story is proof there are still plenty of good people up in the skies.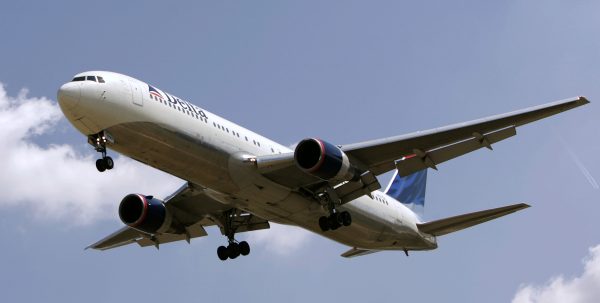 On March 6, a woman named Sharon Radcliffe was on a Delta flight from Detroit to Nashville. 
She was seated in coach. During the flight, she saw an elderly woman in the row ahead of her—and then she watched a flight attendant approaching her.
The man took the elderly woman by the hand, escorted her out of her seat …

… and brought her to first class!
The woman was suffering from Parkinson's disease, and the attendant apparently noticed her symptoms. Without a second thought, he offered her a seat upgrade.
Everyone who's ever flown coach has dreamt of getting that elusive first class upgrade, but this passenger deserved it more than anybody. The elderly woman would enjoy the flight in comfort, and with the extra service and attention she might need.
And the thoughtful Flight Leader, Jeffrey Jones, was more than happy to help.

"For the ENTIRE flight I could see him checking in on her, patting her back, helping her get up, [and] walking her (holding hands) up and down the aisle," Radcliffe wrote in a Facebook post.
Radcliffe was incredibly touched by Jones's actions. She even offered to help him out, but he insisted he had everything under control.
"As I sat in my seat – I literally had tears in my eyes."
At the end of the flight, Radcliffe thanked Jones—and revealed why the sight meant so much to her:
"My mother is a very young 70 years old and is a newly diagnosed Parkinson's patient," Radcliffe told him. "I hope one day someone treats her as well as you treated that lady!"

Radcliffe posted the story on Facebook—and the story has since gone viral with over 13,000 shares.
When Jones got word he was an internet star, he responded with his own Facebook post:
"All of the positive comments, shares, feedback, etc have been an amazing and humbling experience for me."
And while his behavior seems extraordinary, Jones insists it isn't, and that his story "happens to be one of thousands upon thousands of the good deeds and hearts we as flight attendants perform and share everyday in and out of the air."