In 2008, a fire in Melbourne, Australia forced a family of four out of their home. According to NTD World News, the fire had started in the front room, and besides one of the girls inhaling smoke, the family got out safely for the most part.
But then saw realized that there was a family member missing.
Still inside the burning home was the family's Jack Russell mix, Leo.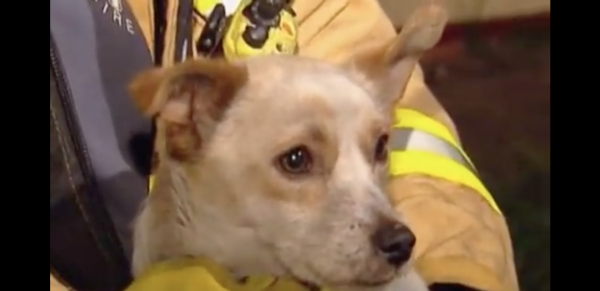 The family escaped with their other dog, but Leo refused to leave the house.
Usually, animals know when and where there's danger. There have been many stories of when a dog or a cat alerts their family of something dangerous happening, as these animals have been known to have a 6th sense.
But for some reason, Leo stayed inside during the fire. So before the fire could be put out, the firefighters had to go inside to find the family's dog.

Through the smoke, the firemen searched the house and eventually found him. At this point, they saw that he was passed out from the heavy smoke.
When the firefighters moved to get him out, they saw something under him.
The dog was sheltering four kittens from the flames.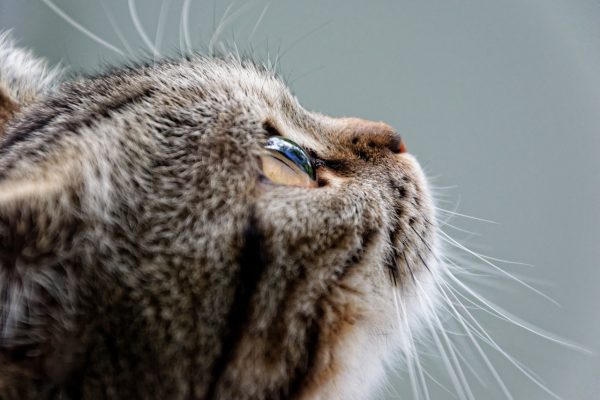 These four young kittens, in a cardboard box, had been trapped inside the house, and Leo refused to leave them.
He couldn't bring all of the kittens out by himself, but he didn't want to leave them inside to die, and so he was protecting them.
Seeing this, the firefighters got Leo and the kittens out of the house.
Leo had be to given oxygen, and was revived shortly after.

"Leo wouldn't leave the kittens, and it nearly cost him his life," firefighter Ken Brown told Belfast Telegraph. He stresses that even though it was a close call, the dog and kittens ended up being fine and healthy.
And Leo wanted to make sure that they were fine after the ordeal too.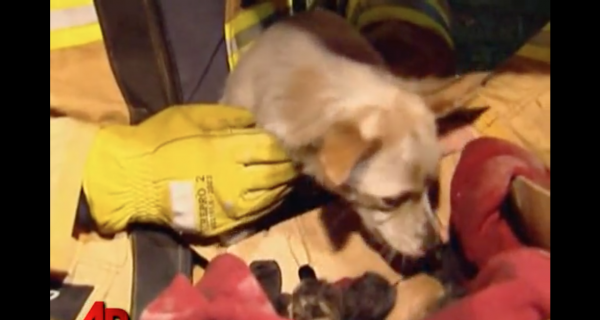 Leo was even nicknamed, "Smoky" for his actions that day. And that's a nicknamed he's earned, as he saved multiple lives that day.
In the end, Leo made sure that these babies would be safe, and that's exactly what happened.