No one ever forgets the person who put their life on the line to save them. No matter the time that has passed, the heroic act of a stranger is always remembered.
Sixteen years have passed since Anissa Cruz was rescued from her family's fiery apartment in the Bronx, New York. Her father fell asleep while he was cooking, which was when the fire started. Sadly he did not survive, but there was still hope for the rest of the family.
New York Firefighter Stephen McNally was on duty and rushed into the apartment where he found a barely conscious woman in her bedroom, according to Inside Edition.
While he was saving her, the woman screamed out that her daughter was still inside.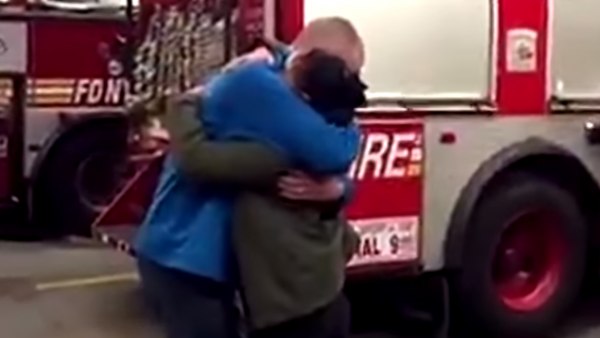 Cruz was only 6 years old at the time, but she remembers the feeling like it was yesterday.
"I remember feeling suffocated. I was overwhelmed and terrified," she told Inside Edition.
Her moment of fear was interrupted when the firefighter came to rescue her. McNally saved Cruz, and her mother, from their burning apartment.
"That event stuck with me, and since that day I have gained so much perspective," Cruz told Inside Edition.
A decade has passed, and the former 6-year-old is now 21 years old and lives in Florida. She recently visited New York to see family, but there was one other person she had to reunite with.
Cruz decided to visit McNally and give him a surprise.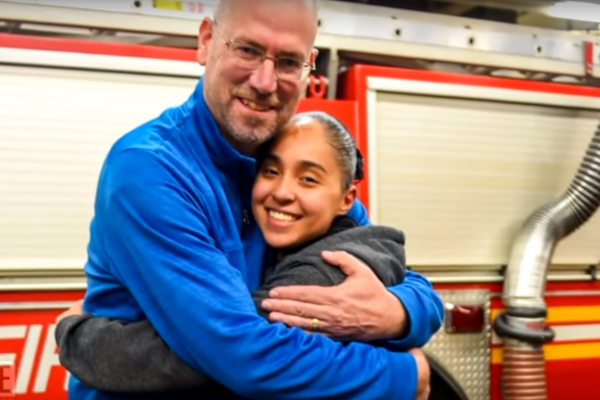 "When I made the plan to come back to New York to visit family … I knew I was going to visit the firehouse," she said. Never forgetting the man who saved her and her mother, her visit included a surprise!
Because of that moment, Cruz became a firefighter herself!
"Lt. Stephen McNally was my big hero that day and he did everything to make sure I was OK. I wanted to give back the same way. I was given a second chance and now I want to give somebody else theirs," Cruz said.
McNally was awarded the Arthur J. Laufer Memorial Medal in 2003. His heroic action did not go unnoticed. Now retired, he reminisced about the incident over a decade ago.
"It was a difficult situation, seeing a child in that condition," he told Inside Edition. "But seeing her now, and seeing all of her accomplishments, is overwhelming."
Cruz becoming a firefighter made McNally happy. He said that she is making a difference by helping people and that her surprise was "very special."