Members of emergency services such as the police and fire departments are trained to be able to help people at any given time. And Sean O'Gorman is one of these people.
O'Gorman, a member of the Oswego Fire Department, was enjoying a trip more than 700 miles away from home in Emerald Isle, NC back in April 2018.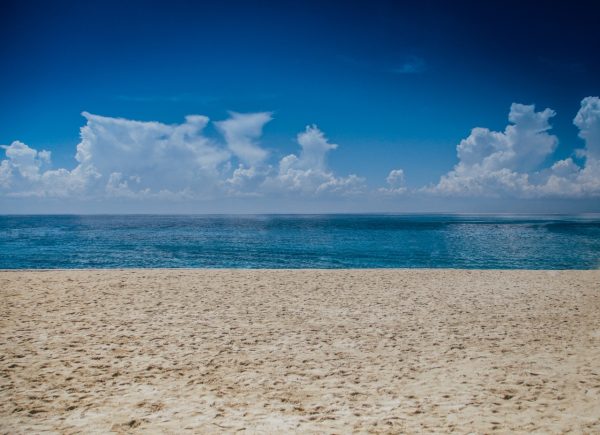 The firefighter was hanging out with his family on the beach when he noticed something.
"We were watching girls playing in the water about 75 yards out, and I noticed they stopped trying to get back to shore," O'Gorman told Charlotte Observer.
It turns out that two girls were caught in a riptide; a third girl had gone out into the ocean to try and save them, but she herself became caught in it as well.
When he realized that he didn't want to wait for help, O'Gorman decided himself, to jump into the water to save the girls.
One can imagine the dangers of swimming right into a riptide, not knowing how strong it could be. But O'Gorman wasn't worried in the slightest.
"I decided to swim out, which was easy," O'Gorman said. "Getting back was a struggle, with me trying to tow them all in."
According to the man, the girls didn't panic, which is crucial when finding yourself stuck out at sea. They held onto his legs, and he made it back to shore right when emergency services arrived.
O'Gorman was able to pull all three of them in without a problem.
Someone who wasn't even supposed to be saving lives that day, ended up saving lives that day.
The Oswego Fire Department even recognized their very own firefighter on social media, pointing out that O'Gorman completed specific water training just the week before the incident—it seems that he picks up on things very quickly.
And beyond that, he was recognized by Oswego State Senator Patty Richie by being given the Liberty Medal, the highest civilian honor that can come from the NY Senate.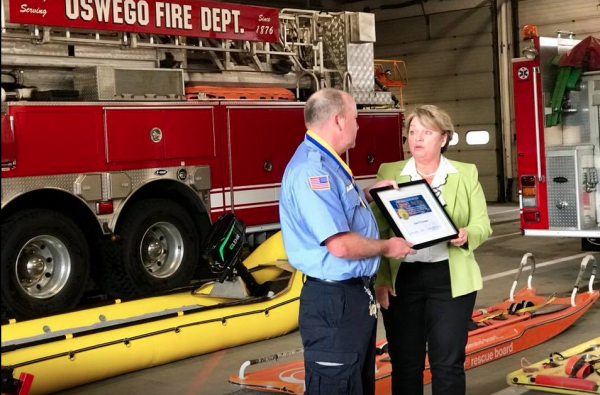 If anything's for certain, it's that O'Gorman has been praised universally for his actions. But at the end of the day, the firefighter believes everything would've been fine had he not intervened on that beach.
"I believe Emerald's Fire Department would have gotten to them if I hadn't gone out," he said.
It seems that he's being extremely humble when it comes to accepting credit for the rescue, which says a lot about O'Gorman.
Who knows if his assumption is correct, but we don't have to ponder, because this firefighter made the effort to save these three girls, even while on his vacation.
If anything, he deserves another vacation after this.