With the Internet growing more significant to society every day, the list of dangers grow along with it. Unfortunately, this often includes older men trying to prey on unsuspecting younger girls.
Although police departments are available to help stop these horrible people, sometimes the people involved would rather handle the problem themselves.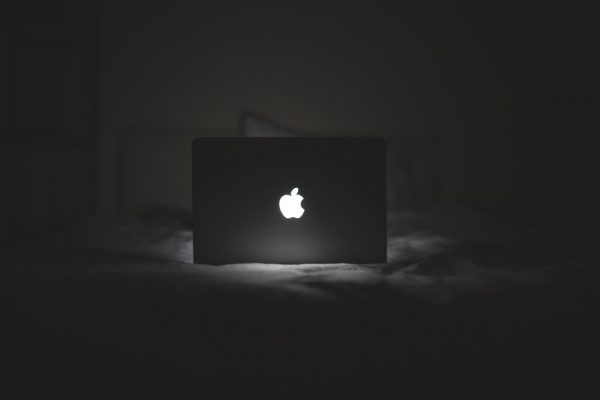 A family in Del City, Oklahoma had a dilemma on their hands in June 2017.
A father discovered that his 15-year-old daughter had been communicating with a 33 year-old-man named Jeremy Gibson, who had sent nude pictures of himself.
The anonymous father had used a phone app, FamilyTime, to monitor his daughter's cell phone use, when he came across messages from the man that were sexually explicit. You could imagine any father's reaction to seeing this—especially from a father who is protective enough to use such a monitoring app.
He did go to the police, but they told him that nothing could technically be done unless the man showed up in person. His hands were tied, until the predator made a move.
So the father's had a choice to make. He could wait around, and risk his daughter getting into trouble with this guy. Or, he could do something about it.
He chose the latter.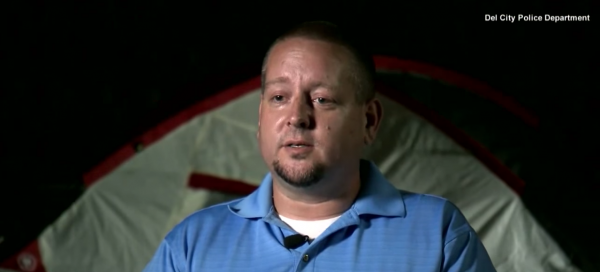 The father and his family made up their own plan to take down this potential pedophile.
The father took the police's advice literally, and he arranged for Gibson to actually show up at his house. His plan was to have a tent set up in the back, where Gibson would "meet" his daughter.
Once he was there, the family would surprise him and take him down. There was also a camera in the backyard, so should something happen, they would have it on tape. All the father had to do was send him an invite through his daughter.
One night, at 12:30AM, Gibson showed up and went towards the tent.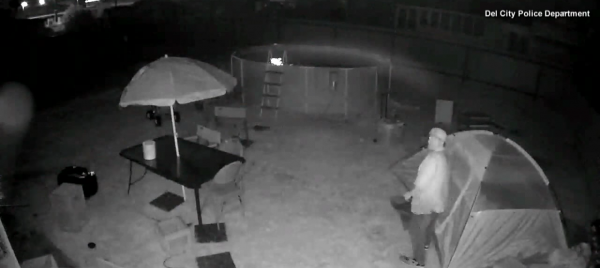 The father didn't waste any time sprinting outside and tackling the predator.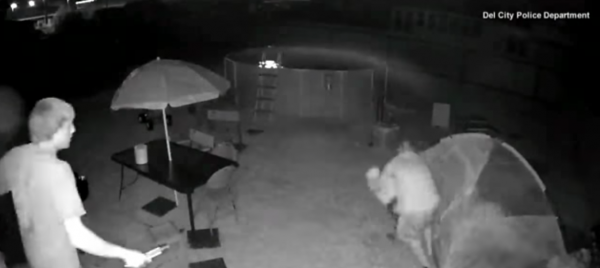 Gibson was taken down by the angry father, and the family came in right after to help him. They were able to subdue the predator by zip-tying his hands and legs together, and they waited until police arrived.
The family succeeded in taking Gibson down.
They did so without seriously hurting him. But this plan was risky in and of itself; the family had no idea if Gibson would show up with a weapon or something else dangerous. But the father said that "the situation outweighed those thoughts," and he thought he did what he had to do to protect his daughter.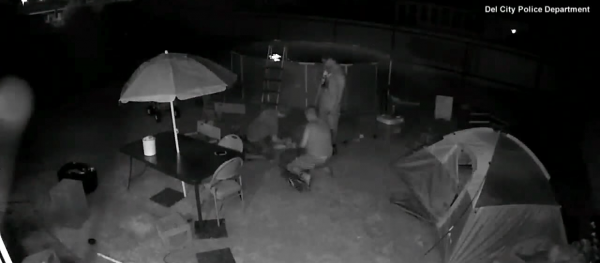 The father is certainly happy that he was able to prevent something horrible from happening to his daughter, but he wonders how it could have turned out had he not used FamilyTime to find out what was happening in the first place.
"If I wasn't as involved as I am, I don't know when I would have caught this," he told CBS News.
It's a scary thought to not know who your children are talking to every day. Especially in cases like this, there is something to be said for monitoring your child's smart phone use.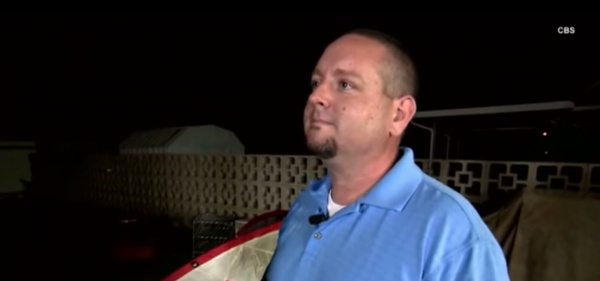 But the one thing for sure is that this father does not regret how he handled the situation in the slightest.
"I told him that he stepped into the wrong backyard."