A viral video shows one employee putting the "fast" in fast food.
Jared Wilson, 19, works at the Chick-fil-A in the Westchester Commons in Chesterfield County, Virginia. While fast food workers are sometimes stereotyped as being lazy and indifferent about their jobs, Wilson is proving that image wrong.
When one customer left their order behind, he sprang into action.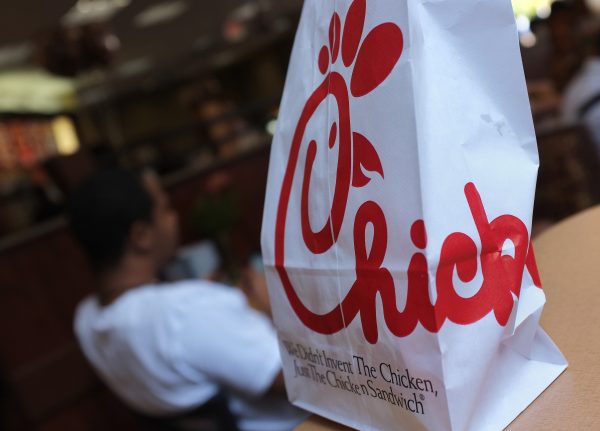 Apparently one employee hadn't bagged a chicken sandwich, so the customer left without their full order.
The customer was driving away, but Wilson realized he could catch the car—if he just sprinted as fast as he could through the parking lot.
"I knew I could probably catch [the customer], so I figured I might as well give it a shot," Wilson told WTVR.
So he darted off, running 1/10th of a mile into the street to catch the car.

Talk about a chicken run. It seems like a surprising measure to take just to fix an order—honestly, these fast food mistakes happen all the time. We've all gotten home and realized they forgot our fries.
But apparently, this is all part of the job at Chick-fil-A, and after 18 months on the job Wilson knew it was his sworn duty.
"[It's what] we were expected to do," he explained, adding that this kind of run was "by no means an everyday occurrence."
He reached the car to deliver the sandwich to a (presumably surprised) customer.

Wilson, seemingly a bit out of breath, headed back to the restaurant, his mission accomplished.

The video has gone viral with over 3.7 million views on Facebook.
Wilson, who was just doing his job, was taken by surprise by his newfound fame—but got a good laugh out of it.
"I can't believe they caught me on camera," he said.
"[I scrolled] through to comments [on the video] for hours and could not stop laughing."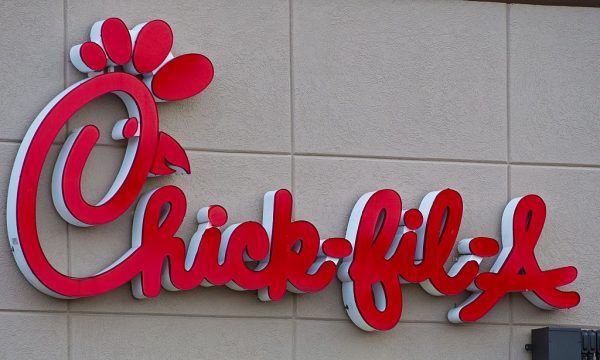 Everyone's pretty impressed by Wilson's "hustle" and above-average customer service, but while he might be able to leverage this into a raise at Chick-fil-A, he has bigger plans for the future.
He told WTVR that he plans to join the Navy, going from serving chicken to serving his country.
Watch the video below:
Chick-fil-A worker chases down customer

Talk about dedication. This video, taken outside Chick-fil-A Westchester Commons, shows a worker chasing down a customer who forgot part of her order. Nice hustle!Video via Bryan WareUPDATE HERE: https://wtvr.com/2018/06/18/chick-fil-a-chase-video/

Posted by WTVR CBS 6 News on Thursday, June 14, 2018