George Sahlmann was a man who didn't like to talk about his time spent fighting in World War II as a member of the United States Army.
Born in Germany, Sahlmann's life of struggles began when he was forced to flee across the world to escape persecution from the Nazis. Taking a boat called the Columbus across the seas, the 27-year-old settled in Brooklyn, intent on starting a new life for himself. He became a barber, but he felt a desire to contribute to the U.S.'s war efforts, so he decided to enlist.
Because of his fluency in German, Sahlmann started his Army service working as a translator.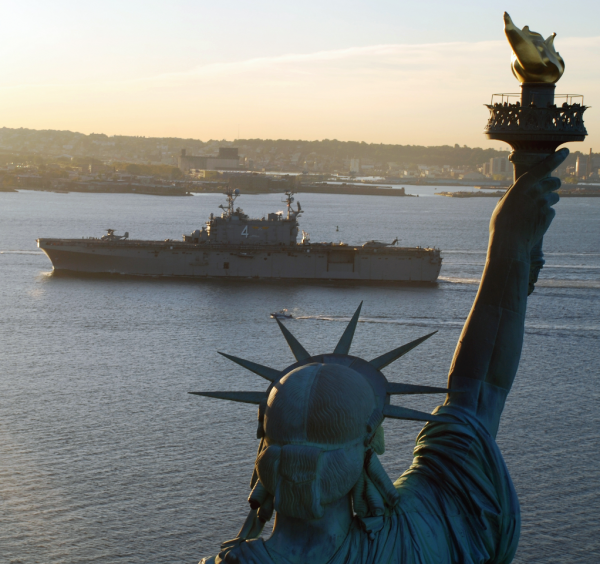 Later on during his service, Sahlmann would become an infantryman serving in a number of different countries such as Africa, France, and Italy. However, he would become injured three times, earning him a Purple Heart and Bronze Star for his contribution.
His grandniece and goddaughter, Karen Bowes, said that those little medals really meant a lot to him—he had them proudly displayed in his home. However, his time fighting in the war had left an emotional mark on him, leading him not to reveal the details of what he went through.
"I grew up with them, seeing them hanging in his guest bedroom in a frame. They meant so much to him," Bowes explained to the New York Daily News. "He couldn't speak about World War II, even in his 90s.
"Leaving Germany, then having to be in a war with Germany, had to be tough."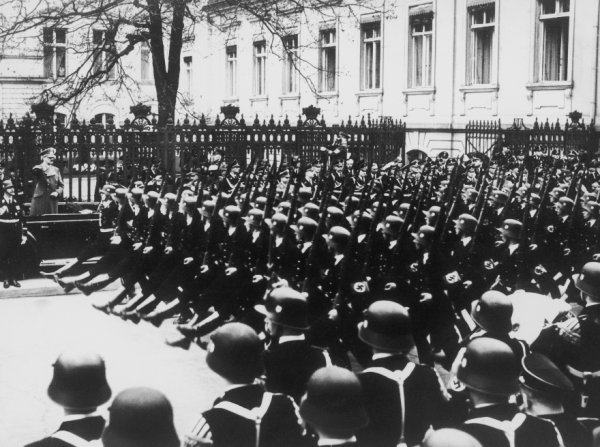 Indeed, Sahlmann had become very secretive regarding the details of his experiences, so much so that not even members of his close family knew what he had gone through. Sahlmann would keep those stories to himself, even taking them to the grave.
Sahlmann passed away in 2006. He was 95 years old.
Following his passing, somehow in the shuffle of things his beloved medals had vanished. Bowes shared that she would later find out they had somehow ended up in an open auction.
Distraught at the loss of the medals, Bowes assumed that she'd never see them again.
That all changed when Purple Hearts Reunited stepped in.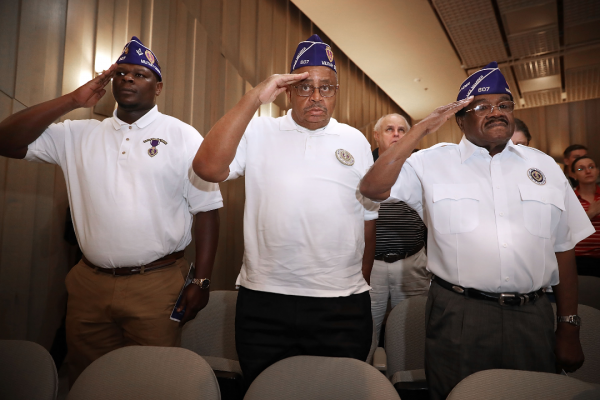 Bowes was checking her email when she realized she had a message from Purple Hearts Reunited, which is an organization created to return Purple Hearts to their owners. The message said that the organization had come into ownership of the medals, and wanted to return them.
But that wasn't where the revelations stopped.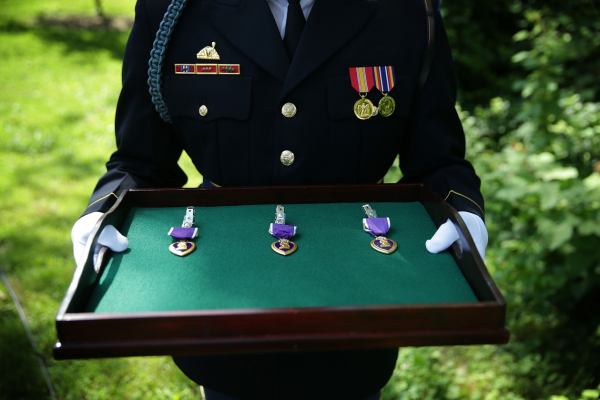 Meeting with Purple Hearts Reunited, Bowes was informed of details about Sahlmann that she had never heard before. They told her the story of how he escaped from Germany, that he had actually arrived in the U.S. as a stowaway on the Columbus, and much more. They also revealed that he was Jewish, which was a shock as Bowes and her family had been raised Lutheran.
Happy to just be reunited with the medals, Bowes was surprised at all of the new things she learned about Sahlmann. Understanding where he had been coming from with his story now, Bowes says she's glad he managed to live a full and happy life with the time he wouldn't have gotten if he'd remained in Germany.
The family are donating the medals to the Museum of Jewish Heritage in lower Manhattan so others can be inspired by Sahlmann's life and bravery.