A family sticks together when the going gets tough. In times of crisis, sharing a common relative is secondary to knowing you can count on someone in the face of overwhelming obstacles.
Everyone has their own definition of what it means to be family. And just when Melinda Ray feared that hers was going to shrink, it unexpectedly grew.
Melinda, 35, was diagnosed with a genetic liver disease that doctors warned would claim her life without a transplant. She turned everywhere looking for a donor but couldn't find a match.
She and her husband, James Ray, who live in Colorado, were getting desperate. The thought of leaving behind her three young children was too much to bear.
Melinda Ray was running out of time to find a liver donor. Her husband made a post on Facebook as a last-ditch effort to find one.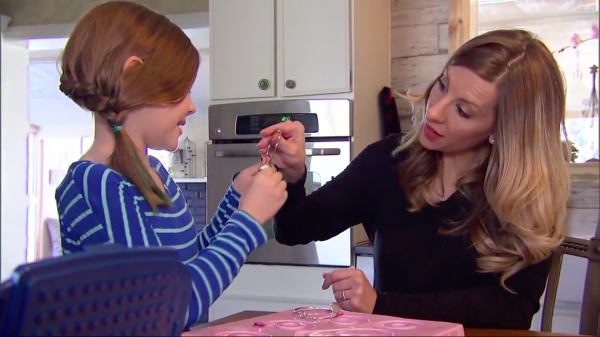 "We had just had candidate after candidate being ruled out, and symptoms were progressing. They were progressing fast," James told ABC News. "The days were getting harder."
James made a Facebook post that spread quickly. The challenge was not only finding someone willing to undergo potentially life-threatening surgery, but locating someone who was also a compatible match with Melinda's blood type.
That's when a message from Jeff Bramstedt, a 47-year-old former Navy SEAL from San Diego, California caught them by surprise.
Bramstedt was a skydiving instructor, Hollywood stuntman, and complete stranger who was willing to get himself tested.
"I'd do it," Bramstedt replied to the message Melinda's husband posted on Facebook.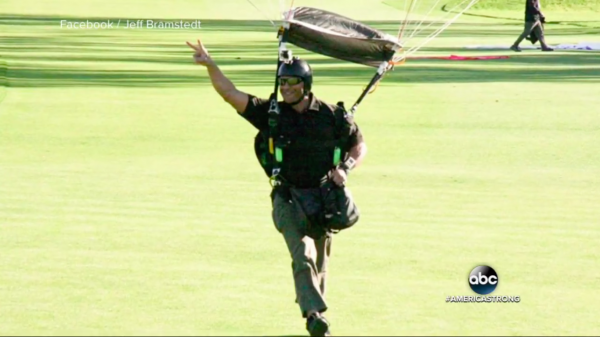 Bramstedt was a match. But would he really be willing to undergo the operation for a complete stranger?
"There's a lot of things that can go wrong, including the risk of dying," Dr. Elizabeth Pomfret said to Bramstedt, via ABC News.
The former military man, whose wife boasts that he "hears bullets and runs towards them," wasn't fazed.
"I think I probably considered it for all of half a second before I said, 'I'm up let's do this,'"
The risks were numerous, but Bramstedt didn't waver. He underwent the procedure last December in spite of the risks. It was a success.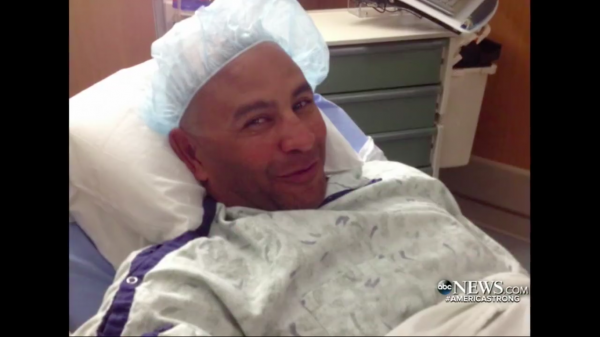 "I feel that I have a little sister now. We literally share DNA at this point," Bramstedt said to ABC.
"She gets extended years, she gets to raise her kids, to be the mother that she's always wanted to be and live out life with her husband."
Bramstedt has kids of his own, and from the perspective of a parent, felt called to make sure Melinda's kids didn't grow up without a mother.
The Ray and Bramstedt families now share a close, unbreakable bond. For Christmas, the Ray kids sent the Bramstedts personalized greetings cards.
Kieran, 7, drew a smiling cartoon liver, along with the words "Your dad is my hero."
"Just the fact that someone would put their life on hold for me, and stop their life, and save mine, you know, it meant everything to me," Melinda said.