There are some truly messed up people in this world—people who will attack innocent, defenseless people for no reason at all.
But there are also plenty of good samaritans out there, willing to put themselves on the line to help a stranger. That's what people in New York discovered on Sunday.
After a random, heartless attack, an unlikely hero came out of nowhere to save the day.
On May 13, two women, both in their 70s, were strolling along Pitkin Avenue in the Brownsville neighborhood of Brooklyn.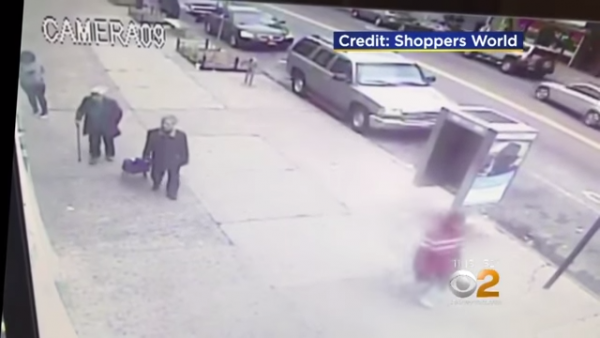 Suddenly, they crossed paths with a disturbed homeless man.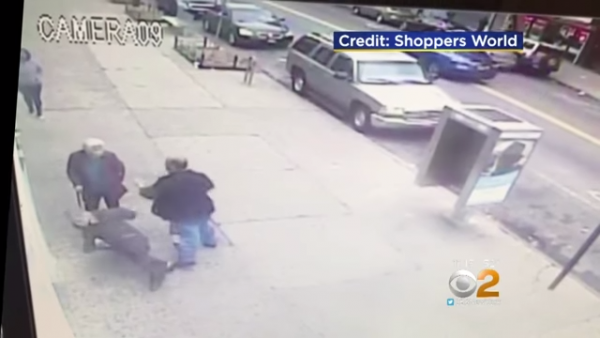 The attacker shoved one woman, who hit her head against the wall, then he punched the other.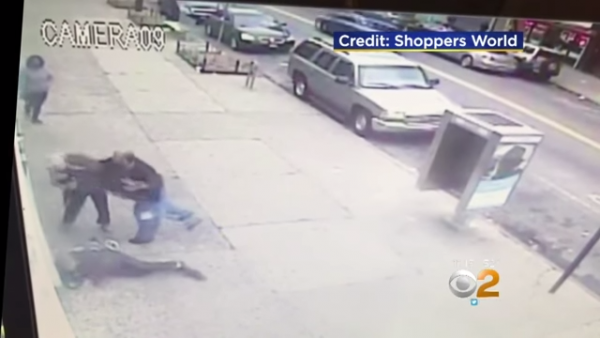 Surveillance footage from the nearby Shoppers World captured the horrific attack. But it also reveals an unlikely good samaritan emerging from the shadows.
Immediately, another man shows up and tackles the attacker.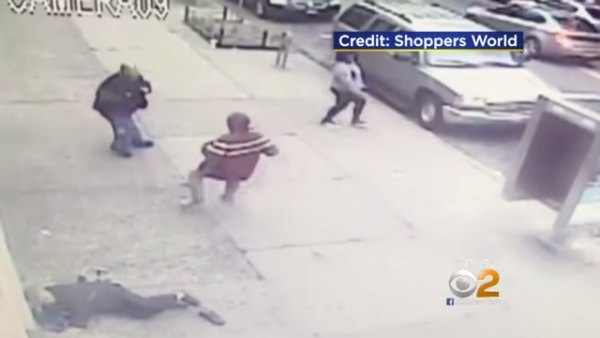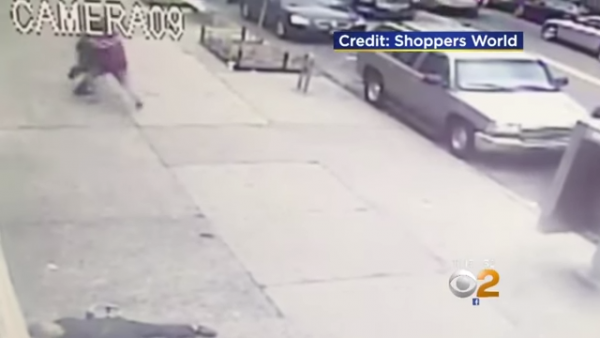 As he wrestled with the attacker, other onlookers discovered the scene. Shoppers World employee, Jacaira Baez Mercedes didn't know what to make at first of the fight ensuing outside her store.
"I saw two men wrestling on the corner, and I was like they're probably play fighting," Mercedes told CBS New York. "And when I came here I saw [the victim] was bleeding. She was asking for help in her language, and she didn't know what to do."
"It was bad. She was bleeding from her head and we had to give her tissue."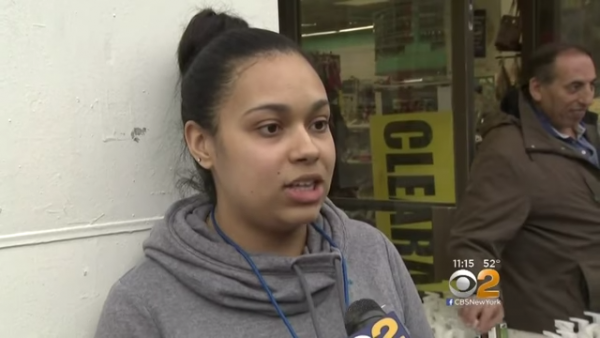 The good samaritan held on to the attacker until police arrived. The attacker was taken in for psychiatric evaluation, and the elderly women were both taken to Brookdale Hospital, and later released.
So who was this man who stepped up to save the day?
It turns out, the hero was also a homeless.
Both men in the fight were living on the streets. But while one was randomly attacking people, the other didn't think twice about jumping in to help his neighbors.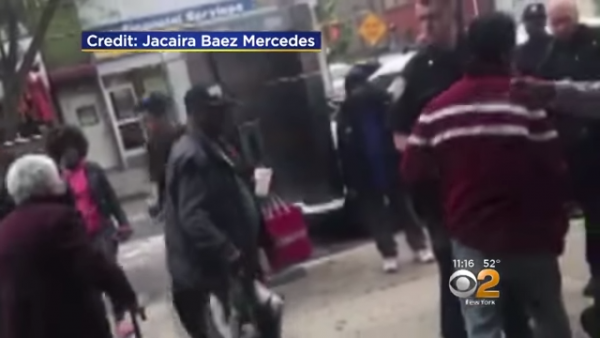 Sadly, the hero apparently lost his cellphone in the altercation, but he helped bring a dangerous man to justice, and was praised for his actions.
"We should have more people like him in the neighborhood because he actually saved her from getting more hurt," Mercedes said.
"He risked it all."