Every society has laws and regulations that are put into place to create structure and to protect citizens, and when people break these rules, they obviously have to suffer the consequences.
Rarely does it happen that when someone breaks the law, they get rewarded with something—but this is exactly what happened to a young man in Massachusetts.
Cameron McCormack desperately needed money, so he decided to take his financial issues into his own hands. The 19-year-old recently asked to meet with a 25-year-old online acquaintance at a baseball field. Upon meeting the man, Cameron allegedly used a pellet gun to rob him.
A 19-year-old man allegedly robbed a man of $26.

Cameron was captured and charged with armed robbery. The police said the young man admitted to his crime, saying that he stole the money from the man because he needed funds to help pay his rent.
Most people would hear this story and be happy that justice was served—but Sylvia Robinson couldn't help but get involved in the situation.
A retired pastor read about the story and felt compassion for the young man.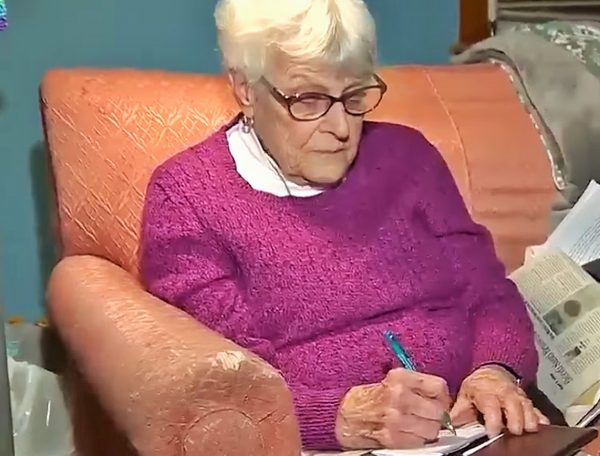 While reading the Lowell Sun newspaper, the former pastor learned about the young man's arrest and it touched her.
"It just appealed to me that I should do something," she told WCVB.
Although Sylvia knows Cameron was wrong for handling his situation with a crime, Sylvia appreciated his honesty. The 89-year-old woman was so moved that she wrote him a check for $100 to help him pay his rent.
"I don't know him. I just know he's a young man and he could use a little help," she said.
Sylvia told WCVB that hopefully her kindness would prevent him from doing it again, because he knows that people care about him.
"I hope what I did will inspire other people to give to someone they don't know."