In 1707, a footman to the British royal family and his landlord founded an empire on candle wax. So began grocery giant and British institution Fortnum & Mason as a humble store selling groceries and spare wax from the royal palace. It grew as the British Empire did into a beloved national icon at the center of high society, with the finest teas and spices, wines and cheeses, jams and exotic sweets stocking its shelves.
Through the years, the store has served monarchs and prime ministers, war generals, and great actors and writers. It sent tea, wine, and ale to the officers of Waterloo, beef tea to the soldiers of the Crimean War, and potted beef, Stilton cheese, and, yes, tea to those in the trenches during World War I. Charles Dickens sang praises of its famous hampers, bursting with fine picnic fare, and Terence Stamp frequented its restaurant for steak tartare.
Three hundred years later, it continues to charm, and today you can recreate its resplendence in your own home.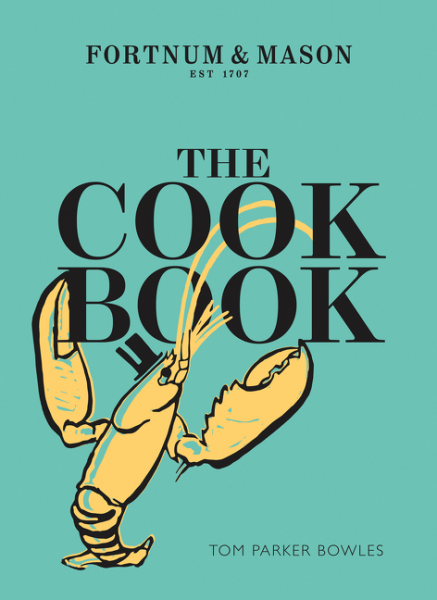 In October, Fortnum & Mason finally released its first—and long overdue—official cookbook, by food writer and long-time admirer Tom Parker Bowles ($35, published by Fourth Estate). In "The Cookbook: Fortnum & Mason," Bowles pulls from dusty archives and restaurant menus to assemble an expansive record of the shop's—and by extension, Britain's—tradition and history, spanning from the classic to the contemporary, the simple to the spectacular.
Readers may find a humble Boiled Egg with Toast Soldiers ("'A boiled egg,' I hear you cry?" writes Bowles, anticipating the reader's reaction), alongside a luxurious Lobster Omelette Victoria, complete with lobster bisque béchamel and a drizzle of lobster oil. And then there's the Scotch egg, an oozing, soft-boiled beauty wrapped in peppery sausage and golden breadcrumbs, purportedly invented by Fortnum & Mason itself.
Bowles's writing is sophisticated without being lofty, pulled down to earth by his conversational tone and markedly British charm and wit, with a generous sprinkling of smart remarks. A reflection on his first encounter with Fortnum & Mason as a child, wide-eyed and full of wonder, disarms you from the start. And when it comes to recipe instructions, the writing is crisp and clear.
The book is organized by meal, including separate sections for morning and afternoon tea—prefaced by a thorough guide to the art of making and consuming the revered drink—as well as for ice cream, puddings, cocktails, and savouries, the bold-flavored bites traditionally served at the end of dinner. They're sprinkled with loving odes to cuisine cornerstones, like marmalade and sandwiches, as well as pages of whimsical art, from grinning cats in buttoned chef coats to dancing lobsters in shiny top hats. The illustrations are taken from Fortnum & Mason's marketing booklets from the 1930s.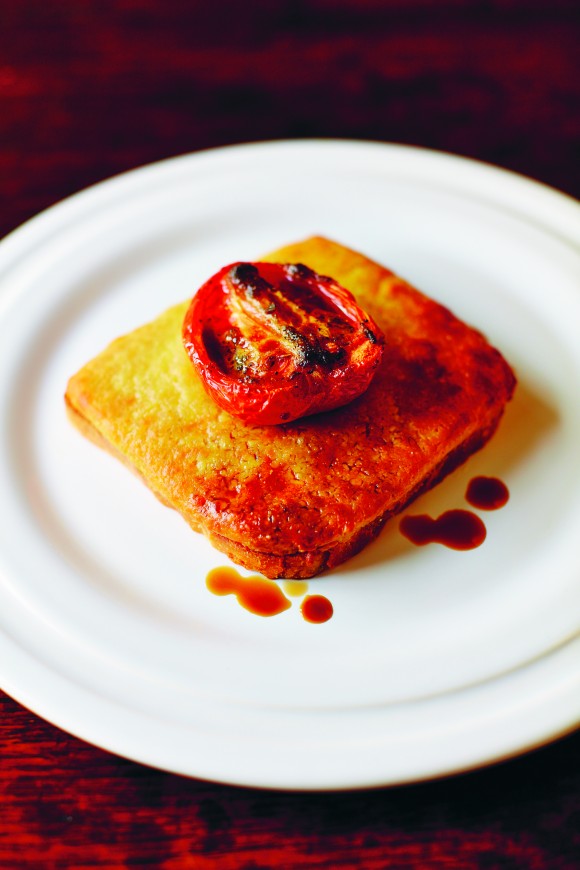 The recipes themselves are steeped in history. Take kedgeree, a "culinary love child of Empire" derived from Indian khichri, a dish of lentils, rice, and spices like curry and cardamom. When it was brought to Britain, it was doctored with smoked fish and eggs. Or try a dish of kippers—like the ones the abdicated King Edward VIII ordered flown to him from Fortnum & Mason's every morning while waiting in exile in France—grilled and topped with lemon and parsley butter.
Classics sing of British tradition—seasonal game pie, bursting with venison, pheasant, and grouse braised in red wine and port; crumpets ("a thing of gentle majesty"), hot and slathered in mango chutney butter or honeyed cream cheese; and Welsh rarebit, with Cheddar sauce spiked with stout, mustard, and Worcestershire bubbling away on a slice of toast. The tea sections tempt with homemade high-tea possibilities, full of buttery shortbread and tender Stilton and blueberry scones, or exquisite finger sandwiches, with each filling perfectly paired with the appropriate bread.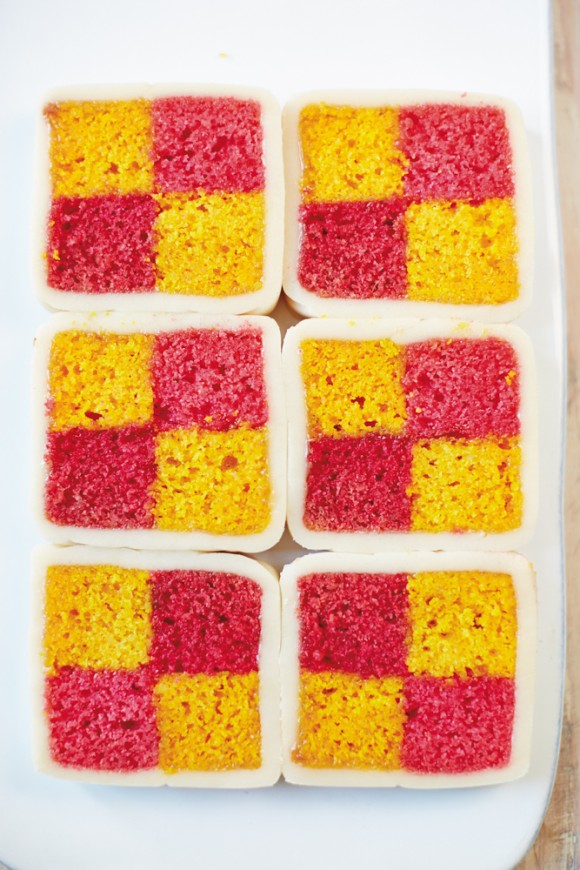 Meanwhile, some recipes offer more modern interpretations. Fortnum & Mason's Fish and Chips comes breadcrumbed, rather than battered, in delicately crisp Japanese panko, and brightened with minted peas.
Aside from being a faithful record of Fortnum & Mason's culinary contributions, the book is also very much a love letter to the British institution. Bowles writes with such barely contained reverence, waxing lyrical about its expansive history and top-quality offerings and the great virtues of British cuisine as a whole, that even readers across the pond, who have never set foot inside the Piccadilly store, can nearly touch—and taste—its timeless grandeur.
Get a taste of history here: