When you go out and hang with your friends, it's hard to resist the urge to take a group selfie to mark the occasion. If you don't put a pic of you all together on Instagram, did the night even happen?
We've all been in them—maybe even been the longest-armed friend was tasked with fitting everyone in the photo.
But you and your friends have never taken a selfie as epic as these buddies.
On March 30, dozens of good boys gathered together to take one momentous group photo, which has been winning hearts all over the internet: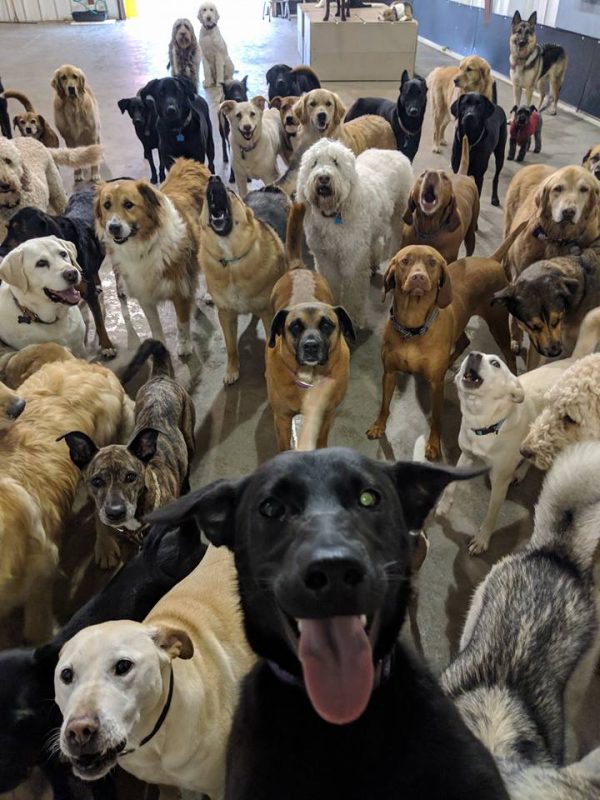 That's right: a dog selfie. This squad over at Go Fetch Dog Daycare and Boarding in Loveland, Ohio gathered together for a pic.
Can dogs operate iPhone cameras now? Do they make selfie sticks for dogs? Sadly, no—the dogs didn't operate the camera themselves. Instead, Jacqueline Sexton, who works at the shelter, actually took the photo.
With Rogue, the black lab, up front and center, it looks like the canines snapped the pic themselves.
"Doesn't it look like she's taking a selfie with all her friends?" Sexton told USA Today.
Yes, yes it does, so we're gonna keep calling this a dog selfie.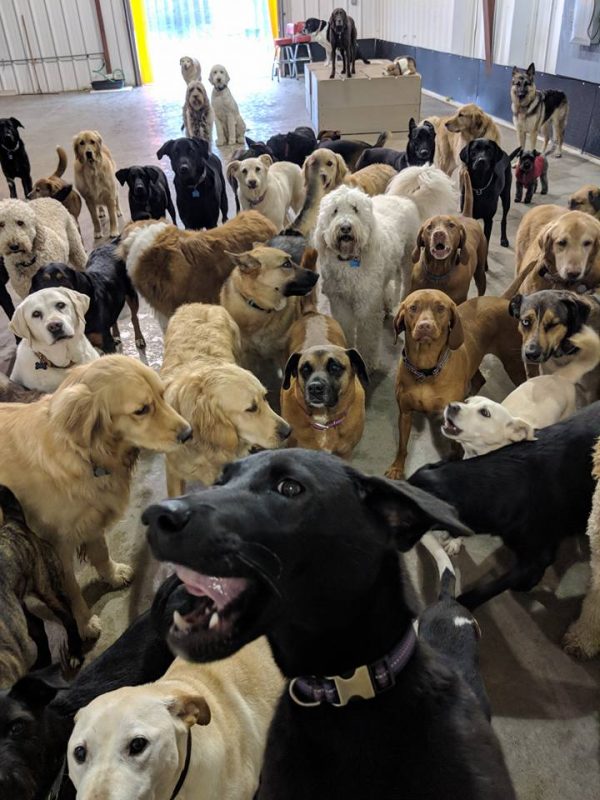 So was it hard to wrangle up all these dogs for a photo and get them to look at the camera?
Not at all—in fact, the group photo wasn't even planned. Matt Ramsey, the owner of Go Fetch, told USA Today that the dogs simply congregated on their own, without treats or anything.
They just really love the camera.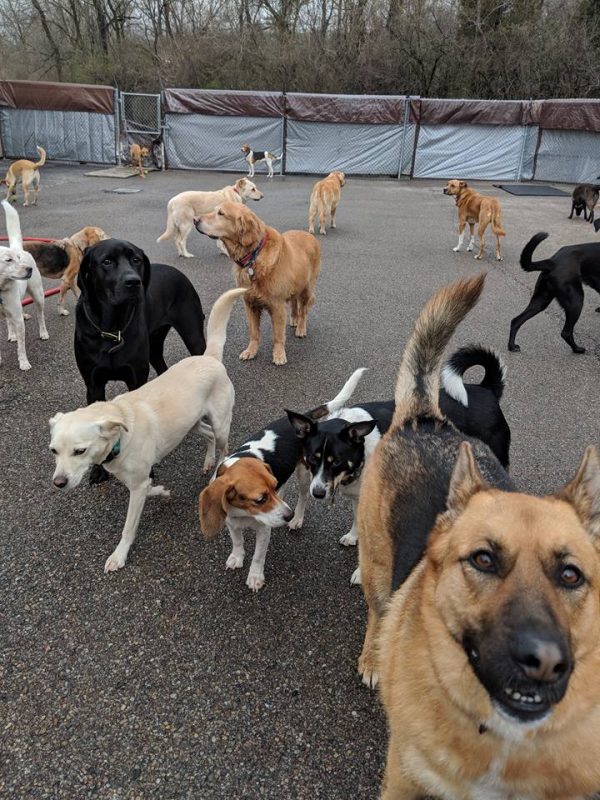 The dog's selfie has gone viral, with nearly 9,000 shares and over 1,000 reactions on Facebook.
The pic went even more viral after it was posted on Reddit's "Photoshop Battle" page, where users put the pack of dogs into all kinds of funny situations.
There's Ellen's famous Oscar selfie: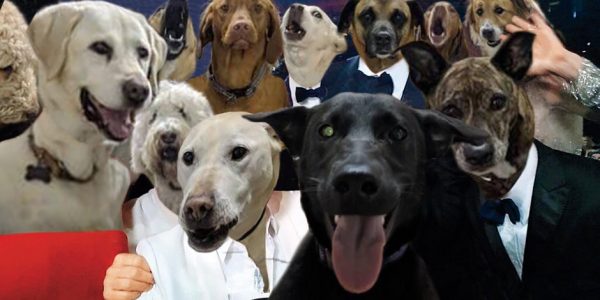 A band of pirates: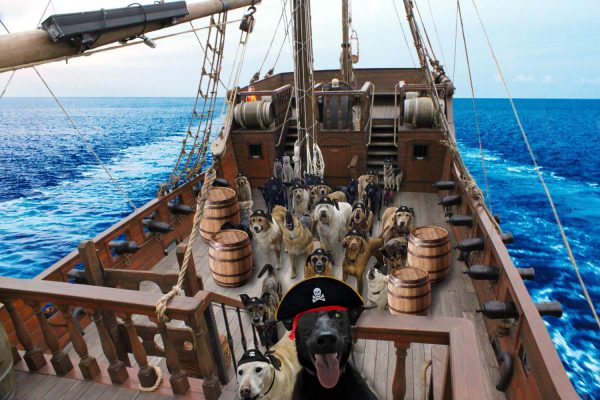 A relevant Wes Anderson movie: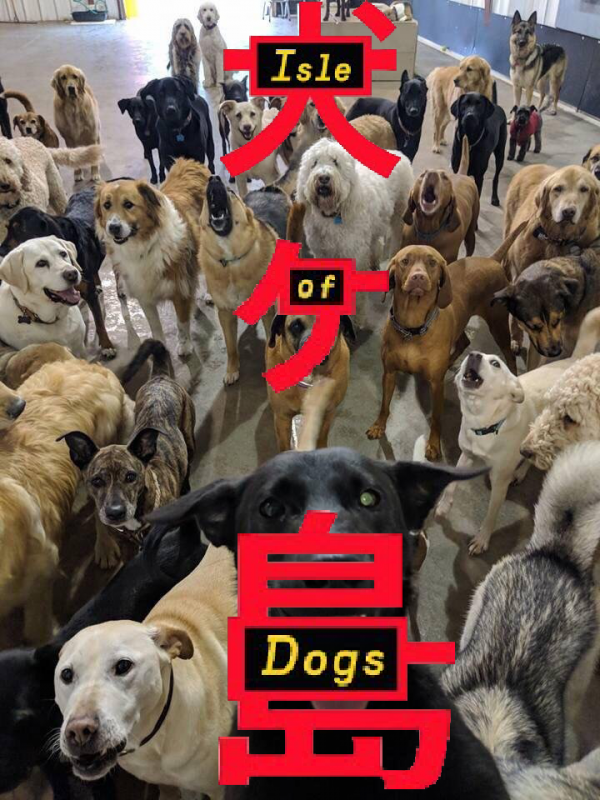 And of course, a Snapchat filter: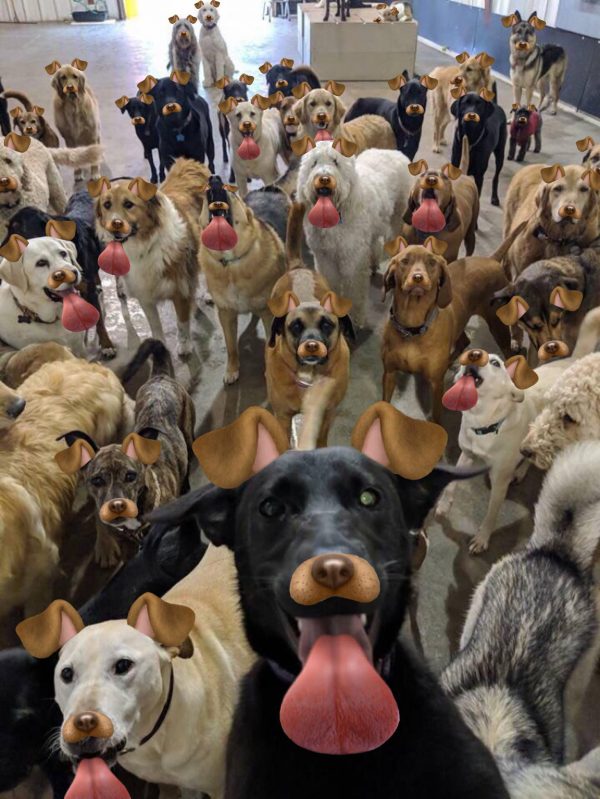 It's all fun—but it could actually make a big difference.
The photo's fame might help one of the dogs get adopted.
Rogue, the star of the pic, is actually in need of a home—so on May 6, Saxton posted the pic to the Stray Animal Adoption Program Facebook group, hoping to use the pic's viral fame to find the pup an owner.
It's not clear if Rogue has found a new home yet, but surely it's only a matter of time. In an era when everyone seems to be taking pictures of their dog for the internet, who could resist a dog who takes her own selfies?