Humans have a special connection with their family pets. So when an animal lover gets a feeling something is wrong with their pet, 99% of the time, they tend to be right.
Debbie Patterson couldn't wait any longer to get Chloe, her daughter's Yorkie, a haircut. The dog's coat was getting shaggy, and living in Georgia, the warmer and possibly humid weather would only make Chloe uncomfortable.
Recently the grandmother took Chloe to the local groomer. When the dog was picked up, not only could she not be any happier, but she also had a nice touch of red hair on her newly cut coat. But Patterson didn't think anything of it.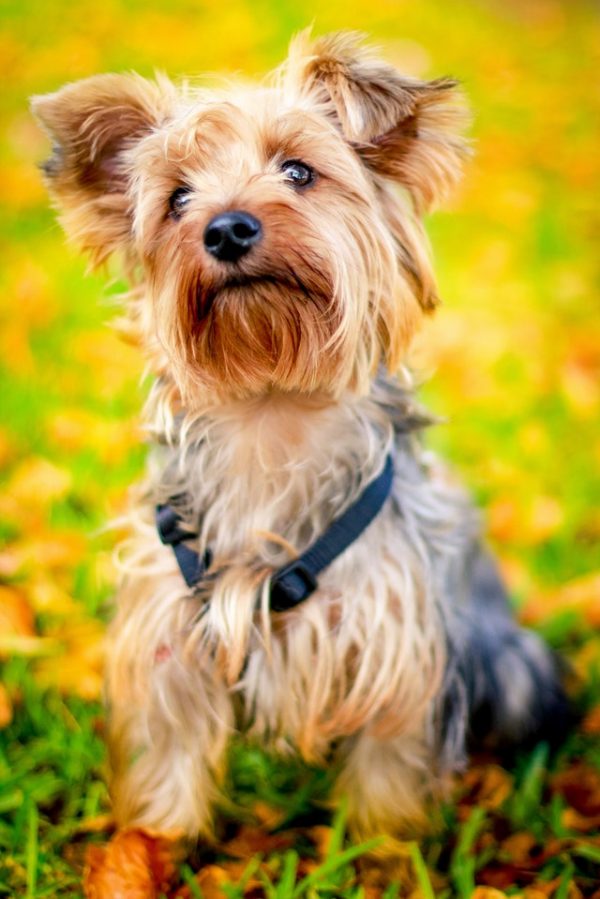 "I thought, 'Boy, a haircut really did change her hair color a lot!'" Patterson told The Dodo. Her dog seemed so excited to have this new haircut, and Patterson welcomed the change. But this wasn't for long.
Once she was put on the couch, Chloe had trouble getting off of it. Instead, she just paced back and forth.
This is something that the Yorkie had never done before, as Chloe would usually jump off and on as she pleased. She didn't know how to get off the couch, and this concerned Patterson.
"I thought I'd traumatized her by taking her to the groomer," she said. "Chloe never has a problem getting off the couch."
Though at first she accepted the new red color, that combined with the fact that Chloe couldn't get off the couch made her paranoid.
"This dog don't know where she's at!" she thought. Her observations made her come to the conclusion that Chloe didn't recognize her own home.
What had happened at the grooming salon that made Chloe act like this?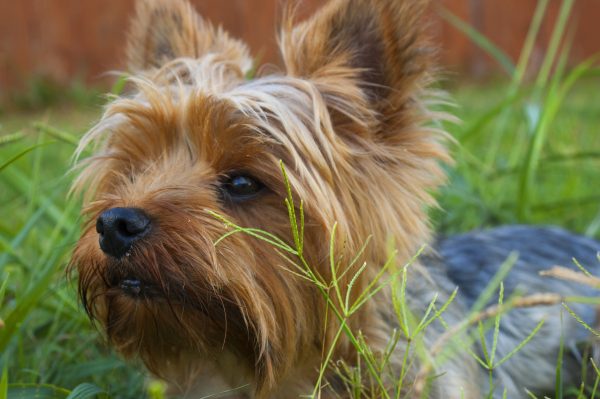 "I know you're going to think I lost my mind, but I don't think I have the right dog," she told her daughter over the phone. While waiting for her daughter to come home, something else happened that only confirmed her suspicions.
Patterson's cat came into the room, and got riled up when she saw the Yorkie.
This was the straw that broke Patterson's back, as the cat had never done that when seeing Chloe. She now had no doubt her in mind that this was not Chloe. But before she could react, she got another phone call, this one from the grooming salon.
"I think we put the collar on the wrong dog," the lady immediately told Patterson.
She wasn't crazy after all.
"You gave me the wrong dog!" she told the lady. Finally, she found out that this dog was not Chloe. Well, it was technically a dog named Chloe.
This Yorkie was a different Chloe than Patterson's.
Her own Chloe was still with the groomers. The missing difference was that Patterson's Chloe has a white spot on her stomach. The other one, though with a nice coat of red hair, had no white spot.
When the owners of the other Chloe came to pick their dog up, they noticed that the Chloe there didn't have her collar; it was on the one at Patterson's house.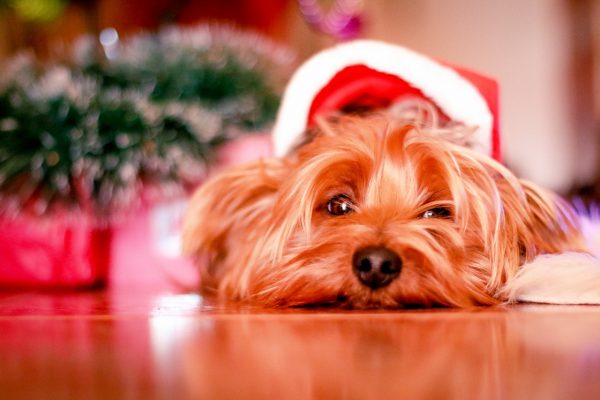 Shortly after, the Patterson family got their own Chloe back. And when she was home, she wasted no time jumping on and off the couch. The grandmother knew for sure that this time, it was the right pet.
Accidents do happen. All Yorkies, especially after a haircut, look similar to one another. But Patterson holds no ill will towards the groomers, as it was an honest mistake. Let's hope that next time she gets Chloe groomed, she wastes no time looking underneath for that white spot.
Dog unwraps his huge Christmas present. But who's inside—he's so excited