This dog knows the benefits of a hug, especially when one is feeling a bit under the weather, or recovering from surgery.
The video, which was filmed in India, shows a Labrador named Jack Daniel and his owner embrace in the most adorable hug ever—right in front of a beautiful Christmas tree.
Aww!
The dog reportedly had recently come home after receiving surgery to remove a lump on its neck. The video shows an incision that has been closed with staples just under the dog's ear.
Jack Daniel is recovering from surgery.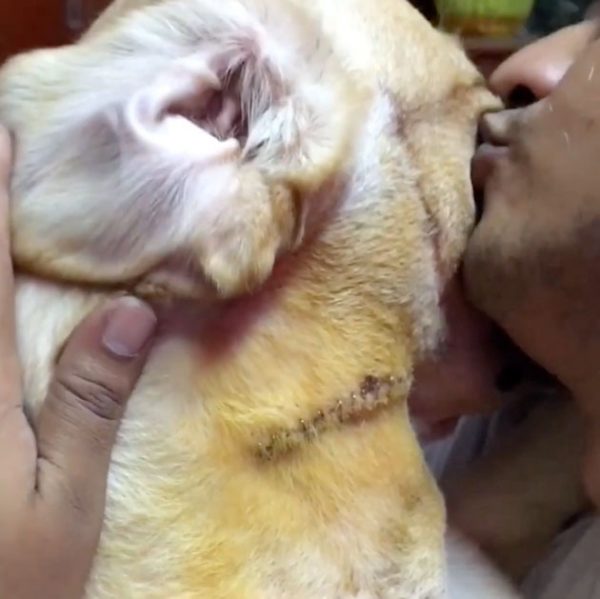 No one says anything in the video, but you don't need to hear any words to know the love these two have for each other.
Isn't this the sweetest thing you've ever seen?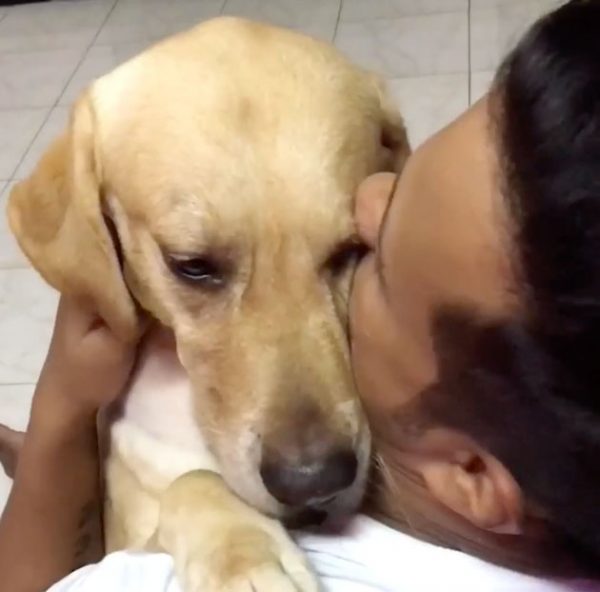 Jack Daniel sits perfectly still as his owner caresses him, assuring him that everything is going to be all right.
The cuteness is almost too much to handle.