Being a doctor means you have the skills to help and save lives. But the real test is when you're called upon to act when you're least expecting it.
A week before Christmas 2017, Cleveland-based urologist Sij Hemal was on a flight back to the U.S. from Paris, as he had just attended a friend's wedding in Europe.

"I was pretty tired from jet lag," Hemal told Newsroom. All he wanted to do at the moment was have a drink, watch a movie, and relax on the long flight back home.
Suddenly, an announcement was made on the plane's loudspeaker.
One of the plane's passengers was going into labor, and she needed medical attention.
When he heard this, Hemal didn't hesitate to volunteer, and luckily, this happened before he drank any of the champagne he ordered.
And he was no stranger to this kind of scenario, having already delivered seven babies back in medical school.
The woman, Toyin Ogundipe, a banker who lives in both the UK and Nigeria, was moved to first class for the extra room.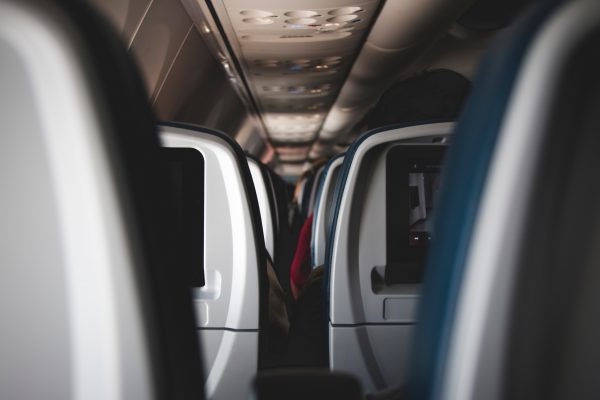 Ironically enough, the person seated next to Dr. Hemal on the plane was a pediatrician, Dr. Susan Shepard, also from the U.S.
At least Hemal wasn't alone. The first thing they did was assess whether or not an emergency landing could be done so the woman could be transported to a hospital.
Hemal was told by the pilot that an emergency landing was not possible, given that the flight was two hours away from the closest military base, and JFK International Airport was four hours away.
Over the course of an hour, her contractions became much closer to one another, which only meant one thing.
"That's when we knew we were going to deliver on the plane," he said.
Shepard and Hemal's combined efforts helped Ogundipe with her labor, keeping her calm and relaxed through it all.
After 30 minutes of pushing, the baby came.
Ogundipe's son, Jake, was born mid-flight.

Though one can imagine how distressed Ogundipe must've been to go into labor mid-flight, she remained calm the whole time, and showed her appreciation for the doctors.
"They did everything a doctor or midwife would have done if I was in the labor room in the hospital," Ogundipe said. "Even better, if you ask me."
With hours still left in the flight, Hemel could finally relax, and get the champagne he initially ordered.
"After the baby was born, they gave me the finest champagne in first class," he said.
Even if Hemel was exhausted during the flight, he was able to instantly snap into action and help deliver the baby.
Given the circumstances, he thinks it was destiny that he was on that plane to deliver that baby. And one sweet outcome is that Hemel has stayed in frequent contact with both Toyin and Shepherd.
"Thanks to God, everything worked out."