No one ever plans to get sick during a flight, much less a transatlantic flight when your options for help are extremely limited. But it happens and that's exactly why airplanes are equipped with some medical supplies and flight attendants are trained in first aid.
However, sometimes that is not enough.
Dr. Khurshid Guru was aboard a transatlantic flight when he was called upon to assist a passenger. When he realized he had limited supplies he knew he had to think of something and quick.
In 2015 Guru flew from Spain to the U.S.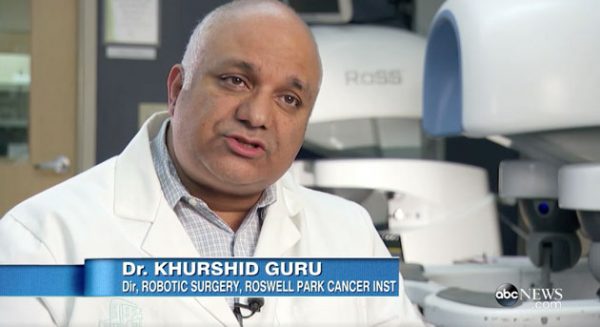 While on an Air Canada flight from Spain to the U.S. on September 18, 2015, a toddler on Guru's flight began experiencing difficulty breathing.
Guru stepped up to offer assistance even though he was the director of Robotic Surgery at the Roswell Park Cancer Institute and did not work with pediatric patients.
"The child had developed a cold," Guru told ABC News in 2015. "We were three or four hours into the flight. I think the cold and popping of the ears and crying. … He got worse."
While on the flight a toddler experienced a medical emergency.

When Guru approached the child and his parents, the parents informed him that they had accidentally packed their 2-year-old son's asthma medication in their checked luggage.
The little boy was crying and struggling to breathe. He needed help fast.
Guru measured the boy's oxygen level and noticed that it was on its way down. He told ABC News it was around 87 or 88 percent.
The boy needed oxygen and asthma medicine, so Guru had to create a nebulizer.
Flying back from ERUS15 had to design a nebuliser for a 2 yr old asthmatic over the atlantic. Thank God kid did well! pic.twitter.com/fQOJ2Ac0EA

— Khurshid A. Guru (@KhurshidGuru) September 18, 2015
Since the airplane was only equipped with an adult inhaler and Guru wasn't positive the little boy would be able to use it, he had to create his own medical device.
The doctor took a water bottle, an oxygen tank, a small water cup, and the adult inhaler and fashioned them together to make a nebulizer for the child.
He instructed the parents to keep the contraption over the toddler's face.
"Within about half an hour and two treatments he was sounding much better," he recalled.
Guru's makeshift nebulizer helped the little boy.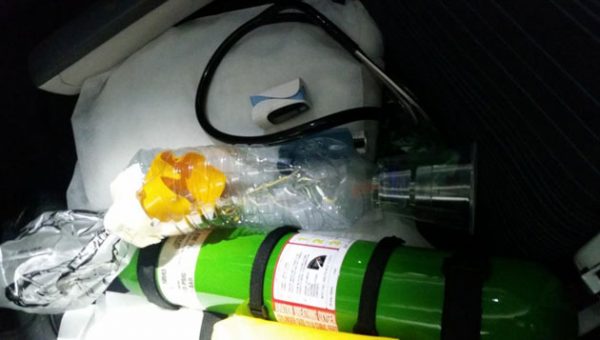 Following the treatment, the child's oxygen level had gone up to around 95 percent, and by the time the plane landed, Guru remarked that the boy was seen playing with his parents.
While Guru was able to help the boy in the air and the outcome was positive, he wanted everyone to learn a lesson, especially the boy's parents.
"I told the father then that the most important thing is that you never ever leave these medications away," he said. "I wanted to make sure that everyone realized that we need to carry these things."