You never know what you might find under the ocean's waves. People lose valuable things in the water, like jewelry or watches, only to be scooped up later by some lucky diver.
Sometimes, you just strike gold—but one recent find shows that discovered collectibles aren't always meant to be kept.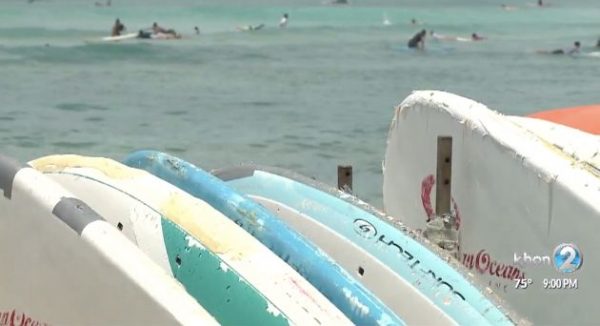 Jon Abila lives in Honolulu, Hawaii, and knows well the treasures that can be found in the surf.
"Back in 1999, I found a $3000 Rolex watch," Abila told KHON2.
After that impressive haul, he knew to keep an eye out while diving near a popular surf spot by the Sheraton Waikiki on May 9.
Suddenly, something in the water caught his eye.
"I glanced across a shiny object under the coral and I looked back and saw this gold object," Abila said. "So I went down and went to retrieve it and plucked it out of the reef."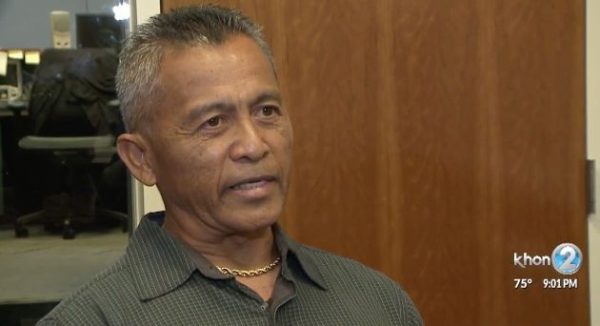 Abila got the gold object, and discovered it was a cross, about the size of a key. It wasn't a Rolex, but it could've been worth something.
But Abila knew it wasn't his to keep.
As Abila looked closer, he knew this wasn't just a random lost trinket—it was something that might have sentimental value to someone.
There was an inscription: "Alexander Morison, 1932, St. Agnes Choir."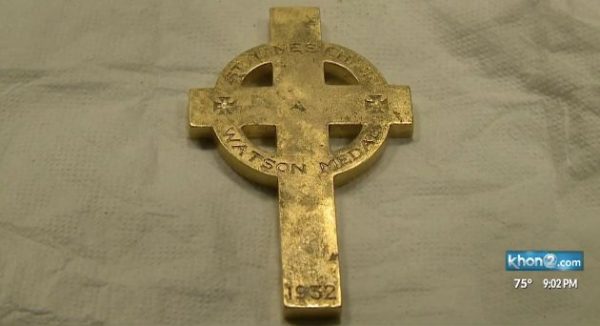 Abila decided to try to track the owner down and return the cross.
He knew it was the right thing to do: "I felt like somebody earned it and wanted to get it to the rightful owner."
Abila posted the photo of the cross to a local Facebook group called "Stolen Stuff Hawaii," hoping that the original owner or his family could be tracked down.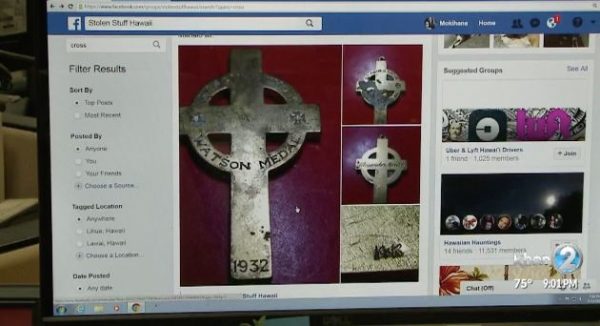 Amazingly, he soon made a breakthrough.
He got in touch with the original owner's son!
Alexander "Sandy" Morison Jr., the son of Alexander Morison the medal recipient, was stunned when he got a Facebook message with a photo of his father's cross.
"I was overwhelmed," Morison said. "I was so emotional I couldn't even believe it."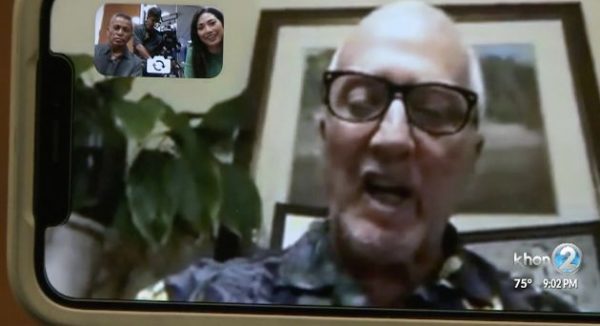 It turns out, the medal did have sentimental value, and an interesting story behind it.
Alexander Morison Sr., a musician, received the medal as a teenager after singing in the choir at Saint Agnes Church in New York.
But in 1966, Morison Jr. took the medal from his mother's jewelry collection (without her permission), and lost it while surfing in Hawaii. He felt guilt over losing a family valuable.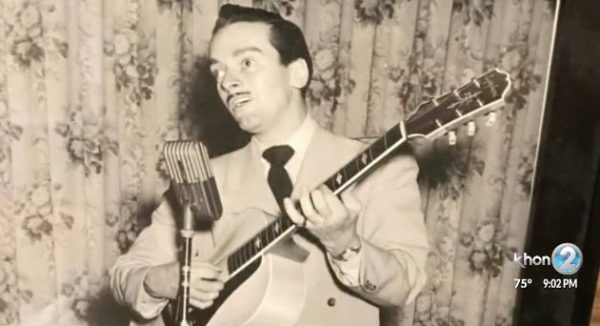 Against all odds, it returned to him over 50 years later.
"I just want to say God bless you, Jon," Morison told Abila over video chat."Thank you, I can't even believe you found it. So awesome, you're such an awesome person."
Morison lives in California, so Abila plans to mail the cross to him. A family heirloom has been restored, thanks to the thoughtfulness of a stranger.
"I felt so good that after 50 years he's getting it back," Abila said.