The Humphrey family, of Wantagh, New York, were down in Florida enjoying a trip to Disney World. But their fun getaway was cut short when they received troubling news from home:
Their beloved dog, Buddy, was missing.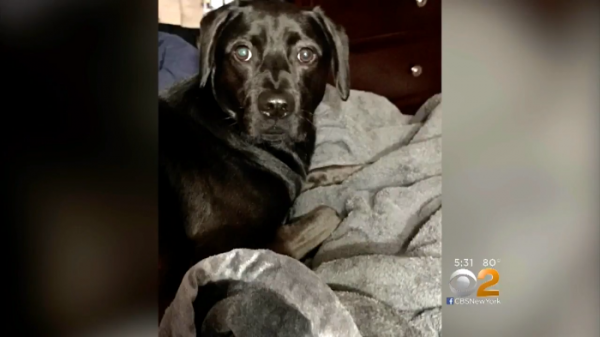 The family had left the one-year-old beagle-lab mix in the care of a dog sitter in the nearby town of Massapequa, who they had hired through the app Wag!. But the pet managed to push the door open and run off, leaving the sitter scrambling to find it.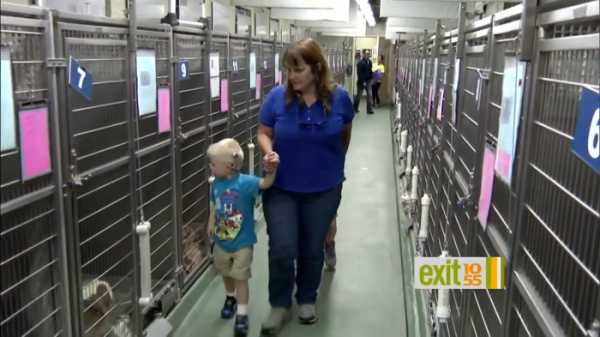 The Humphreys had to return home to search the shelters—upset about the situation and afraid for Buddy. A possible sighting report suggested he might've been nicked by a car.
"We're devastated, we don't know where he is," the family's mother, Mary-Ellen, told CBS2.
"He may have been injured and he's probably afraid, and we really need to get him."
"We're so miserable without him," her daughter added.
The news was especially devastating since Buddy was especially close to her son with special needs.

Luckily, the family had help from the community.
Despite the loss, Humphrey says she holds no hard feelings against the dog sitter or the company, who have done everything they can to help. Wag! went as far as to offer a $1,000 reward for the dog's return, and even hired drone pilots to search the area from above.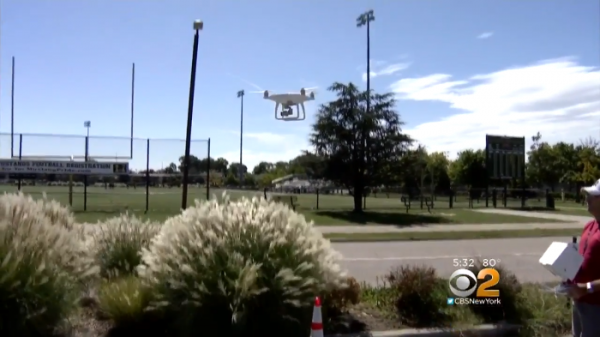 And neighbors have rallied behind the family as well. Humphrey set up a Facebook page to spread awareness, and people nearby took it upon themselves to make flyers and post them throughout their neighborhoods.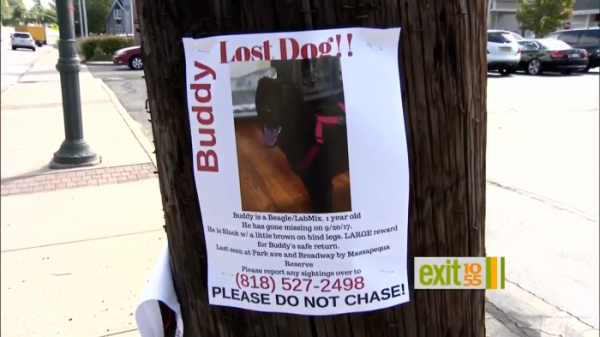 With all the additional help, the family felt hopeful that they would eventually find their dog.
But then, they hit a roadblock.
Humphrey received a call from a village official demanding she take down the flyers, as they violated a town ordinance. She tried to explain her circumstance, hoping she would understand.
"I explained that I did not personally put all these signs up and that they have been put up by many kind strangers who are sympathetic and caring," she wrote in a Facebook post. "I also further explained that I would remove them the minute Buddy was found."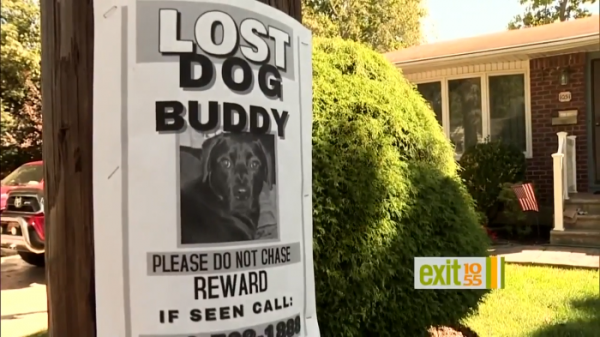 Still, the officer didn't budge—and threatened that she would receive a fine or go to court. Humphrey was shocked.
"I think it's pretty sad," she told WLNY. "A little special needs boy's dog is missing and you want to fine us for trying to find him."
People were outraged by the heartlessness—and contacted the village hall to protest the demand.
"All kinds of irate phone calls were made to the village," Humphrey told Newsday.

But then, she received another call—this time, from the mayor.
Massapequa Park Mayor Jeffrey Pravato got in contact with Humphrey, and informed her that she would be allowed to keep the signs up until the dog was found.
He explained that the ordinance was put in place to avoid excessive signage and maintain beauty standards in the town, but that there were exceptions to the law. He had no idea about the demand to take them down, and it only came to his attention after the backlash.
"It's a heartfelt situation in the village, and we're very sensitive to that," Pravato told Newsday.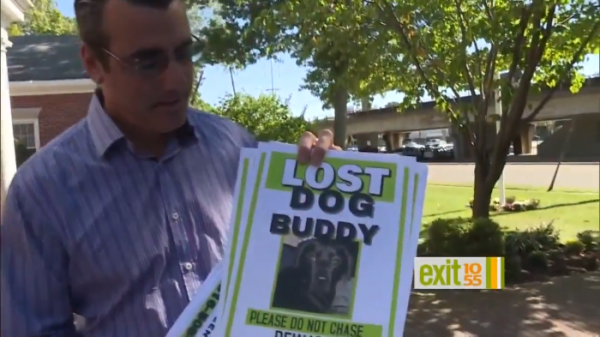 But he went even further to help them out.
Not only did he let them keep the signs up, the mayor offered to walk around the town with Humphrey to put signs up in local businesses.
"Sorry for the confusion," Pravato told her, according to WLNY. "I'll go with you to put some up in a couple stores."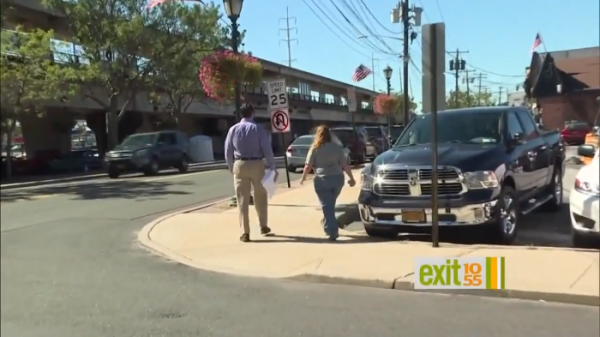 Those signs remain up—as of writing, Buddy is still missing. If you're in the area and want to help you can find more information and their hotline number on their Facebook page.
But at least the Humphrey family can continue their search, knowing that everyone has their back—even if it means bending the rules a bit.