For July Fourth, celebrate with dishes from different regions of the United States—and maybe even with a touch of beyond our borders.
Somewhere Between California and Mexico

When you're from sunny southern California, avocados are part of life. Brothers Dave, Jesse, and Brian Vendley, founders of Calexico, brought together some mighty tasty ingredients in their versions of guacamole, which is also a snap to put together—pickled jalapeño and serrano, along with crispy bacon.
Recipe here.
Mac & Cheese, With a Touch of Thai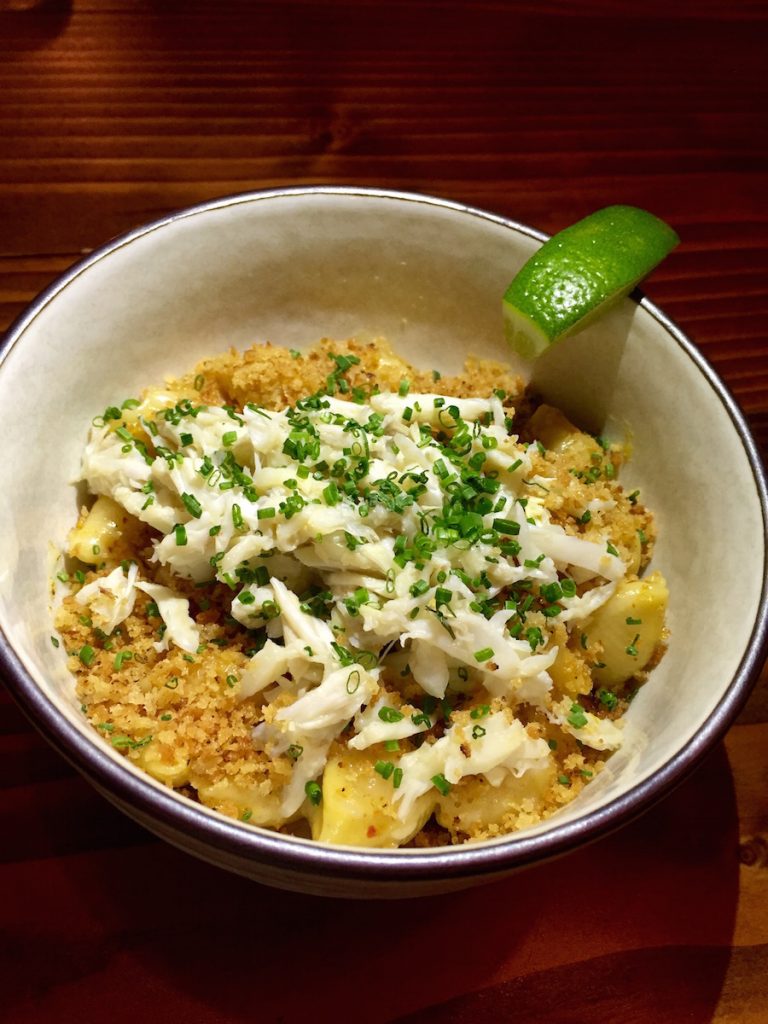 Thomas Chen, the chef and owner of Tuome in the East Village, makes mac and cheese but with a very particular riff. Think kaffir lime leaves and karee curry paste.
Recipe here.
A Rhode Island Classic

Panko breadcrumbs, pancetta, and parsley top the clams in chef Chris Jaeckle's Clams Casino. He cooks up these Rhode Island classics for dinner at all'onda.
Recipe here.
Caviar of the South: Pimento Cheese

Jean-Paul Bourgeois, the executive chef at Blue Smoke, has this tip about pimento cheese: "Have fun with it! I do prefer it at room temperature, and it also makes a great snack with fruit, like a nice honeycrisp apple."
Recipe here.
Fried Chicken From the Appalachian Trail

At Montana's Trail House in Bushwick, Brooklyn, chef Nate Courtland cooks up American food inspired by the Appalachian Trail and the footpaths of the eastern United States.
There he serves up fried chicken. He offers a recipe for the home cook, but if the prospect of frying chicken dissuades you, to celebrate Independence Day, Courtland also offers fried chicken with macaroni salad and dilly green beans with a Budweiser for $10.
Recipe here.
A Sweet Pizza in Red, White, and Blue

John Delpha, the owner of Rosebud American Kitchen & Bar in Somerville, Mass., cooks up a dessert pizza.
Delpha, author of the recently launched cookbook "Grilled Pizza the Right Way," uses grilled pizza dough with fresh strawberries marinated in Triple Sec and sugar, blueberry preserves and finished with some whipped cream.
Recipe here.