The Golden Gate Bridge is an iconic landmark. The vibrant bridge stands out above foggy San Francisco, and if you're on the bridge during the sunny hours, it provides a sweeping view of the bay.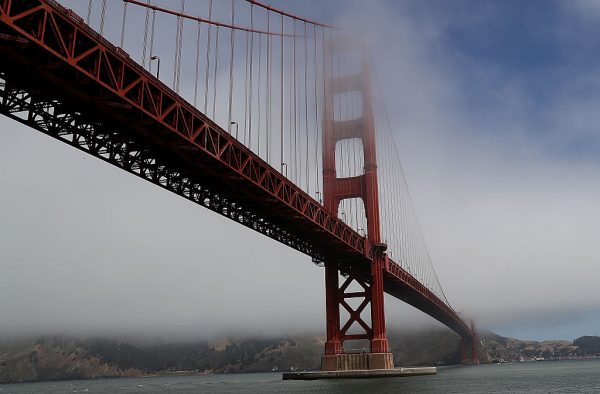 Steve King is one of those pedestrians who regularly makes use of the walkway on the bridge. He normally posts design videos to his Youtube channel, but what he saw on the bridge one day, he had to get his camera out.
Traffic was at a standstill as something was happening up ahead. But as King approached, it turned out to be something you don't see—or even hear about—every day.
It wasn't a car crash, and no one was hurt.
Instead, some deer had found their way onto the bridge, and were casually prancing down the length of the Golden Gate as cars were moved to one side to prevent any accidents. Northbound traffic got completely shut down in September 2014, and quite a number of perplexed tourists took photos of videos.
By the time the police arrived, the deer had already made their getaway.
You have to see for yourself how nonchalant these deer are: