Stephen Parker was recently working on his car at his Idaho home, and he had the car jacked up with a standard car jack, just as he had done many times before. His two sons, Mason, 17, and J.T., 8, were lending him a hand. Little did they know that in a few moments, something terrifying would happen.
Helping Dad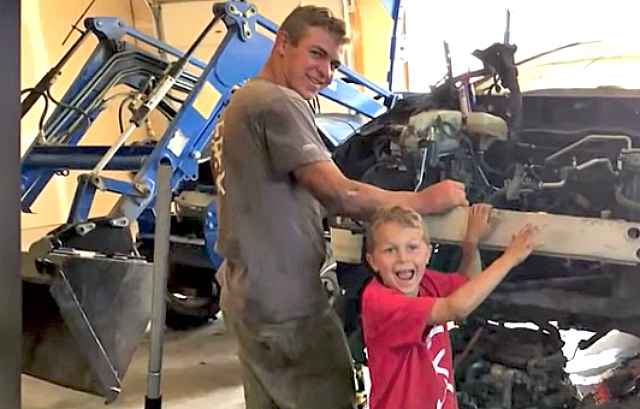 Mason left for awhile, and his younger brother J.T. stayed with his dad to help repair the car's axle. The car jack then began to give way suddenly, unable to bear the weight of the heavy car. The cars' full weight fell on top of Stephen, smashing against his chest.
Trapped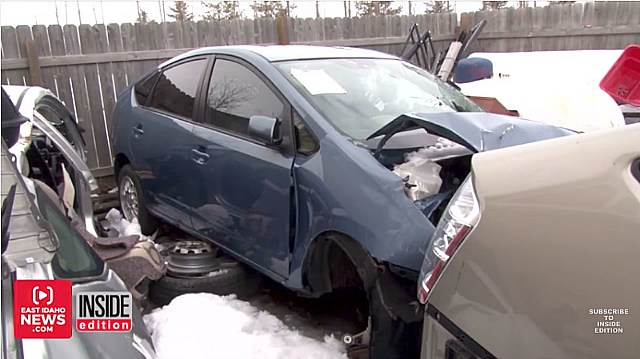 "I was totally trapped," Stephen recalled in an interview with Inside Edition.
Unable to breathe, he needed help urgently. He did all he could to remain calm, fearing his youngest son might panic. But he knew he could not take the weight of the car on his body much longer.
"I didn't know if I should yell out to him because I didn't want him to feel the pressure if he couldn't jack it up," Stephen said. "I didn't want him to think it was his fault if I died."
Slipping Away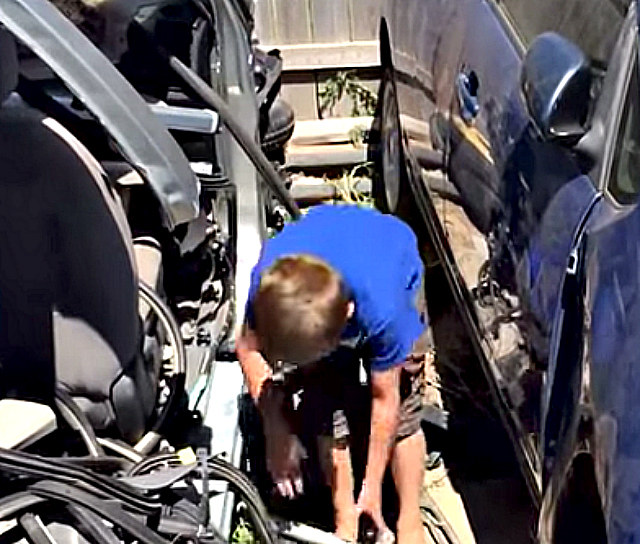 Stephen began to lose consciousness, but before that happened he yelled to J.T. for help. Stephen started to fade away for lack of oxygen.
"All I remember is I felt peace," said Stephen. "I remember seeing white, like a nice happy day. The clouds were going by, and everything was happy and peaceful."
When J.T. heard his dad, he ran to him. He knew something was wrong. When he saw that the jack had fallen leaving the car on top of his dad, he gripped the jack and started pumping to lift the car.
The Strength Of Love From An 8-Year-Old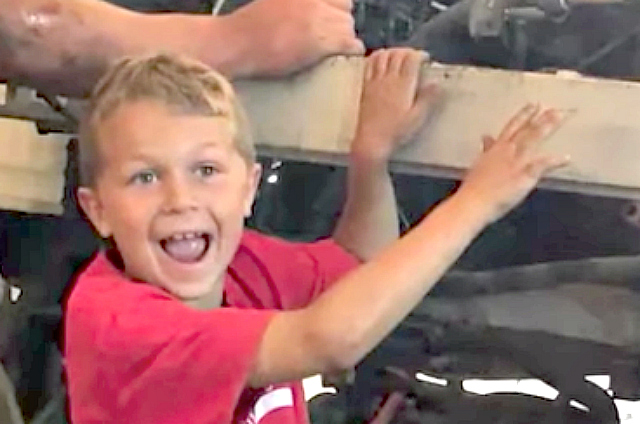 Weighing in at just 50 pounds, the 8-year-old did the same amount of work that had taken both his father and his teenage brother to complete earlier, and in just a matter of minutes J.T. had taken all of the weight off of his dad.
"It was scary," J.T. said later, "and I didn't think that I could jack the car up, but I just kept on trying."
Hang On, Dad!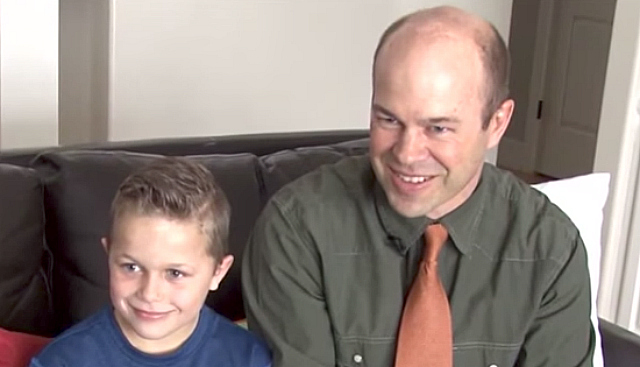 After he got the car up, the young hero ran to get his older brother, who called 911. Mason stayed on the line with the dispatcher while encouraging his dad. "I know it hurts but you gotta do it," Mason said. "Breathe! Breathe! Breathe!"
Stephen responded faintly, "I can't."
More Help Arrives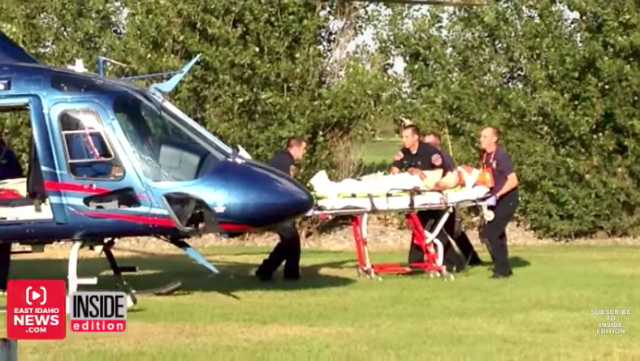 After a short while, an emergency medical helicopter arrived. They flew Stephen immediately to Eastern Idaho Regional Medical Center. They weren't sure if he would make it, but miraculously, they made an incredible discovery.
"They did a bunch of scans on me, MRIs and EKGs, and all they found was 13 broken ribs," said Stephen. "That's all they found. Nothing internal was damaged. It was just a miracle."
Saved By A Miracle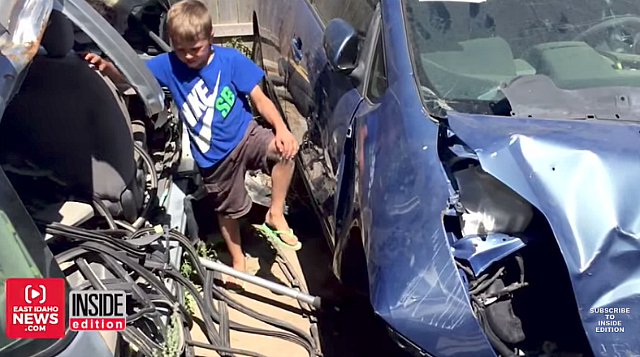 J.T.'s apparently adrenaline-infused strength was put to the test again after a few days.
Could he lift the car by himself again, without the pressure of an emergency? Not a chance. He couldn't make it budge even one inch.
When asked where his strength may have come from, J.T. said "angels."
Source: Dad Trapped Under Car With Only 8-Yr-Old Son There. What Happens Next Is A MIRACLE from So Share This and 9-Year-Old Boy Recalls Moment He Jacked Up Car To Save Trapped Dad by Inside Edition on YouTube.