A family that laughs together is a fun family! Playing pranks on each other once in a while is something to be expected when you have young children in the house—but obviously this dad did not get the memo.

This father of two decided to clean up the yard, so he got out his leaf blower.
Mom secretly videotaped dad walking towards a big pile of leaves, while clearing the ground. This big pile required a lot more work, so he walked closer while blowing the pile away—then something popped up!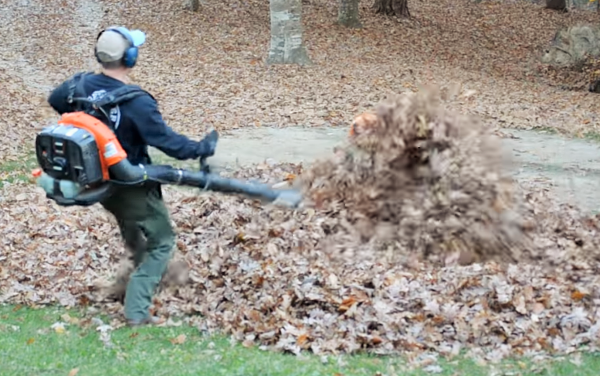 A toddler with an orange construction hat and shirt jumped out of the leaves, and another one with a blue shirt followed behind.
This man's two little boys pulled a prank on him, and the dad was so startled, he tried to run backwards and fell.

The two adorable boys then ran towards their dad, giggling with glee that their plan worked. You can hear one of them yell, "Attack!"
Mom was obviously in on the joke, because she protected the boy's ears from the loud sound of the leaf blower.

Even though dad was scared for a second, he opened his arms wide for a hug. His scared reaction was funny, but it's clear there's nothing but love from this family!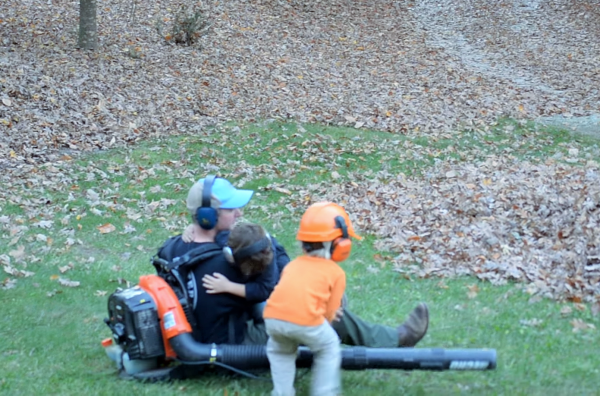 Watch the video below: