One man learned that leaving his children alone, even for a second could become a lifetime.
Ian Sander decided to treat his two children to take out breakfast. Instead of making it a family trip, Ian left 8-year-old Mason and 14-year-old Hailey in the house while he went to get food. When you are doing something small like running an errand, you would expect to come back home to the same place you left.
Ian came home to a burning house.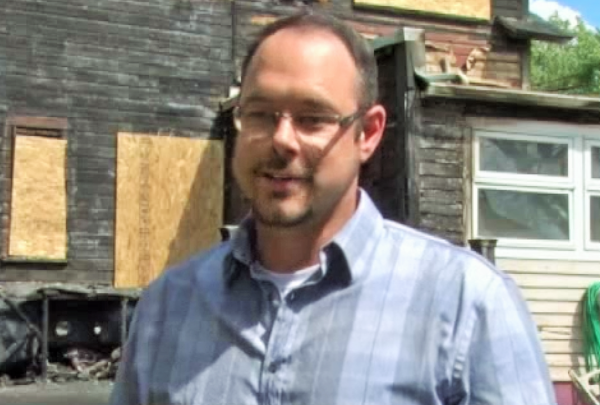 Chris Poe was driving four blocks away from Ian's house, when he saw smoke coming from the house. Some people would keep driving, but the Iraq veteran decided to follow his instincts and follow the smoke.
"It was all up the backside of the house. The flames were just loud," Chris said to Local 12. Chris said that he did not think twice when he ran into the home to make sure no one was in danger. The hero ran into the smoky house and up the stairs. No one was upstairs, and upon running down to the first floor, he saw Mason. "He was frantic, and I told him that his house was on fire and that he needed to run out the front door and get across the street."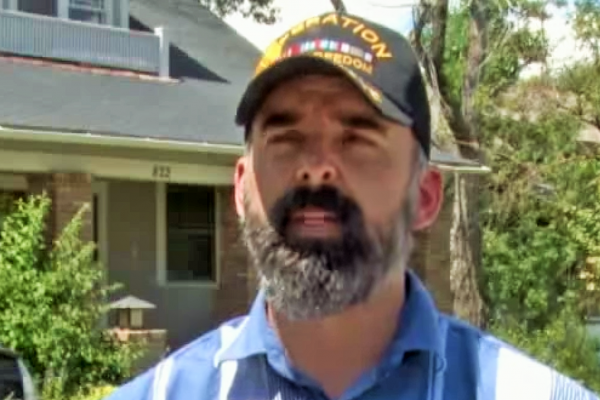 After getting Mason out the house, Chris found Hailey in the basement who did not know her house was on fire. He safely got the two children out of the burning house.

The father of two pulled up and rushed towards his home because he knew his children were in there."Somebody already said 'your kids are already out'." Chris saved Ian's children and he was grateful.
"I'd really like to say thank you for what you did to help my children, and to put yourself at risk to help someone you never met, a family you don't know."