Sharon and Korey Rademacher of Pensacola, Florida, were so happy to be expecting a baby again. Their son, Jameson, was two years old, and they knew it was a perfect time to give him a brother or sister.
The couple soon came to an important decision together about their second pregnancy: They decided not to find out the baby's gender until after the birth.
They wanted to wait until the delivery to find out their baby's gender.

However, during a checkup a bit further into the pregnancy, the two were shocked by what the doctor told them. It was good news, but it was something the Rademachers decided they didn't want to share with everyone quite yet.
"As soon as my wife and I picked our jaws up off the floor, the doctor walked out. Within a minute of the doctor walking out, my wife said 'Let's not tell anyone,'" Korey said in an interview with ABC News. "Literally, I was thinking the same thing."
After their doctor gave them some big news, they decided to wait to tell their family.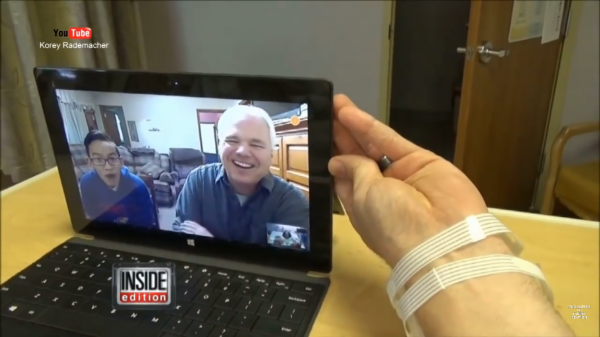 All throughout the pregnancy, Sharon and Korey were able to keep their big secret, and finally it came time for Sharon to give birth. Fortunately, the delivery went smoothly and everyone was healthy—and it was time for their friends and family to meet the newest addition to the Rademacher family.
Everyone was in for a surprise.
"Oh my goodness!" one of their visitors exclaimed upon seeing them.
"Whoa," said another. "Are you kidding me?
"There's two babies!"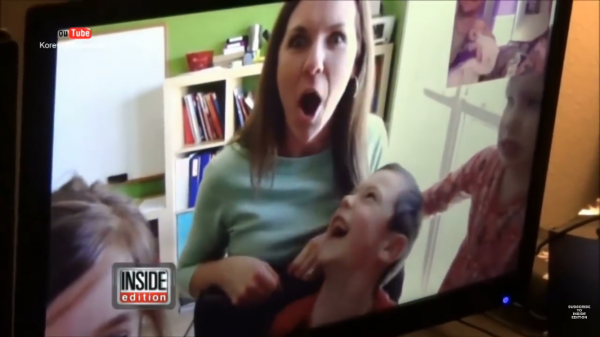 Indeed, upon Sharon's lap was not one baby as expected, but two! She had given birth to twins.
The happy couple recorded their loved ones' hilarious reactions on video as they discovered there were actually two new baby girls, named Maryann Grace and Brianna Faith.
Everyone was shocked, but were quick to shower the parents with heartfelt congratulations.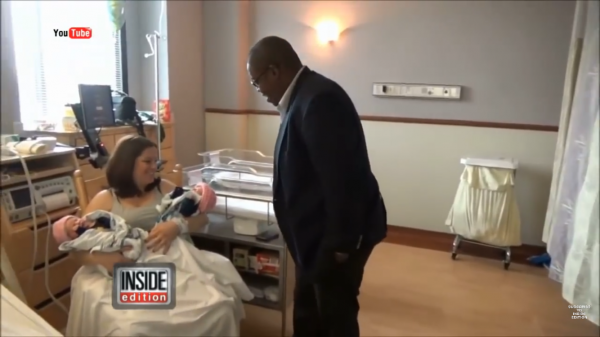 Speaking about their decision to keep the details of their pregnancy under wraps, Sharon and Korey explained to TODAY that they really just wanted to see how everyone would react to the surprise.
"I thought, how cool would that be if we could keep it a secret and surprise everyone at the very end?" Sharon shared.
"We love surprises."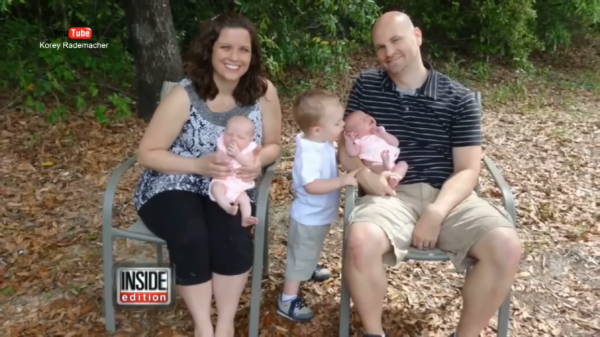 "We just like shocking our family and seeing the looks on their faces," Korey added. "It was great."
The family of five is now doing well—and their twin daughters will forever have a unique memento to commemorate their surprising birthday.
Check out of all the reactions below: