Police are trained to be able to react to any situation and under any circumstances. And those actions often have the power to change lives in an incredible way.
Officer Mario Valentini was called in to an Xsports Fitness gym recently in the Chicago suburb of Skokie to deal with a teenager who had snuck into the gym. Vincent Gonzales is a student athlete and a big fan of the gym's basketball court. He did have a membership at one point, though it eventually had run out.
Vincent's visits without a membership had apparently become a frequent occurrence, said one of the gym's employees, Justin, according to ABC News.
"It was like a magic show," he said.
"All of our entrances and exits were blocked, but he would just show up on the basketball court." A minor without a membership was a liability, so the gym finally decided to call the police to remove Gonzales. This is where Officer Valentini came into the picture.

Valentini saw the whole situation differently.
"After 23 years on the job, you size up people pretty quickly."
"I could tell he was a gentle type of kid,"  Valentini told ABC News.  After seeing what the situation was, he did respond to the gym's call, but not the way they had expected.
Officer Valentini offered to pay $150 of his own money to the gym. Because of this, Xsports Fitness waived all of Gonzales' previous fees and offered him a 2-year membership to the gym.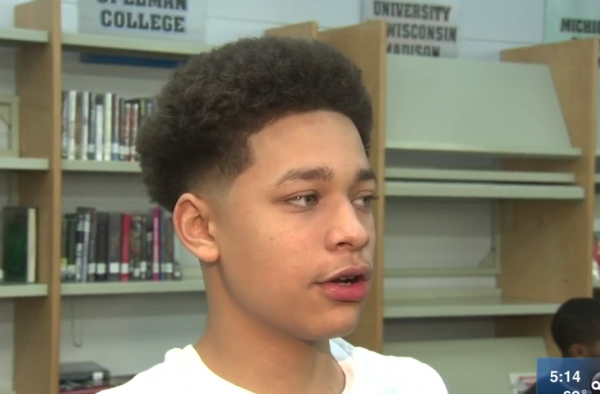 Valentini probably just looked at Gonzales as a kid who wanted to play the sport he loves. And the teenager did appreciate the kind gesture.
"I think that was real nice, and I texted him," Gonzales said. "I said thank you, and that meant a lot." Now, Gonzales can focus on both his studies and sports without having to worry about not having a place to practice and unwind in the evenings and on the weekend.
The police are here to serve and protect, and this includes those who are less fortunate than others. For Officer Mario Valentini, this was just another day on the job.