Human beings are a very diverse species. We come in all sorts of shapes, sizes, and colors.
We practice many varying religions, speak numerous languages, and hold a wide array of political stances.
For some, these distinctions are easy to look past and accept. Yet other people question these variations, wondering why certain people look, act or talk a particular way.
Perhaps the least understood are those with disabilities—particularly mental disabilities. Some assume that people with Down syndrome see the world far differently than the rest of us and have many more difficulties.
Yet, in truth, we are more alike than dissimilar, as a video released by the group Nothing Down hopes to prove.
Nothing Down created a video for World Down Syndrome Day showing we're "More Alike Than Different."

Nothing Down is a New Jersey-based organization that supports parents of those with Down syndrome. So, of course they do something for World Down Syndrome Day (March 21) every year.
This year, they released a video from their "More Alike Than Different" campaign wherein they ask a series of questions to four college students with Down syndrome. They're asked about their dreams, love lives, favorite movies, and more.
The answers they give are just like any other 20-year-olds.

When asked if they were ready to start, one participant said, "I think we were born ready but let's get this thing going!"
The group discussed swimming, video games, guitar, and growing a beard that reaches the floor. These students have passions and strong ones at that.
"My favorite TV show? Oh man, this is easy!" one student said. "Actually, I'm obsessed with this one show and band called Big Time Rush."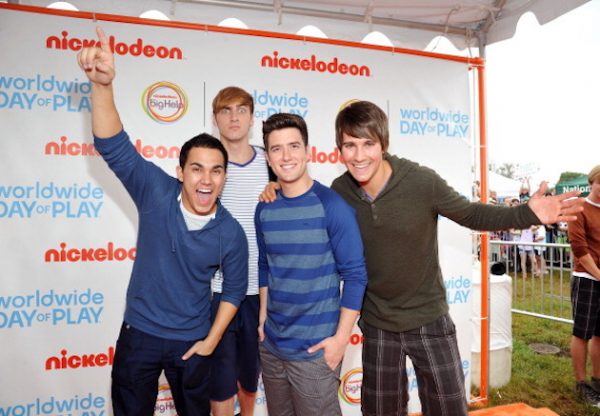 Yet it's not just the present these students are thinking about. Some of them have some pretty lofty goals for the future.
"In 5 years I see myself in the city of Philadelphia," said one student.
"Where do I see myself in 5 years?" another asked. "Being an Eagles cheerleader."
The video has over 55,000 views on Facebook and it's clearly spoken to a lot of people, who are sharing pictures and stories of people close to them with Down syndrome.
Click the video below to see these students' incredible answers for yourself.