Back when Brady Lowe first founded Cochon555—an annual festival celebrating heritage-breed pork—some rare breeds only had about a dozen pigs left in the country. Lowe said he created the Cochon event to educate people about why heritage pork is so important to our food system.
Heritage pigs are raised on small family farms, without antibiotics or hormones. Preserving these breeds is not only good for our health, but keeps these ethically raised farms in business and promotes genetic diversity in the ecosystem, says Lowe.
"It's like a cycle of communal farming," he said. Through the Cochon tour, he hopes consumers and chefs alike not only have a good time eating and drinking, but understand the benefits of consuming responsibly raised heritage pork. "Sometimes we get too caught up about the finished product on the plate, how it looks, how it tastes. But there's a deeper meaning."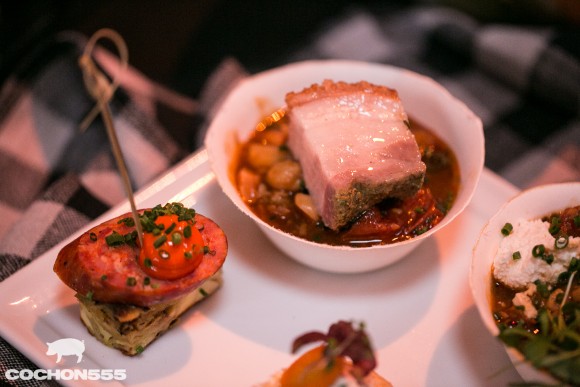 Heritage pigs in America date back to domesticated pigs that were brought over from Europe during the colonial era. Some of the imported pigs escaped and became wild.
Every year, five chefs in each touring city are given a heritage breed and are challenged to create six different dishes out of a whole pig. The winner from each city goes on to the final competition, to be held in 2017 in Chicago. In New York City, there will be a tasting event featuring dishes from chefs Nicole Gajadhar (Saxon & Parole), Ryan Bartlow (Quality Eats), Greg Baxtrom (Olmsted), Aaron Hoskins (City Grit), and Chris Szyjka (Chefs Club by Food & Wine). There will also be a special multicourse dinner at Saxon & Parole, showcasing food cultures and agricultural champions.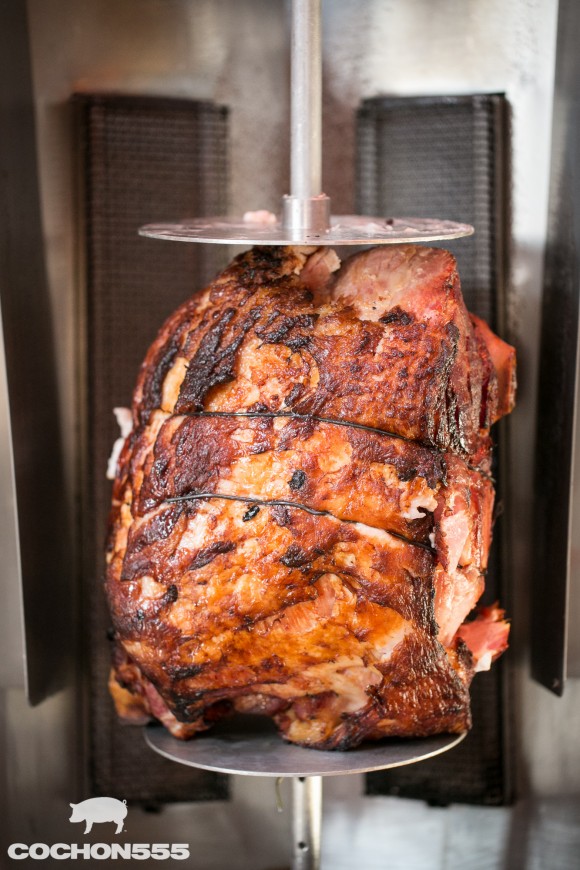 There's also a sommelier face-off for the best pork and wine pairing; a pop-up bakery with breads from La Brea Bakery; a station featuring artisanal cheeses; a tiki bar; and a cocktail bar featuring angostura bitters (for both food pairings and cooking). 
Proceeds from the event go to the Piggy Bank, a charity founded by Lowe that provides farmers struck by natural disasters with free heritage pigs and business plans. In 2017, the charity also hopes to launch its own farm in Missouri to raise heritage pigs. Attendees can donate to the cause. $125 to $400 per person.
Sunday, Jan. 29
4 p.m.–7:30 p.m.
Weylin
175 Broadway (at Driggs Avenue), Brooklyn 
Cochon555.com/2017-tour/nyc