This is a Chinese New Year recipe that will make you love eating your greens. Plus, a vegetable dish is a must for the big feast.
Blanched Choy Sum
Number Serves
4 
Ingredients
1 pound choy sum
1 tablespoon soy sauce
2 tablespoons olive oil, or 1/2 teaspoon sesame oil
Directions
Boil a pot of water over high heat (about 4 cups—but the more water the better). Add the choy sum. Remove after about 2 minutes, when choy sum is a vibrant bright green.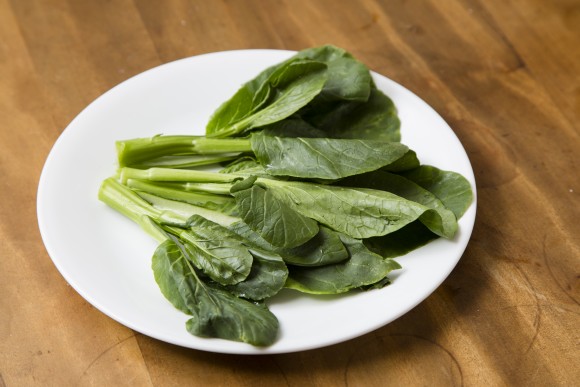 Plate the choy sum. Drizzle soy sauce and oil on top.
Recipe by Jenny Jiang