All parents have been there. Whether it be at the grocery store, a park, or picking up your little one from daycare, any child can make the decision to throw a tantrum that can leave you feeling frustrated and stressed.
If you're in public, you might feel very embarrassed. But don't. And here's why.
Justin Baldoni shares a lesson he learned from his father.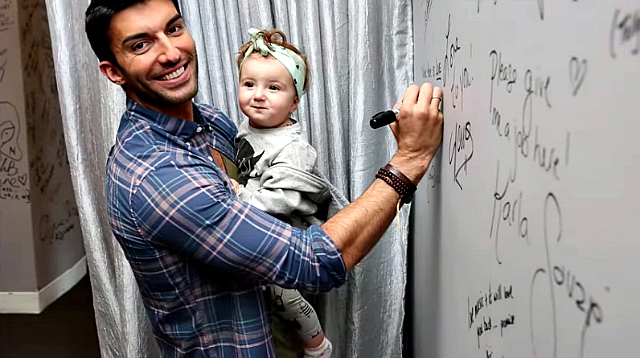 Justin Baldoni, an actor and a father, is best known for his role on the show "Jane the Virgin."
Not long ago, he shared a poignant photo taken by his wife, Emily, of him, his father, and his daughter, in the middle of a shopping trip at their local Whole Foods.
The photo went viral.

In the photo, Baldoni is shown with his father as he stares down at his daughter, Maiya, in classic tantrum mode, sobbing and wailing as she lies on the floor. Clearly she is making an extreme attempt to get whatever it is she wanted at that very moment. Whatever that was, nobody knows.
But what's amazing is the two men are unaffected—completely calm, and maybe even somewhat amused. They don't look embarrassed in the least, despite the fact that the family is surrounded by a group of potentially judgmental onlookers.
Baldoni says his dad's lesson helped shape his life.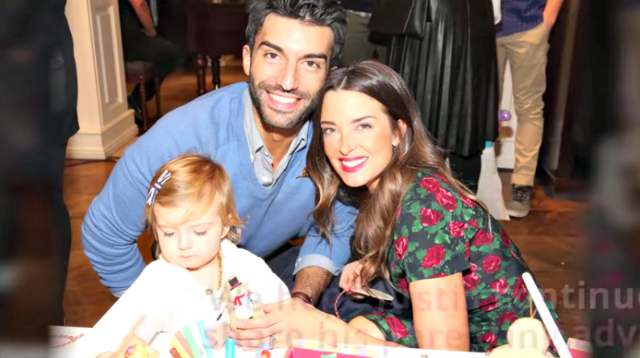 When Baldoni was young, he was taught a lesson by his father about these exact moments, and he decided to post the photo on his Facebook account along with this lesson.
Baldoni described how his dad used to react when he would throw similar tantrums as a child, and he made sure to point out how that helped him become the man he is now.

"My dad always let me feel what I needed to feel, even if it was in public and embarrassing," Baldoni wrote in his post.
The post continued:
"I don't remember him ever saying 'You're embarrassing me!' or 'Dont cry!' It wasn't until recently that I realized how paramount that was for my own emotional development. Our children are learning and processing so much information and they don't know what to do with all of these new feelings that come up. I try to remember to make sure my daughter knows it's OK that she feels deeply. It's not embarrassing to me when she throw tantrums in the grocery store, or screams on a plane. I'm her dad…not yours.

Let's not be embarrassed for our children. It doesn't reflect on you. In fact.. we should probably be a little more kind and patient with ourselves too. If we got out everything we were feeling and allowed ourselves to throw tantrums and cry when we felt the need to then maybe we'd could also let ourselves feel more joy and happiness. And that is something this world could definitely use a little more of."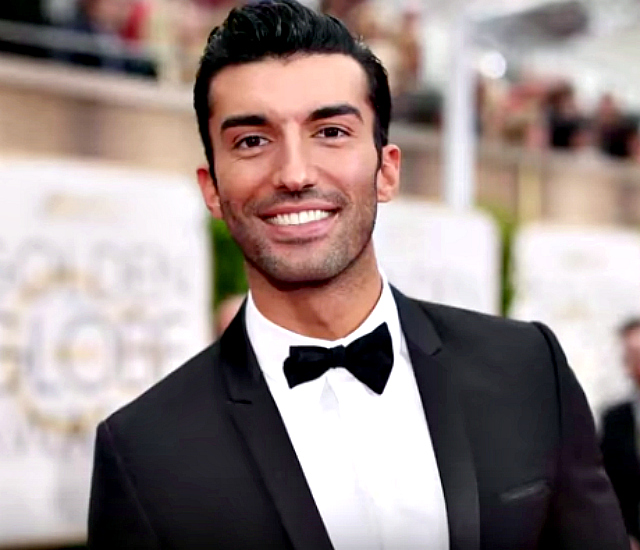 These wise words seem to echo what many child care experts say about dealing with tantrums, which they say are normal and expected behavior for young children.
"Tantrums help children to work through their feelings and release stress and anxiety," said Joni Kuhn, assistant professor in the Rasmussen College School of Education. "Most adults have unrealistic expectations of how children should behave, and that's what causes things to become problematic."

The pressure for parents to do the right thing in this area is incredibly immense, so the next time you witness a tantrum, have some compassion, and think of Baldoni, and his father, and his photo—which Baldoni says is now one of his favorites.