Sometimes you're in such a rush or so preoccupied that no matter how important something may be you simply forget it.
Lindsey Jones was on her way home to Central Texas from northern New Mexico when she realized a huge mistake. While her family had taken a pit-stop at a Chick-fil-A along the way she accidentally left her purse at the restaurant.
It wouldn't have been too much of a problem if it didn't take her three hours to realize her error.
Jones was on her way home from a trip she took during her school's winter break when she realized a terrible mistake.
Jones shared on Facebook that it wasn't until she stopped for gas that she realized her purse was gone.
She called the Chick-fil-A and relayed her story. Thankfully they had her purse and were more than willing to ship it to her.
"I was working drive-thru and heard the phone ring, and she was kind of frantic saying she was like three hours away and she left her purse here," Darcey Cuellar, director of hospitality at the Lubbock, Texas Chick-fil-A where Jones left her purse, told KAMC.
She had accidentally left her purse and all of it's extremely important contents at a Chick-fil-A.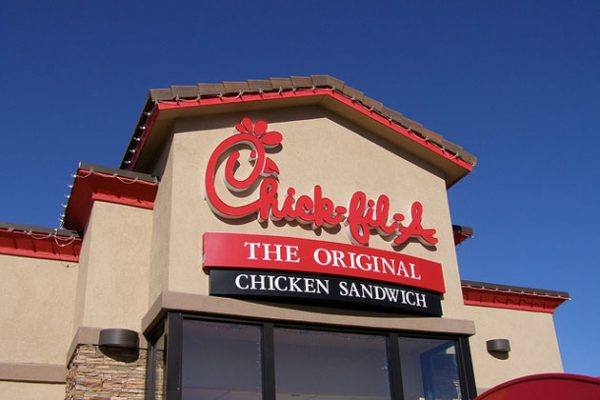 After Jones' initial call she called the restaurant back. There were important items in her purse that she needed as soon as possible.
When she called back a second time she spoke to the Chick-fil-A's director of operations, Casey Kovar. The two agreed that Kovar would ship her purse overnight.
"He took my purse to FedEx and had it shipped to me 'Priority Overnight.' With it being a Saturday delivery, and being that I carry a pretty large hand bag that weighed 7 lbs, you can imagine it was NOT a cheap shipment!!" Jones wrote on Facebook.
The employees at Chick-fil-A were more than happy to ship it overnight and include a few freebies.
Knowing how much it would cost to ship her purse overnight with FedEx, Jones offered to pay for it, since she acknowledged it was her mistake. But Kovar insisted that they would pay.
The next day Jones not only received her purse with all of its contents, but a handful of Chick-fil-A coupons and other freebies.
"This situation completely restored my faith in humanity!" she shared on Facebook. "Not only was my purse found by good, honest people, but they also went above and beyond to help fix a problem that was 1000% my fault to begin with!"