Police officials have cordoned off Champs Elysees in Paris after a car hit a police van and exploded into flames.
Paris Police tweeted that the situation "is under control," noting "no injuries among police and the public." The Interior Ministry tweeted that the suspect was "neutralized."
But it cautioned people to "avoid the sector" around the Champs-Elysées.
France is currently under a state of emergency after it was roiled by a series of terrorist attacks in recent years. In April, an attack on the Champs Elysees left a policeman dead and two injured—right before country's presidential election.

French media reports indicated that the incident Monday was deliberate, according to the BBC. The Telegraph reported that police found an AK-47-style rifle, ammunition, and a gas canister inside the vehicle.
The driver, 33, is "probably dead" and his body is located around the Champs-Elysées area, said to Pierre-Henri Brandet, spokesman for the French interior ministry.

"Today at around 3.40pm, a police squadron was going down the Champs-Elysées. A Renault Mégane overtook it on the right and hit the van at the front of the police cortege," a police spokesperson told The Telegraph.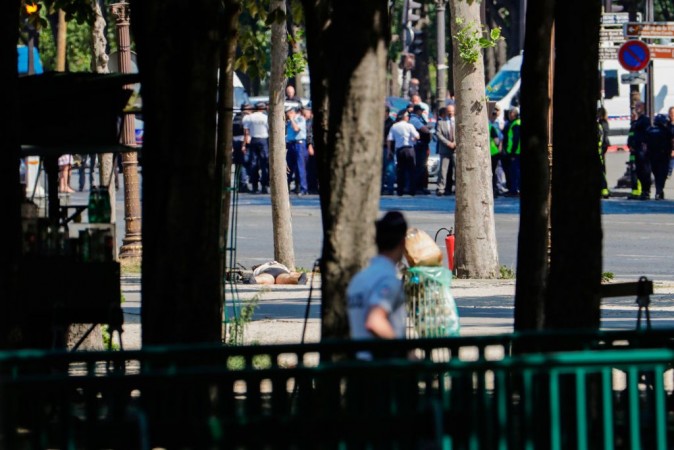 "The Renault Megane caught fire. Police started sealing off the area. No military personnel or tourists were injured. The individual is apparently dead. An inquiry has been launched. It appears he was armed," the spokesperson said.
Anti-terror police are now investigating.