For a parent, one of the hardest things to hear is that your child was bullied in school. It can be hard to give the right advice on how to handle the situation—especially when their aggressor isn't a student, but a faculty member.
But Holly Wright, from Missouri City, Texas, gave her daughter some unorthodox advice on how to handle her conflict—and proved that, sometimes, "turning the other cheek" is the best course of action.
It all started last April. Wright's daughter, Lexi, was 14 years old at the time. She was taking the bus home from school one day, and was kneeling on the seat to braid her friend's hair.

However, kneeling on the bus was against the rules, so when the driver noticed, she gave Lexi a warning. But apparently, she went way too far.
"The bus driver stopped the bus in the middle of her route and yelled at her for ten minutes in front of all the kids," Holly wrote in a Facebook post.
"The woman, in anger, continued to tear Lexi down with unnecessary words and her delivery was completely uncalled for."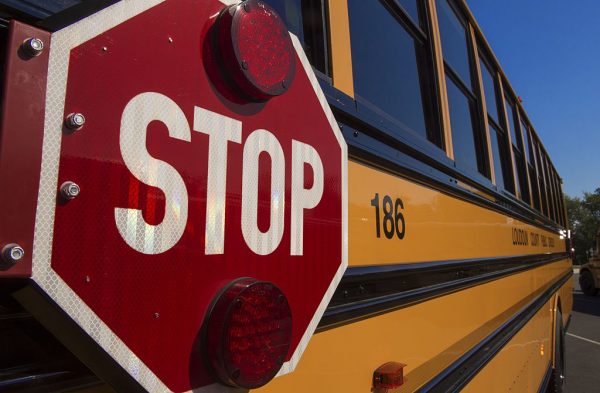 She reportedly said some things that didn't bear repeating. Lexi came home in tears and explained the story to her mom. Holly was shocked and didn't know what to say—but then she proposed a solution.
She asked her daughter if she was up for a "radical" idea, and Lexi agreed.
Her solution: bringing the driver freshly baked cookies and giving her a hug.
Holly felt the bus driver's irrational anger may have been rooted in her own personal troubles—and that a small act of kindness could go a long way in changing her attitude.
"How about you respond to your bus driver in LOVE because she clearly was lacking it today!" Holly recalled telling her daughter. "All she knew to dish out was anger and frustration."
So, the two got to work on baking a batch of cookies.

The next morning, Lexi boarded the bus once again—and offered her antagonist her cookies.
The teen watched the bus driver's reaction—and was stunned. The woman's heart seemed to melt at the gesture.
"The woman sat there in disbelief because she knew in her heart of heart's that she over-reacted in pure anger and foolishness," Holly wrote.
The driver was so moved that Lexi didn't even need to offer her a hug—the driver asked her for one first.
It just goes to show that sometimes responding with understanding and kindness is the best way to solve your problems.
"Trust me when I say, those cookies spoke a million words!" Holly wrote.