Lewis Crawford and Al Gregaitis grew up only a few miles away from each other. Crawford grew up in Six Lakes, Michigan, while Gregaitis grew up in the nearby Edmore. It's more likely than not that their paths crossed at some point.
They were so close yet so far—it would take them 71 years to realize they had a shocking connection.
They were brothers.
Gregitis was raised by his birth family, but knew he had a long-lost sibling somewhere in the world.
As a young child, his father was deployed to Germany in World War II—and his mother had another baby. It was a boy, and she decided to put him up for adoption.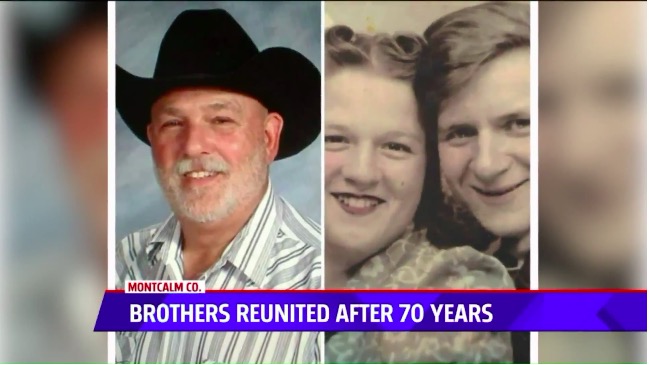 For his whole life, that was all he knew.
"Mom never talked about it," Gregaitis told FOX17.
It wasn't until after his mother died in 2000 that he found a clue to the rest of the story.
"We did find a birth certificate that said 'Baby Gregaitis,'" he told FOX17. "It was dated May 8, 1946."
But it still wasn't enough of a lead to track down his sibling.
Luckily, someone else would track down him.
Gregaitis, now in his 70s, recently got a mysterious message from a stranger.
"She asked me if I had a brother or a relative that had been adopted at childbirth, because she knew her father was adopted at childbirth," he told FOX17.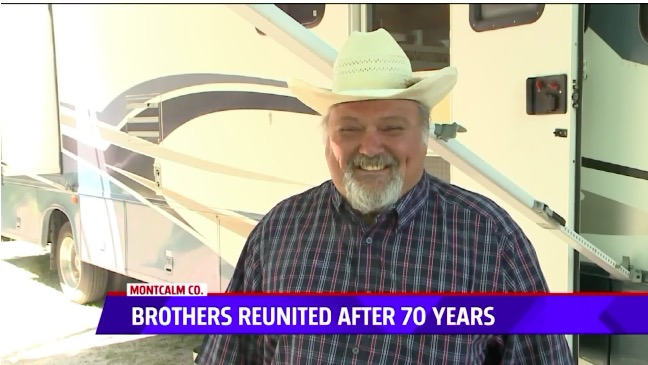 That woman? Lewis Crawford's daughter, trying to track down her father's birth family. She saw the name "Gregitis" on Facebook and, without telling her father, reached out to see if they were related.
Gregitis got out the old birth certificate and read the date of birth—and Crawford was stunned.
"Oh my God," she said, according to FOX17. "My dad was born May 8, 1946."
She had finally tracked down her father's family! After speaking with Gregaitis, she immediately texted her father and let him know that he had two brothers and three sisters in Florida.
Crawford was shocked—his whole life, he had always thought he was an only child. The two brothers had spent much of their life just miles away from each other, and likely even crossed paths, but never knew they were related.
"I was a deer in headlights," Crawford said.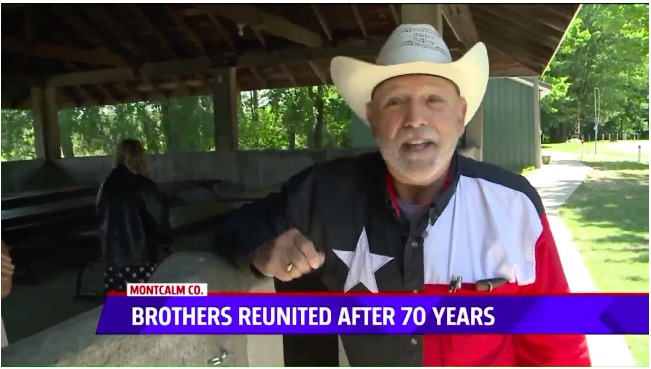 Gregaitis called Crawford on the phone, and the long-lost brothers had their first conversation.
"I made contact with him by phone, and when he answered the phone I said, 'Is this Baby Gregaitis?'" Gregaitis told FOX17. "And he said 'Yes!'"
The two decided to hold a long-belated family reunion. While Crawford now lived in Texas and Gregaitis lived in Florida, the two decided to reunite in their old hometown of Six Lakes, Michigan.
Meeting for the first time, the brothers embraced.
Their resemblance was uncanny, with both of them in matching cowboy hats.

The two had a lot of catching up to do, making up for lost time after seven decades! In addition to Gregaitis' other siblings, Crawford reportedly has seven kids, 33 grandkids, and 10 great-grandkids, so it was quite the family reunion.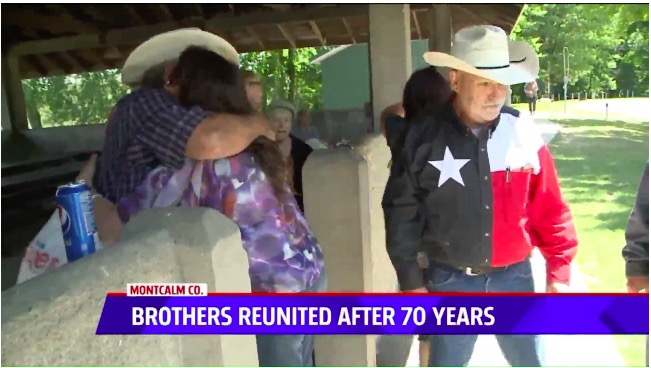 For the two brothers, it was a lifelong mystery finally solved. They finally found the family they never knew, thanks to modern technology.
It's a shame it took them until this late in life, but they also seem to be happy—they hit it off immediately.
"I had no idea!" Crawford said.
As they say, better late than never!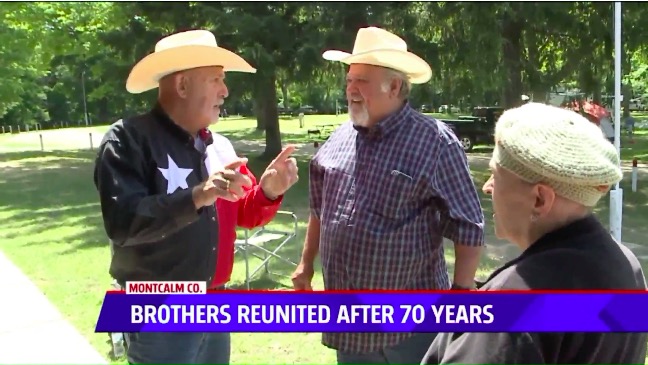 Watch the video below: